'Friday': How Chris Tucker's Co-Stars Feel that He Rejected the Sequels
Chris Tucker famously rejected the 'Friday' sequels. Here's how his co-stars feel about that decision.
The Friday movies all have their fans. Still, neither of the two sequels — released in 2002 and 2002 — is generally as well-regarded as the 1995 original. Perhaps it's F. Gary Gray's direction, the revelation of Ice Cube's comedic chops, or the well-honed screenplay by Ice Cube and DJ Pooh. But one clear difference many have honed in on is the presence of Chris Tucker, who opted out of reprising his role as Smokey in the sequels. Here's how some of Tucker's co-stars feel about his decision to move on from Friday.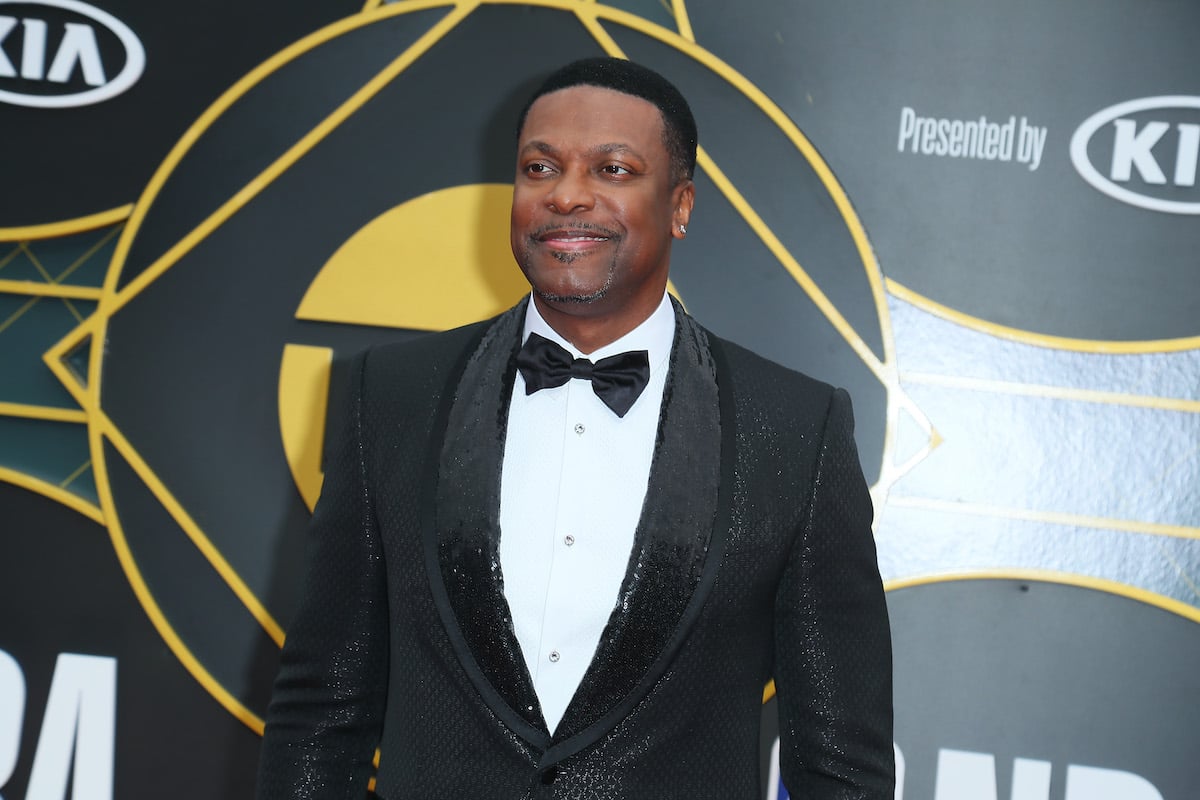 Chris Tucker turned down a hefty paycheck for 'Next Friday'
After Friday's success, New Line Cinema — the same studio for whom Tucker later starred in the Rush Hour trilogy — was eager to make a sequel. One did eventually arrive in the form of 2000's Next Friday. But instead of Tucker's Smokey hanging out with Ice Cube's Craig, the latter was accompanied by Mike Epps' Day Day. Epps returned again for 2002's Friday After Next, leaving fans wondering why Tucker never appeared in either.
As Ice Cube recently revealed on Twitter, the team behind Next Friday was prepared to offer Tucker between $10 million and $12 million to star. However, the actor decided against it because, as Ice Cube said, "didn't want to cuss or smoke weed on camera anymore" for religious reasons.
His 'Friday' co-stars have strong opinions about the actor's choice
Despite Tucker's reason, his former co-stars have some strong feelings about his decision to move past Friday. According to Complex, the late John Witherspoon — who played Ice Cube's father in all three movies — said he thought Tucker's choice to distance himself from Friday was "annoying."
"It's annoying that Chris Tucker doesn't want to be associated with this character again. It's ridiculous 'cause [Smokey] made him. He wasn't doing that much before that. If he doesn't want to do it because of the marijuana, marijuana is being legalized all over the country. He's got some contradiction there because marijuana's not a big deal anymore."
Likewise, Faizon Love called Tucker "a f–king idiot. In particular, he pointed out how the actor rejected Friday sequels but made "900 Rush Hour movies." Tucker did appear opposite Jackie Chan in three films — released in 1998, 2001, and 2007 — but even then, he's been hesitant to return to that franchise too. Meanwhile, Friday's legacy has outlasted those movies, as it's still discussed, referenced, and revisited decades later.
Would Chris Tucker ever consider returning for 'Last Friday'?
As for Ice Cube, the actor told Complex he doesn't understand why Tucker "would want to run from something that made him a movie star." But at the same time, he respects Tucker's decision to make a life change, particularly for religious reasons. "When you bring God into the equation, you can't say nothing against that," he said.
However, that hasn't stopped Ice Cube from hoping that one day he and Tucker can make one final entry in the Friday franchise together. Entitled Last Friday, this proposed fourth movie has been in the works for years. And while it doesn't seem likely to come together now, the original Friday turned out to be an undeniable classic against all odds. So perhaps fans haven't seen the last of Smokey.