'Friday': Chris Tucker Wasn't the First Choice to Play Smokey
1995's Friday kicked off a pop culture phenomenon that lives on more than 25 years later. Even people who've never seen the movie — which stars Ice Cube and Chris Tucker — know about classic lines such as "Bye, Felisha." Although Friday led to two sequels and a short-lived animated series, the first movie holds a special place in the heart of fans. Tucker's standout performance is undoubtedly a part of that. So some fans might be surprised to discover he wasn't the first choice to play Smokey.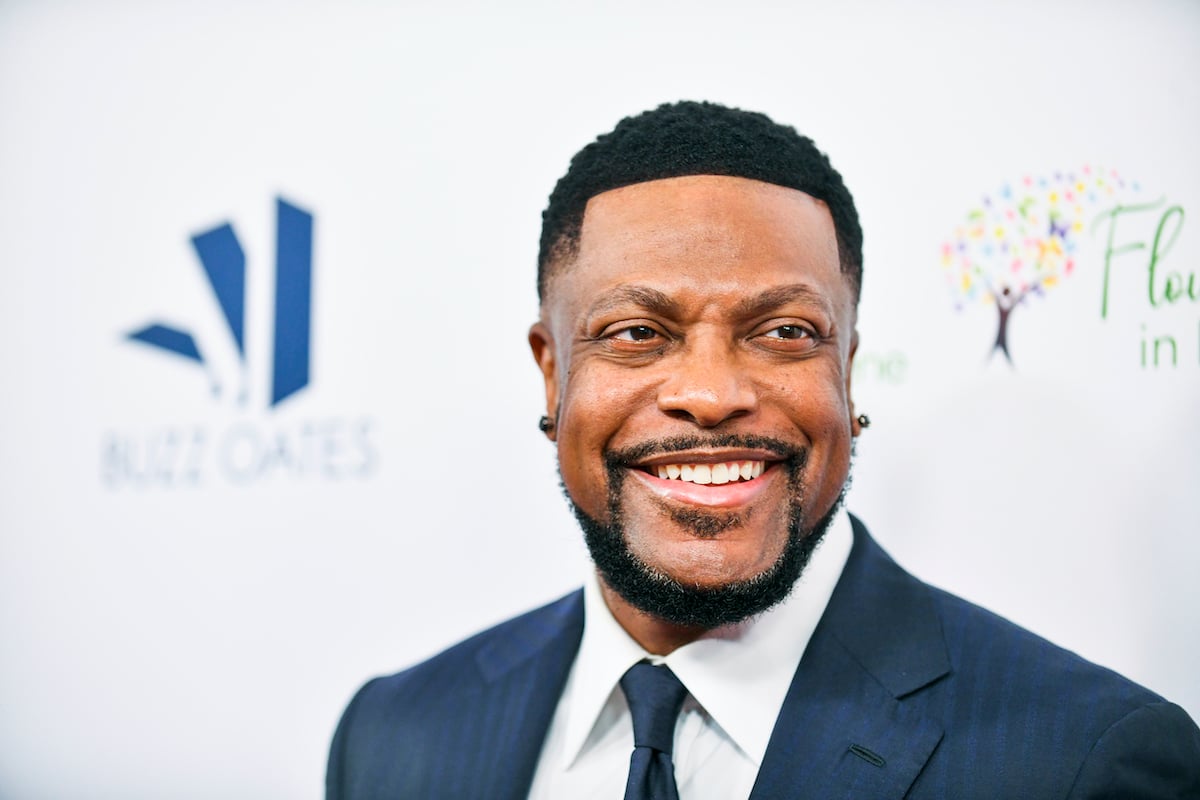 Ice Cube and DJ Pooh co-wrote 1995's 'Friday'
When Ice Cube and DJ Pooh co-wrote Friday, the 1995 movie was very much an underdog story. After all, director F. Gary Gray — who would go on to make hits like Straight Outta Compton and The Fate of the Furious — had never directed a movie before. His biggest claim to fame was as a director of music videos, including Ice Cube's "It Was a Good Day." And even the rapper/actor himself was far from the ubiquitous icon he would later become.
Prior to Friday, Ice Cube's best-known movie role was as Doughboy in 1991's Boyz n the Hood. But he and DJ Pooh — who later directed Dr. Dre/Snoop Dogg comedy The Wash — hoped to counter the violent depiction of the urban environments of their youth. Friday presented a much different vision of the streets than Boyz n the Hood but one that was perhaps more relatable to the average moviegoer. Plus, the movie features standout performances.
How Chris Tucker ended up playing Smokey
Chief among the unforgettable characters is Smokey. As played by Tucker, he is the wild card foil to Ice Cube's Craig. Looking at Friday now, it's hard to imagine anyone else playing that role. But early on, as the movie's writers told Complex, DJ Pooh was supposed to play Smokey. The character was in part based on his own life, giving the role some authenticity. But New Line Cinema — the company behind the movie — wasn't on board.
With the financing on the line, Ice Cube and DJ Pooh had to compromise on the casting. And after seeing Tucker on Def Comedy Jam, they knew he would be perfect as Smokey. After a wild audition process, Ice Cube, DJ Pooh, and Gray managed to convince New Line — who had already put Tucker in their own House Party 3 the previous year — to cast Tucker as Smokey. Meanwhile, DJ Pooh took on the smaller role as Red in Friday.
Ice Cube still wants Chris Tucker's Smokey back
The chemistry between Tucker and Ice Cube came across as effortless in Friday. Alas, Tucker turned down a hefty payday to return for 2000's Next Friday. Still, the franchise continued with Mike Epps' Day-Day as Ice Cube's right-hand man. The pair shared the screen in both that first sequel as well as 2004's Friday After Next.
Over the years, Ice Cube has still expressed interest in getting Tucker back as Smokey. While that's unlikely to happen, there's still potential for the long-gestating Last Friday to get made. Fans will have to wait and see if that's the case. In the meantime, they can revisit all three Friday movies, which are now streaming on HBO Max.