'Friday': How Chris Tucker Turned a 'Horrible' Audition into His Breakout Role
Chris Tucker's first audition for Smokey in 'Friday' was a disaster. Here's how he turned it around.
For all his success in Hollywood, Chris Tucker hasn't made that many movies. The actor, of course, became one of the industry's highest-paid stars in the early 2000s. But Tucker's movie career really took off with 1995's Friday. Although the franchise went on without his character, the actor's role as Smokey in that film still remains a central part of everything Tucker was able to accomplish later on. Considering all that, it's remarkable to recall how he bombed his initial audition for Friday.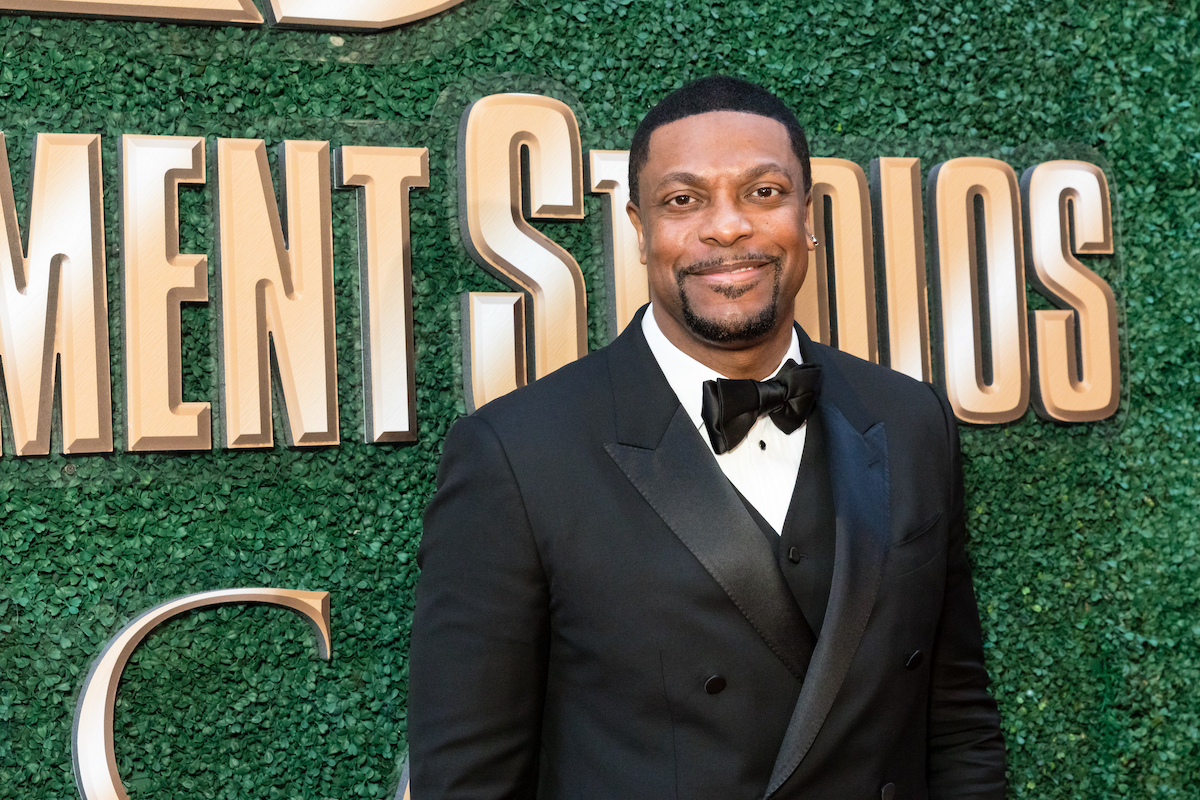 Ice Cube and DJ Pooh wanted Chris Tucker in 'Friday'
Co-writers Ice Cube and DJ Pooh wanted to make Friday to counter the public perception of growing up in their neighborhood. Films like Boyz n the Hood — which incidentally also stars Ice Cube — painted a dark picture. But Friday is the yin to that movie's yang, celebrating the lighter side of the same environment. However, to make the movie work, Ice Cube needed the perfect scene partner.
Originally, the plan was for DJ Pooh to play Smokey. But the studio, New Line Cinema, objected to casting such an inexperienced actor. So Ice Cube and DJ Pooh, having caught Tucker's appearance on Def Comedy Jam, campaigned to break him in to audition for the role. At the time, Tucker was just coming off of New Line's own House Party 3. But that was a small role, far from the co-lead Smokey would be to Friday.
But the comedian wasn't committed to his first audition
Casting director Kim Hardin admitted Smokey was "the most challenging role to cast." And as she told Complex, Tucker failed to nail it in his first audition.
"I probably auditioned everybody who was on the [Black comedy] circuit at the time for the role of Smokey. None of them were hitting what I knew Cube and [director F. Gary Gray] were looking for. I had just hired Chris Tucker to do one scene opposite Eddie Griffin in [the 1995 war film] The Walking Dead. So I brought Chris in, and the first time he auditioned for me, he was horrible. It was a combination of things. He had just come off the road from doing a couple of stand-up gigs, hadn't read the script, and at the time he didn't know that comedians can improv, put their own thing on whatever the dialogue is. I knew Chris could do better. When a person isn't prepared, they can't do their best job. I allowed him to prepare and come back. Any other casting director may have been like, 'You were horrible. Next!'"
Tucker's friend and co-star Faizon Love — who plays Big Worm in Friday — told Complex the actor was "frustrated" by some roles he had lost to other comedians. As a result, he didn't take this one seriously. Thankfully, Tucker made good use of the time Hardin gave him and won the role of Smokey after audition number two.
Chris Tucker went on to star in the 'Rush Hour' trilogy
After Friday hit, it didn't take long for Hollywood to take notice of Tucker. The actor landed key supporting roles in films like Dead Presidents, The Fifth Element, and Quentin Tarantino's Jackie Brown. Then in 1998, he co-starred with Jackie Chan in action comedy Rush Hour. Based on a modest $33 million budget, the movie earned $245 million worldwide, according to Box Office Mojo.
The 2001 sequel was an even bigger box office smash and made Tucker one of Hollywood's highest-paid actors. In the past two decades, he's only appeared in three movies: Rush Hour 3, Silver Linings Playbook, and Billy Lynn's Long Halftime Walk. Even now, fans are still hoping to see Tucker reunite with Ice Cube for Last Friday. But the chances of that happening are probably slim.