'Friday': Ice Cube Took Inspiration from This Kevin Smith Classic
For his 1995 comedy 'Friday,' Ice Cube drew inspiration from another classic movie.
Today's fans might know Friday best for its introduction of "Bye, Felicia" to the popular lexicon. But the 1995 comedy starring Ice Cube and Chris Tucker is a lot more than just that meme-worthy quote. In fact, the movie inspired a whole franchise of its own. Still, despite its similarities, some fans might not realize how Ice Cube was inspired by another beloved 1990s comedy from writer-director Kevin Smith.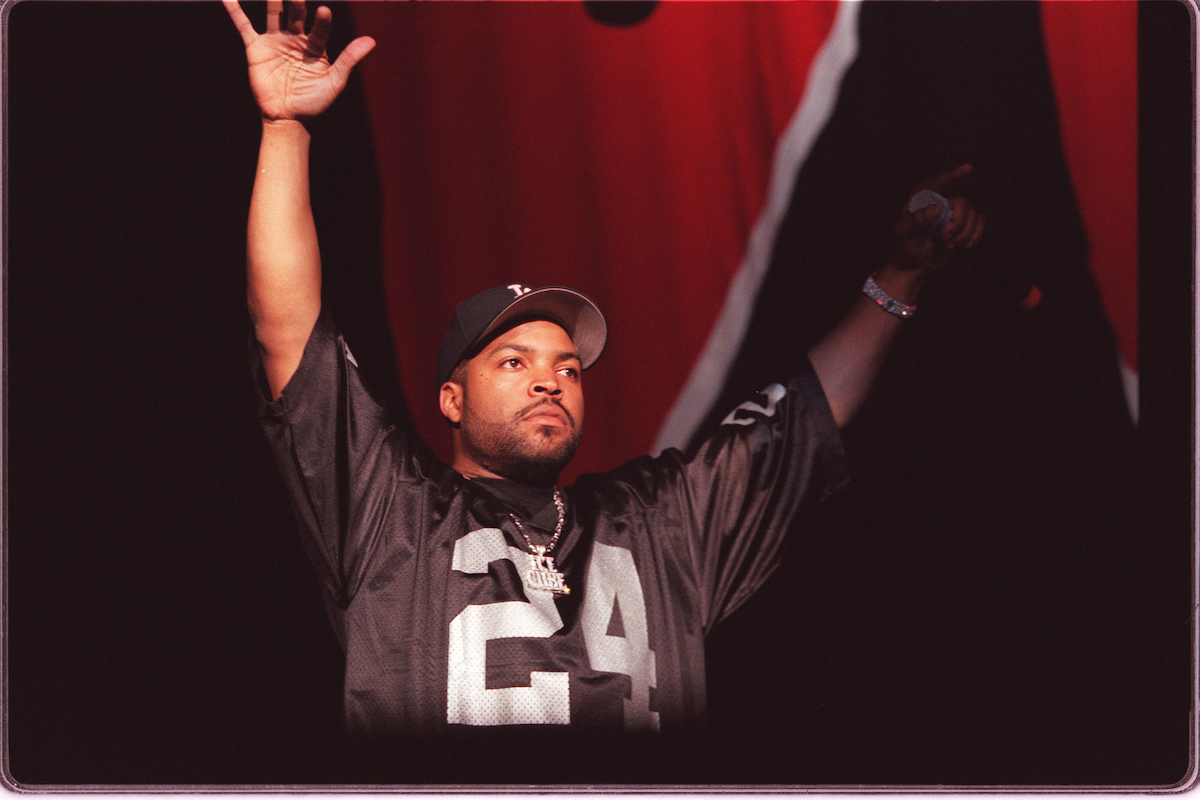 Ice Cube took a chance on 'Friday'
When Ice Cube and co-writer DJ Pooh penned Friday, the project was very much the little movie that could. Produced for just $3.5 million, the film featured a ton of then-up-and-coming talent. This included a first-time director in F. Gary Gray and a cast of relative newcomers, including not only Tucker but Nia Long, Bernie Mac, and future Academy Award winner Regina King.
Even Ice Cube was far from the box office draw he would later become. The rapper had only appeared in a handful of movies by that point and mostly as part of a larger ensemble. Emboldened by the success New Line Cinema had with hits like House Party, Ice Cube and his team were able to make Friday happen against all odds. But it wasn't the first semi-autobiographical slice-of-life, low-budget comedy to strike a chord with audiences.
The rapper/actor was inspired by Kevin Smith
According to Screen Rant, Ice Cube was inspired in part by the success of Smith's 1994 film Clerks. And it's easy to see why. That movie — much like Friday — was a labor of love made by a group of fresh talent. Smith's movie operated on an even tighter budget, shooting in the store where he worked and made completely outside the studio system. Like Smith, Ice Cube aimed to shed a light on the environment in which he grew up.
As Gray told Complex, Ice Cube even once conceived of making Friday a black-and-white movie, a tactic Smith had previously used for Clerks. Decades later, both movies remain classic comedies. And they consistently ranked as two of the best stoner films ever made.
Like 'Clerks,' 'Friday' led to an entire franchise
And the similarities don't end there. Friday was such a hit that it spawned two sequels, 2000's Next Friday and 2004's Friday After Next. Aside from its many connections within Smith's "View Askewniverse" movies, Clerks followed suit with its own sequel in 2006. The long-in-development Clerks III is set for a 2022 release.
In the 2000s, both Friday and Clerks inspired short-lived animated series. And though the former is currently dormant, Ice Cube continues to mention the possibility of a fourth and final movie, titled Last Friday. While that project's fate remains unclear, fans can revisit the first three Friday movies on HBO Max.