'Friday': Ice Cube's 1995 Comedy Was Filmed in Only 20 Days
Ice Cube's 1995 comedy 'Friday' was filmed over the course of only 20 days and still made cinematic history.
The 1995 comedy Friday was a huge surprise to audiences at the time. The movie starred rapper Ice Cube, a then-largely unknown comedian named Chris Tucker, and served as the directorial debut of F. Gary Gray. But perhaps most impressive of all, the movie which launched all three men to major Hollywood stardom was filmed in only 20 days.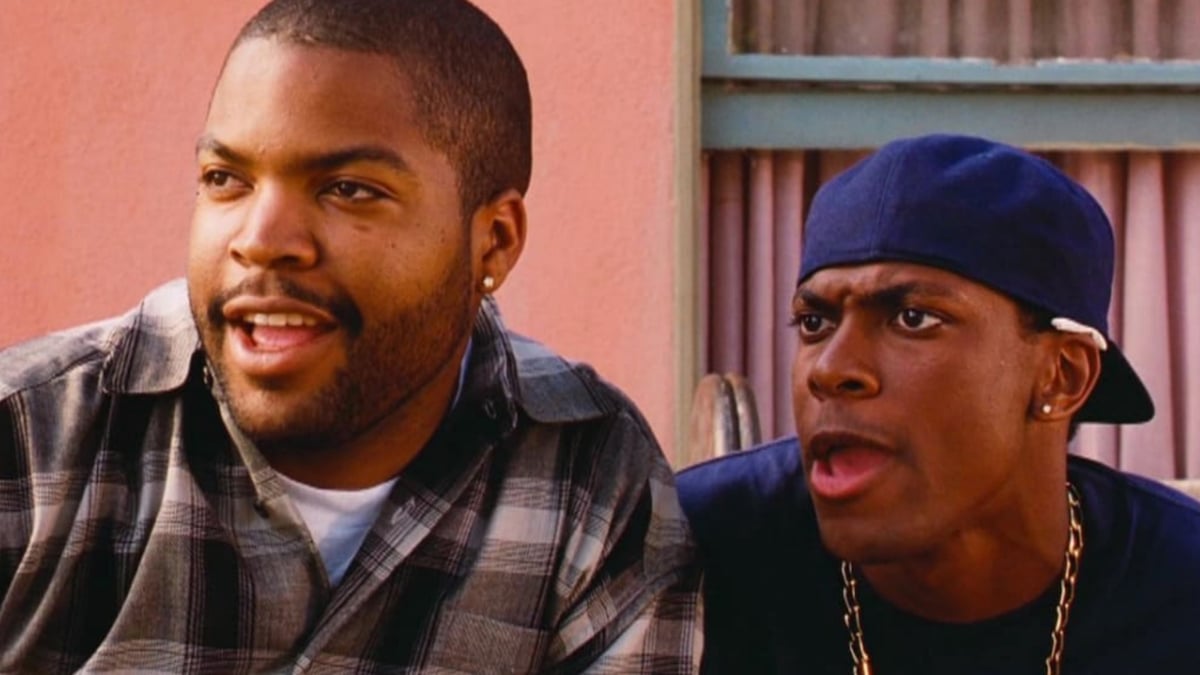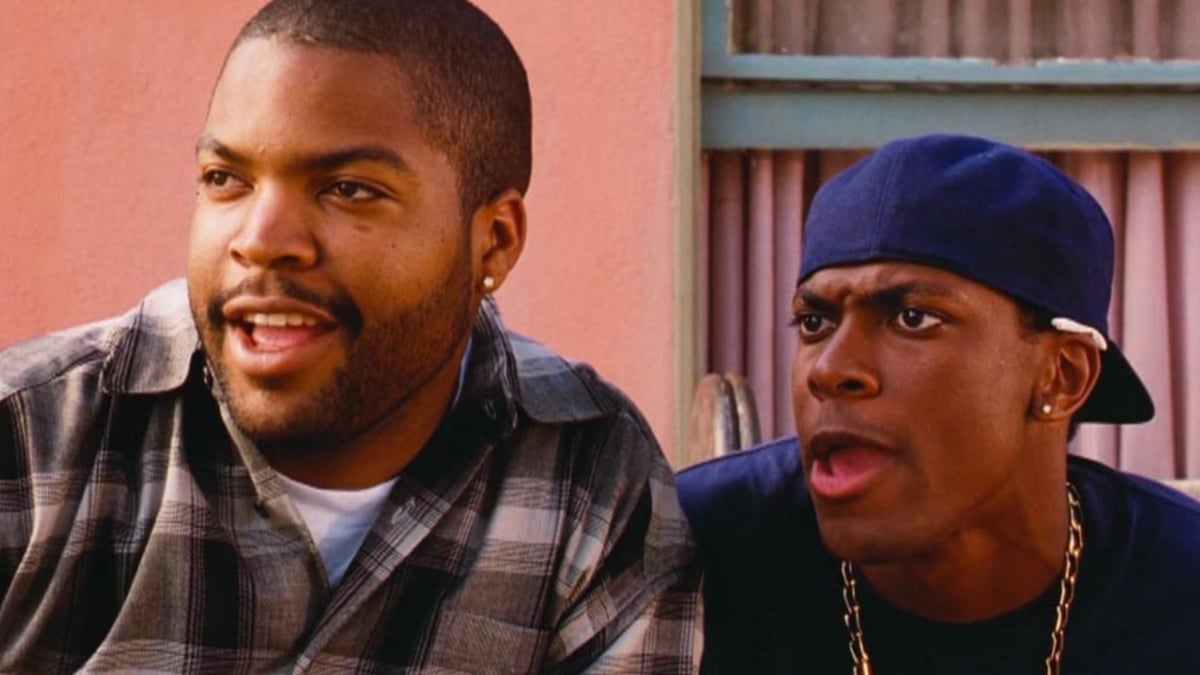 Ice Cube and Chris Tucker star in 'Friday'
In Friday, Ice Cube stars as Craig, who spends the day hanging out in his southern California neighborhood with friend Smokey (Tucker). And the movie largely focuses on their interactions with other locals, including the neighborhood bully (Tommy Lister Jr.). In that respect, the movie — which chronicles one day in the life of Craig and Smokey — is not unlike Kevin Smith's 1994 hit Clerks.
Yet, despite the unproven star power of Ice Cube and its early place in both Tucker's and Gray's careers, Friday became a hit. With a reported production budget of $3.5 million, the movie earned $28 million in theaters, according to Box Office Mojo. And because of its tight budget, the film had to move quickly to finish in time.
The movie filmed in Los Angeles in 20 days
According to reports, Gray made his first movie in just 20 days. Friday filmed on location on 126th Street between Normandie and Halldale Avenues in Los Angeles. This was the same general area where L.A. natives Ice Cube and DJ Pooh — who co-wrote the movie and plays Red — lived. It is also the same street where Gray grew up.
Eagle-eyed viewers can even see Gray's childhood home in the background in one scene. The scene in question is the flashback where Deebo (Lister) punches Red. This moment leads directly into one of Smokey's most iconic lines, which Tucker improvised on the day. The fact that Gray and company were able to accomplish so much in such little time is a testament all the talent involved in making Friday a reality.
'Friday' inspired sequels and legions of fans
Friday didn't only develop a cult following. The movie evolved into a bonafide classic. Just take a look back at where the now popular internet meme "Bye, Felisha" originated. That gives newbies to the Ice Cube classic some sense of the cultural impact Friday made.
Moreover, two sequels — Next Friday and Friday After Next — followed, as did a short-lived animated series. Fans continue to hold out hope that Ice Cube and Tucker could reunite for a fourth and final film, Last Friday. But even if that never comes together, fans will always have Friday.