'Friday Night Lights': Inside Connie Britton and Kyle Chandler's Hilarious Friendship
Connie Britton and Kyle Chandler formed a funny friendship while playing husband and wife on 'Friday Night Lights.' How did they feel about ending their work marriage?
When actors and fan-favorite stars of Friday Night Lights Connie Britton and Kyle Chandler concluded their time playing husband and wife team Eric and Tami Taylor, they said it took some time to adjust to life without each other.
They formed a seemingly genuine friendship in their five years working together and confessed to feeling varying degrees of "separation anxiety" in the weeks after their work marriage officially ended. Though Chandler joked he was "happy as could be" to be away from Britton, he also complained she wasn't returning his calls.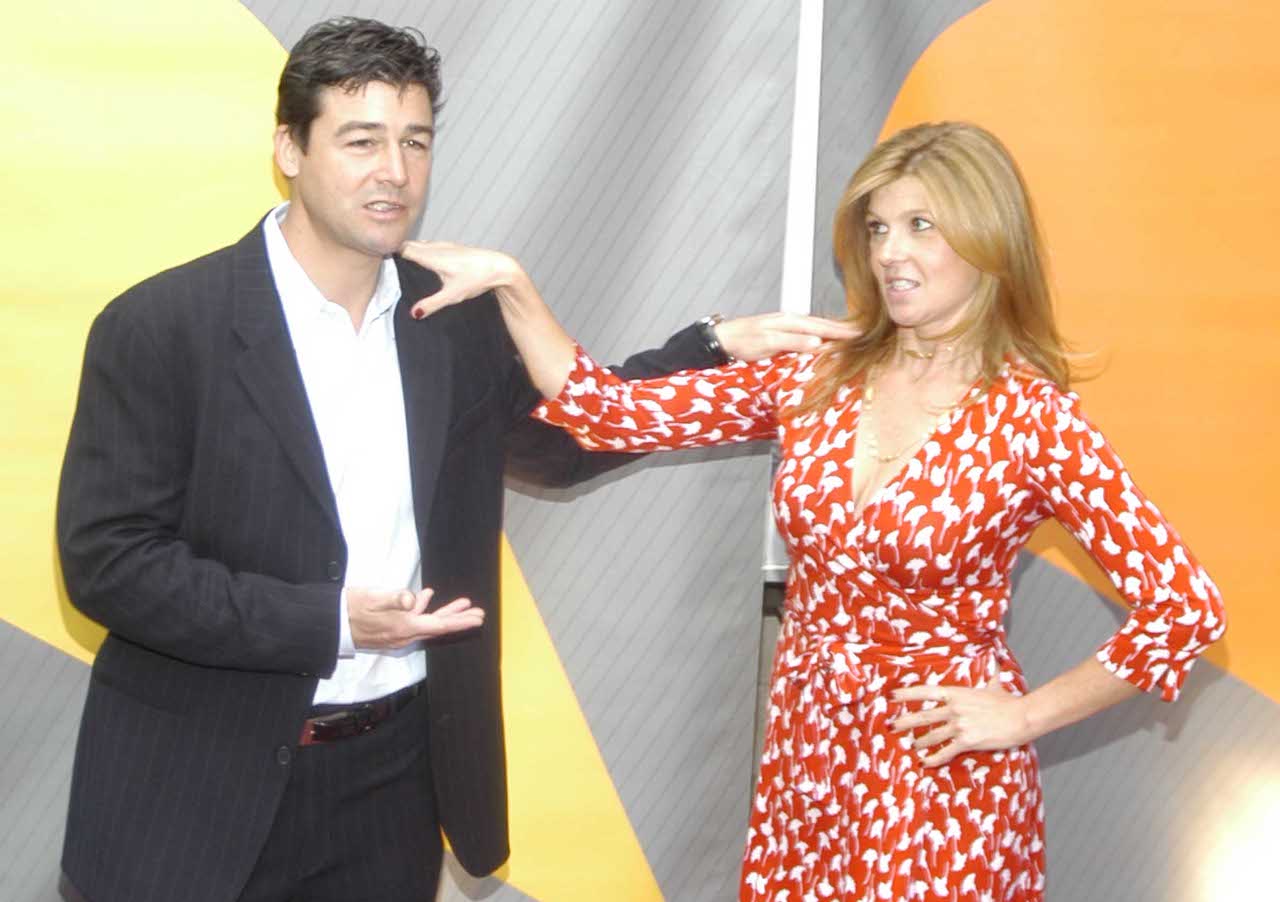 Connie Britton and Kyle Chandler have 'entirely' different memories of their first meeting
Two weeks after Friday Night Lights wrapped in 2011, Chandler and Britton reunited for an interview with Entertainment Weekly. And during their chat, they revealed they have varying recollections of their first meeting. "Kyle has a different memory entirely of the first time we met," Britton shared.
So, Chandler said they met on a street corner and went for sushi. But she disagreed. "We didn't have sushi until the night after we shot. The first day we met was in the first scene," she said, "I came to your trailer and said, 'Hey, I'm going to be playing your wife.'"
Chandler stood firm, though, and insisted they met up before they ever shot their first scene. "No, no. We had not worked together yet," he declared.
Eventually, they just agreed to disagree on the specifics, but he added, "I paid for lunch. I know that." She recalled they'd had dinner.
Chandler said, whatever the circumstances, he knew within a few minutes of meeting Britton "it was going to be a lot of fun" working with her. "Connie has no bulls***," he explained. "It's all out in front."
He described her as a "very sweet person, very intelligent, very witty, and loves to play the fool" as much as he does. "I think we both knew pretty soon it was going to be a fun relationship," he concluded.
Britton said Chandler was "sitting in his trailer, listening to some goofy radio station" when she met him. "I think we immediately started making funny jokes or something," she shared. "I thought he was goofy."
Kyle Chandler joked he was 'happy as can be' to be away from Connie Britton
Entertainment Weekly asked the stars if they felt any "separation anxiety" in the weeks after wrapping the show. In another example of Kyle Chandler and Connie Britton's chemistry, Chandler replied, "I'm happy as can be."
Britton called his bluff, but he went on. "Specifically [being separated] from Connie, I don't think I could be happier," he added. And he knew "she couldn't be happier" because she didn't return his calls unless at odd hours to call him names, he claimed.
"I called you Sugar," she said. "I only called you Sugar." And she did use that pet name in a 2017 birthday shout-out to him on Instagram.
Joking seemingly aside, Chandler said the loss hadn't hit him at that point. He said, "one thing [they] didn't get to do was go out and drink a half bottle of whiskey together and talk about all the old times and really mourn the loss of the professional relationship."
But they agreed a "lifelong friendship" had undoubtedly formed. "They've built a new house, and he's already built me a guesthouse," Britton joked. "And it's mine; I know it's mine. I feel like that's very positive for the future."
Connie Britton once said the ball was in Kyle Chandler's hands for a 'Friday Night Lights' reunion
Though Friday Night Lights enjoyed a resurgence in popularity from audiences discovering it in binge-able format, there hasn't been an official cast reunion with Britton and Chandler. It seems they placed the blame on each other for that.
She brought it up while chatting with Entertainment Tonight in 2017. "Do you know," she asked, "I just saw Kyle Chandler said that it's because of me that we're not doing a reunion."
"I thought all this time it was because of him," she added. "Listen, if he wants to do a reunion — I love Kyle, I love the show … I don't want to be the hold-out here."
As of 2022, there doesn't seem to be a record of a cast reunion with Chandler, though Britton and others have occasionally reconnected for events, much to the delight of fans.