'Friends' and 'Seinfeld': 3 Actors Who Played Guest Roles in Both Sitcoms
When it comes to American sitcoms, there are a couple that automatically comes to mind. Fans of Seinfeld and Friends may have realized that certain guests characters appear in both series. Over the course of both shows, they have had many notable actors from Bruce Willis, Bradd Pitt, Mariska Hargitay, and Marisa Tomei. Courteney Cox starred as Monica in Friends, but before landing her career-changing role, she made an appearance as Jerry Seinfeld's girlfriend for one episode. There are many Hollywood actors who had two vastly different guest roles in both Seinfeld and Friends.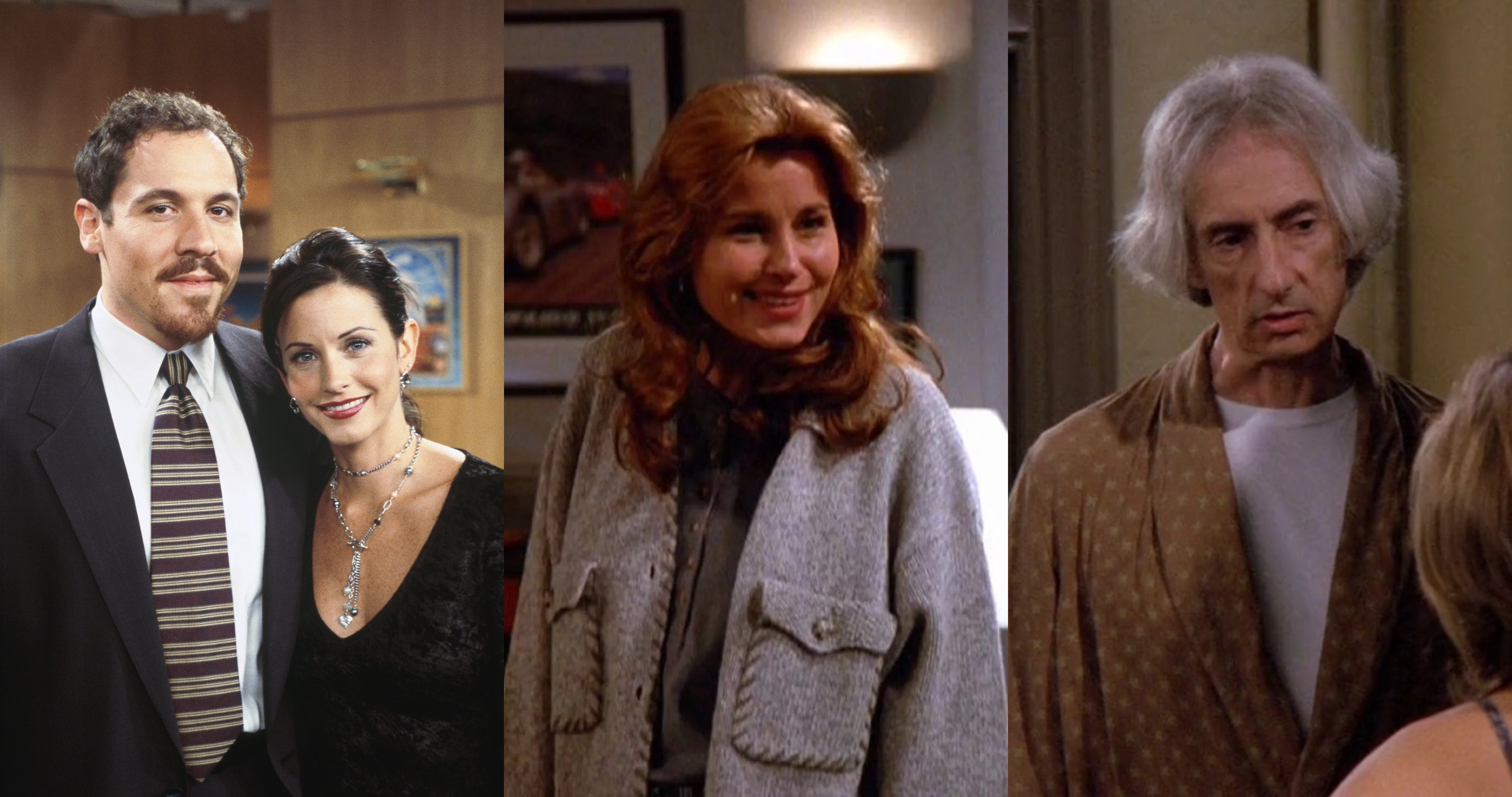 Jennifer Coolidge in 'The Masseuse' in 'Seinfeld'
Actor Jennifer Coolidge is recognized for her role as Jeanine Stifle in the American Pie franchise. She gained pop-culture fame as Paulette Bonafonté Parcelle in the Legally Blonde movie series. Coolidge first appeared in Seinfeld in "The Masseuse" in 1993. She played Jerry's girlfriend, who refused to give him a massage. In an interview with GQ, Coolidge talks about her Seinfeld role, "I didn't think I was very good at the table read, but after we finished, Julia Louis-Dreyfus came up to me and said, 'You were amazing!' I knew I sucked, but she was still really cool about it."
Coolidge would later make a small guest appearance in another famous sitcom, Friends. In the third episode of Season 10, she played one of Monica and Phoebe's (Lisa Kudrow) old building neighbors, Amanda Buffamonteezi. Coolidge played Amanda in 2003 but was already well known for Legally Blonde from 2001.
Jon Favreau was a millionaire before he was Happy Hogan in 'Iron Man'
Marvel fans have Jon Favreau to thank for starting the Marvel Cinematic Universe with Iron Man. Favreau is also responsible for bringing in Robert Downey Jr. to play the iconic role of Tony Stark. Before his role in the MCU as Happy Hogan, Favreau was Monica's millionaire boyfriend, Pete Becker. Monica has no sexual attraction to Pete but gives him a chance for being a nice guy. Favreau played the role for six episodes.
Even before Friends, Favreau had a small guest role in Seinfeld. He played Eric the Clown in "The Fire." The episode has Eric being ridiculed by George Costanza (Jason Alexander) for not knowing Bozo the Clown (Frank Avruch). According to The Hollywood Reporter, at the news of Frank Avruch's death in 2018, Favreau posted his role in Seinfeld on social media as a tribute to the actor.
Larry Hankin is the popular Mr.Heckles in 'Friends'
Mr.Heckles is a fan favorite despite his bizarre tendencies with the main characters in Friends. Actor Larry Hankin plays Mr. Heckles. Hankin first appeared as Monica's and Rachel's downstairs neighbor in "The One With The Blackout." He would only continue to play the character for five episodes. In Friends, Mr.Heckles suddenly passes away, and his belongings become the property of Monica and Rachel (Jennifer Aniston).
Before his role in Friends, Hankin first appeared in Seinfeld. He came in as an actor auditioning for the role of Kramer (Michael Richards) in Jerry and George's pilot for their show Jerry. According to Screen Rant, Hankin initially auditioned for the role of Kramer in Seinfeld after being recommended by Richards. Hankin got the part of Kramer in Jerry but not in Seinfeld. Hankin once again reprised his role as Mr.Heckles for the Friends reunion special, complete with his iconic bathroom robe.