'Friends': Beatles Legend Paul McCartney Nearly Played a Part on Hit Sitcom
Paul McCartney rose to fame as a founding member of the Beatles, a songwriter responsible for tunes such as "Yesterday," "Eleanor Rigby," and "Blackbird." Even after the Beatles disbanded, McCartney remained very active as a musician, founding the group Wings with his wife, Linda McCartney.
McCartney has had a hand in many projects over the years, from movies and television to animal rights activism. Still, according to a 2017 report, the famous singer actually missed out on the opportunity to appear in one of the biggest sitcoms of the nineties: Friends.
Paul McCartney is one of the world's most iconic musicians
Born in 1942 in Liverpool, England, McCartney was raised by working-class parents. His mother died unexpectedly when he was only fourteen, leaving the young man with profound sadness.
As a teenager, McCartney found solace in music, and it was his love of music that enabled him to bond with John Lennon, another young musician who had experienced tragedy at a young age. Together, McCartney and Lennon formed the group that would eventually become known all over the world as the Beatles.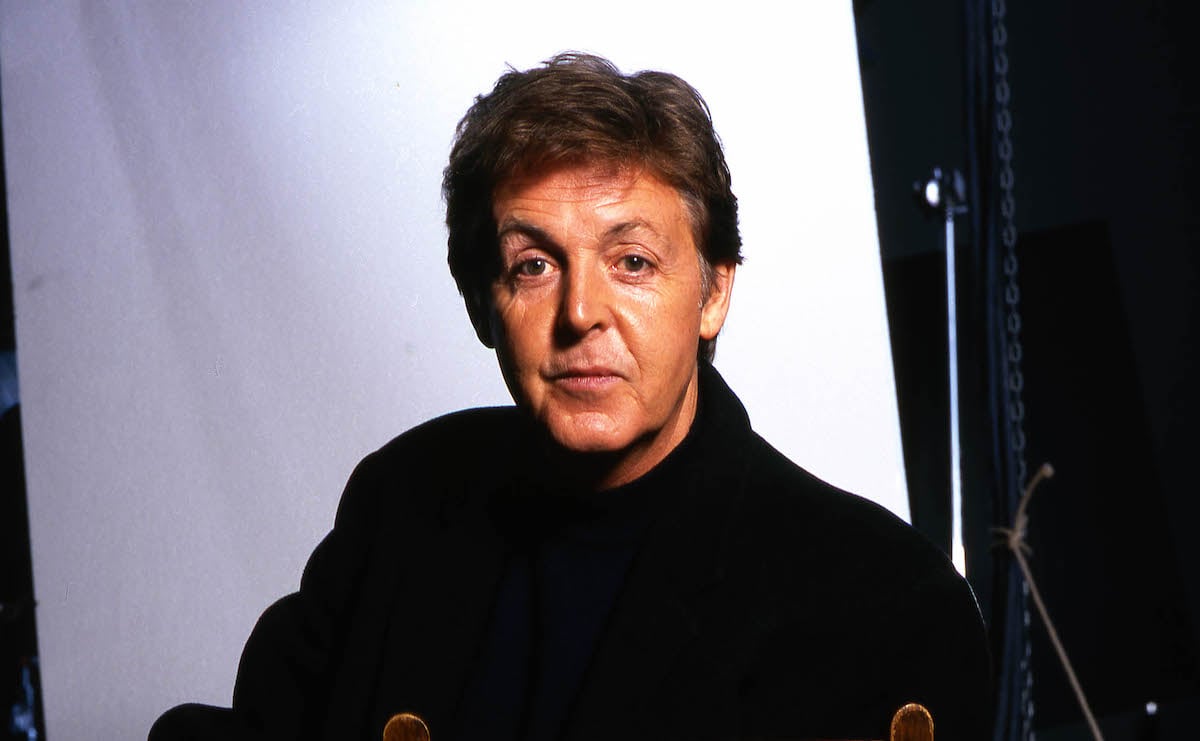 All throughout the sixties, the Beatles released hit after hit, earning legions of fans and touring the world. After the band broke up, Paul McCartney made a strong debut as a solo artist in 1970.
Ever since, he has toured consistently, always writing new music and staying active, creatively. He has also worked for years as an animal rights activist and is a strong advocate for music education.
Even though his personal life has made headlines on a number of occasions, McCartney has always remained focused on what truly matters in his life — family, music, and the fans. 
Paul McCartney nearly guest-starred on 'Friends'
McCartney has never actively pursued a career as an actor — but he has ended up in a handful of movies, including Pirates of the Caribbean: Dead Men Tell No Tales, Eat the Rich, and Quincy, as well as the Beatles films Let It Be and Hard Day's Night. He has also appeared on television both as an actor and a musician, performing gigs on shows like Saturday Night Live.
However, he reportedly missed out on his chance to guest star in one of the biggest sitcoms ever produced — Friends. 
According to a 2017 interview with Leslie Litt, the casting director for the hit series Friends, McCartney was actually approached about guest-starring on the show. According to Litt, she had envisioned the singer in a cameo role as Emily Waltham's father.
As fans will recall, Emily and Ross got married in London, and McCartney would have shown up during the two-episode arc, humorously pressuring Ross about all manner of projects, from a wine cellar to an updated lawn.
Litt recalled that although she would have loved McCartney to appear on the show, he sent her a letter expressing regret that he couldn't accept the role. "He thanked me for my interest and said how flattered he was, but it was a very busy time for him," Litt stated. 
What is Paul McCartney doing these days?
Paul McCartney might have turned down a guest appearance on Friends, but the rocker has found plenty of other projects to keep him busy over the years.
In 2018, McCartney released a brand-new album, Egypt Station. The album was notable for several reasons, including the fact that it was McCartney's first album to ever debut at number one on the Billboard charts — proving that even though he is in his seventies, fans still love and honor Paul McCartney as one of the true treasures of music.