'Friends': Brad Pitt Was 'Hesitant' to Guest Star with Jennifer Aniston for 1 Major Reason
Brad Pitt has been a Hollywood mainstay for decades now. The actor first started gaining notoriety portraying a cowboy hitchhiker in Thelma & Louise, then went on to prove his acting prowess in '90s dramas including A River Runs Through It, Legends of the Fall, Interview with the Vampire, and Seven.
But despite Pitt's bigtime Hollywood career, he was nervous to guest star alongside his then-wife Jennifer Aniston on the hit NBC sitcom, Friends. The actor was a pro at reciting lines and delivering a smoldering performance. He just wasn't prepared to do it for a live audience.
'Friends' fans couldn't wait to see Brad Pitt guest star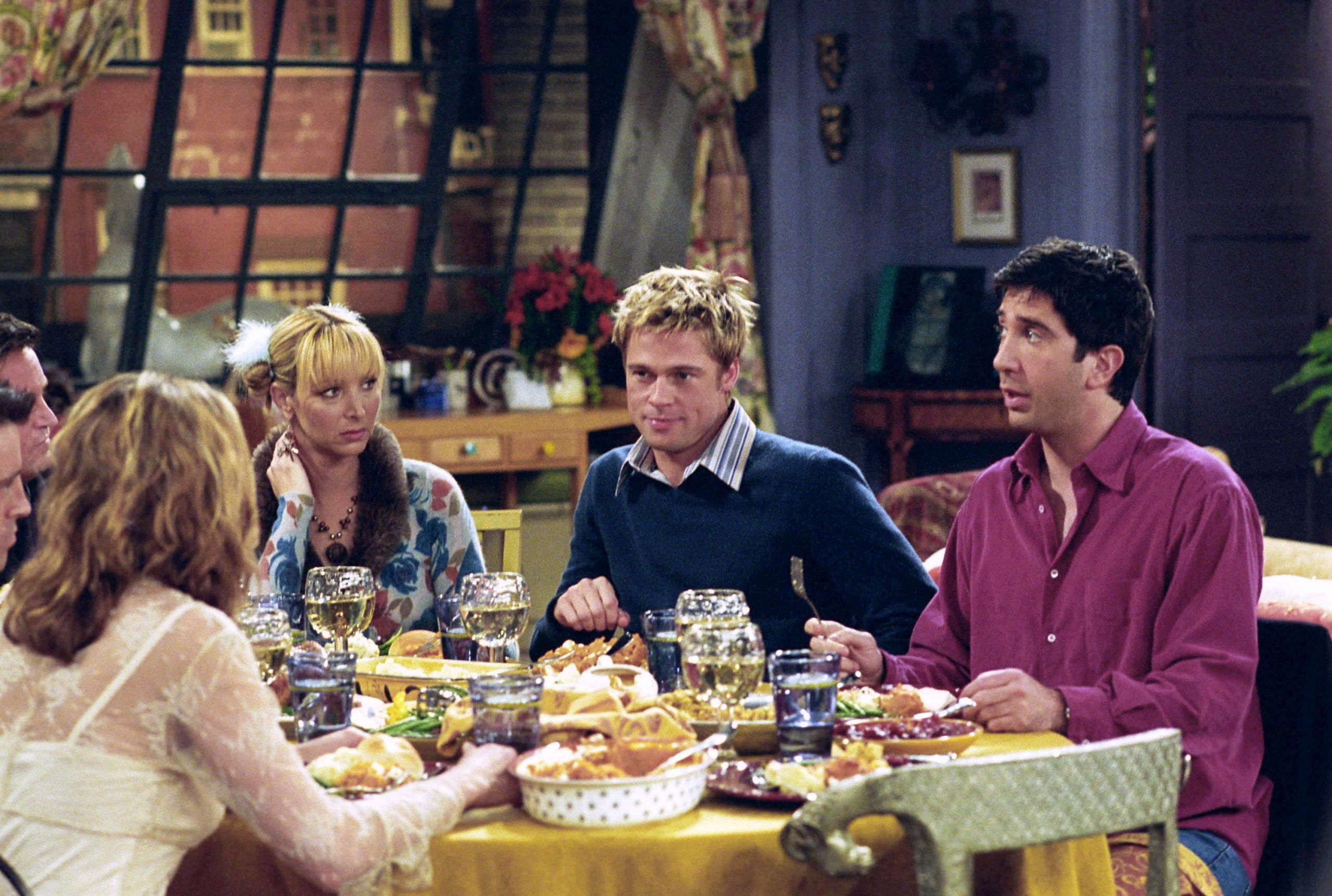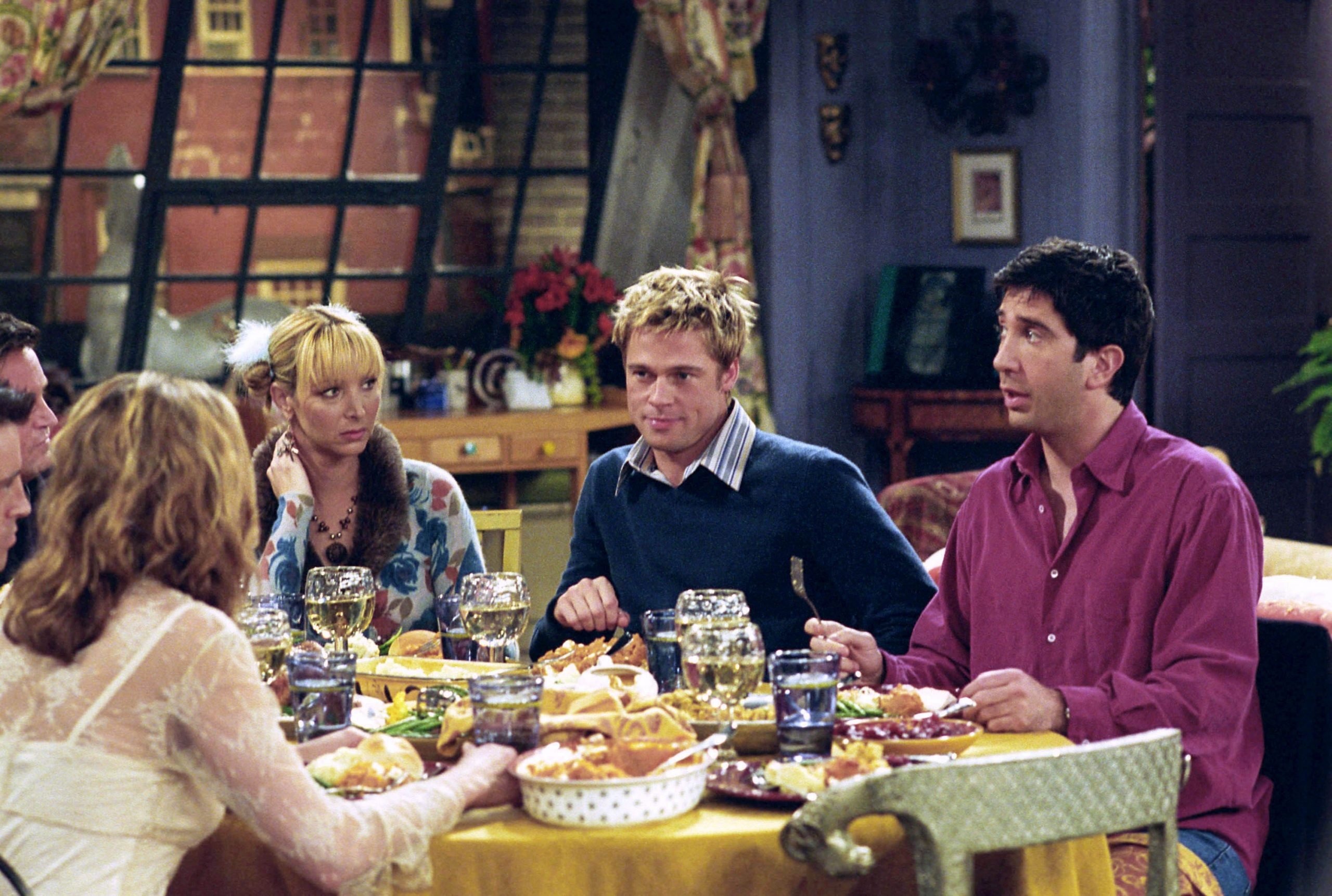 Over the years, Friends hosted some big-name guest stars, including George Clooney, Sean Penn, Reese Witherspoon, Helen Hunt, Hank Azaria, Billy Crystal, Robin Williams, and Julia Roberts, just to name a few. But even among those popular Hollywood celebs, fans were mostly overjoyed to see Brad Pitt make his cameo.
That's partly because at the time, he and Aniston were married in real life. Seeing Rachel Green interact with Pitt's character was extra exciting considering their real-life romance. It was even more hilarious that his character Will Colbert had started the 'I Hate Rachel' fan club in high school along with Ross Geller.  
The actor worried about performing in front of a live audience
Pitt's background in film prepared him for the acting portion of his guest appearance on Friends. However, he wasn't fully ready for the unique skill of performing for a live audience during the taping.
"I think [there was] a little bit [of hesitation]," Friends co-creator David Crane told HollywoodLife at the AT&T 5G Friends Fan Experience. "Only because he'd never done TV in front of an audience, and it's a very specific skill set. I think it's probably a little intimidating if you haven't done it before."
Pitt messed up his lines on 'Friends'
It turns out the A-lister had every reason to be nervous. During his appearance on one of the iconic Thanksgiving episodes, "The One with the Rumor," Pitt did make a big mistake with his lines during the first run-through.
"I remember it. It's a great cast, man. I mean, they laugh and really have a great time with each other. But I flubbed my first line," Pitt told Access Hollywood. "We had to stop and start again."
Aniston's other ex-boyfriend had a guest appearance, too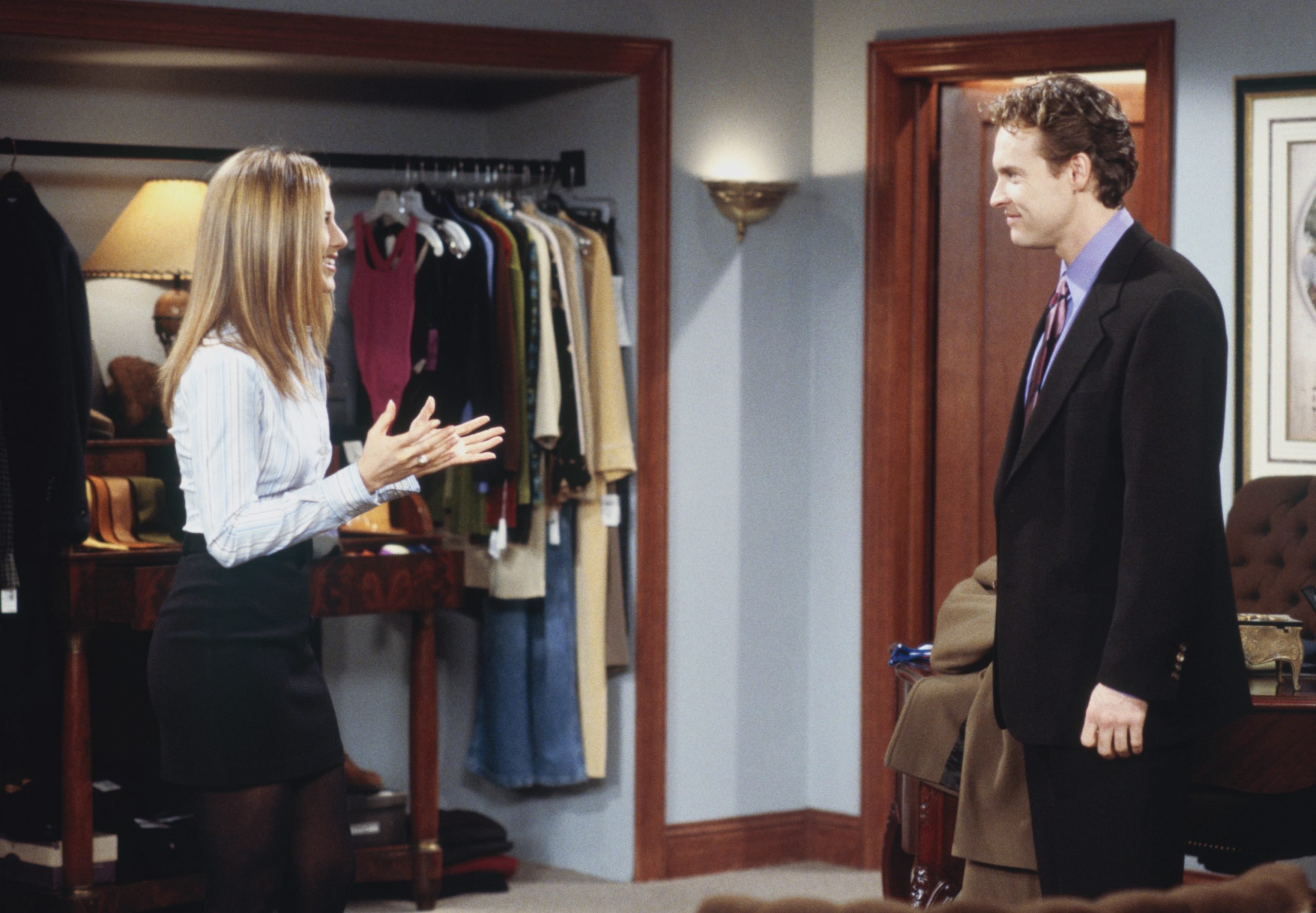 Pitt quickly recovered from his flub and enjoyed an uneventful guest appearance that Friends audiences loved. However, the couple split later after Pitt fell in love with Mr. & Mrs. Smith co-star Angelina Jolie. Thankfully, this all happened long after his Friends cameo.
That's not the case for Aniston's other ex, Tate Donovan. He had a terrible experience during his appearance on Friends because by that point, he and Aniston had already broken up.
"It was just six episodes. I mean, only because we were breaking up. We were like, 'Hey, can we not keep doing this? 'Cause this is really painful and tough,'" Donovan said. "The people that know that we dated think that we met on Friends. But in fact, we had dated for two years before then, and it was over by the time we were on Friends together."
The two acted professionally and made it through, which is just a testament to their superior acting abilities.