From 'Friends' to 'Dragon Ball' Here Are Some Television Show Recommendations From the BTS Members
Looking for something new to binge-watch? Here are a few television shows recommended by the members of the K-pop group, BTS.
Not so surprisingly, the members of this K-pop group have a pretty varied taste in television shows. That is, when they're not writing, recording, and performing music. From anime like Naruto to Dragon Ball to the 1990s sitcom Friends, here are a few of the favorite television shows of the BTS members. 
RM learned English from 'Friends'
Although members like Jin and Suga watched this sitcom, it was RM who learned English from the comedy series, Friends. Since then, he's become somewhat of a translator for BTS, crediting his English to the series based in New York City. 
"My English teacher was the sitcom Friends," RM said during one interview. "Back in the days, when I was like 15, 14, it was quite like a syndrome for all the Korean parents to make their kids watch Friends."
"I thought I was kind of like a victim at that time, but right now, I'm the lucky one, thanks to my mother," he continued. "She bought me all 10 DVDs — all the seasons. So firstly, I watched them with the Korean subtitles, and then next time, I watched with the English subtitles, and then I just removed it." 
When they spend time in the United States, these members often share their love for this series. During the Carpool Karaoke segment of The Late Late Show with James Corden, the members broke into their rendition of the Friends theme song. For one interview with Ellen, the K-pop idols surprised fans on the set of the original television series.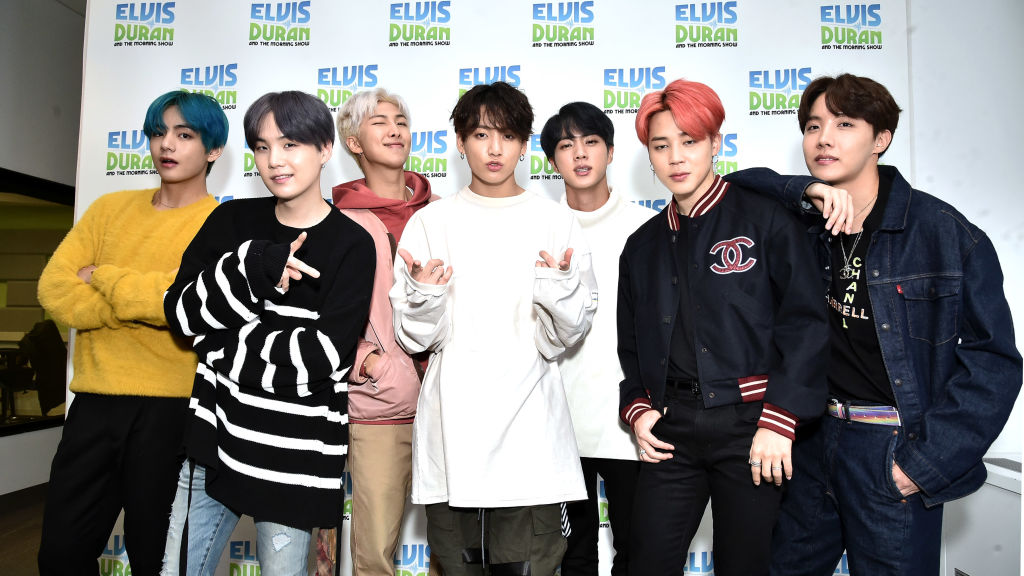 Jin loves 'Dragon Ball'
This performer often shares his love for anime and animated series. One of those is the manga television show, Dragon Ball. Of course, the boy band members also recommend the animated series, Naruto. (According to Koreaboo, singer and dancer, Jimin, often shares his love for the series, titled One Piece.)
Conversely, some BTS members are pretty open about their love for the Pokémon television series. For one interview, the group had to choose between the two and their answers were pretty varied. 
There's going to be a drama series regarding these K-pop idols
For fans of this K-pop group, any BTS content is good content. According to Entertainment Weekly, there's a new drama series telling the story of how this boy band came to be. Unfortunately, the members will not be acting in it. Presumably, more information regarding this television series will be announced in the coming months. 
Until then, however, fans can watch already released television shows featuring the K-pop idols, including MBC Weekly Idol, After School Club and Idol Star Athletics Championships. Music by BTS, including their recently released album, Map of the Soul: 7, is available for streaming on Spotify.