Jennifer Aniston Just Rescued a Great Pyrenees Mix Pup and He Made Off With Her Heart
'Friends' star Jennifer Aniston has made a new friend and is showing him off on social media. Here's what we know.
Former Friends star Jennifer Aniston has rescued a new puppy.
The renowned actor's newly adopted furry friend, a Great Pyrenees mix, is filling her home with cuteness and love.
And like any proud new parent, Aniston is showing off her baby with pride.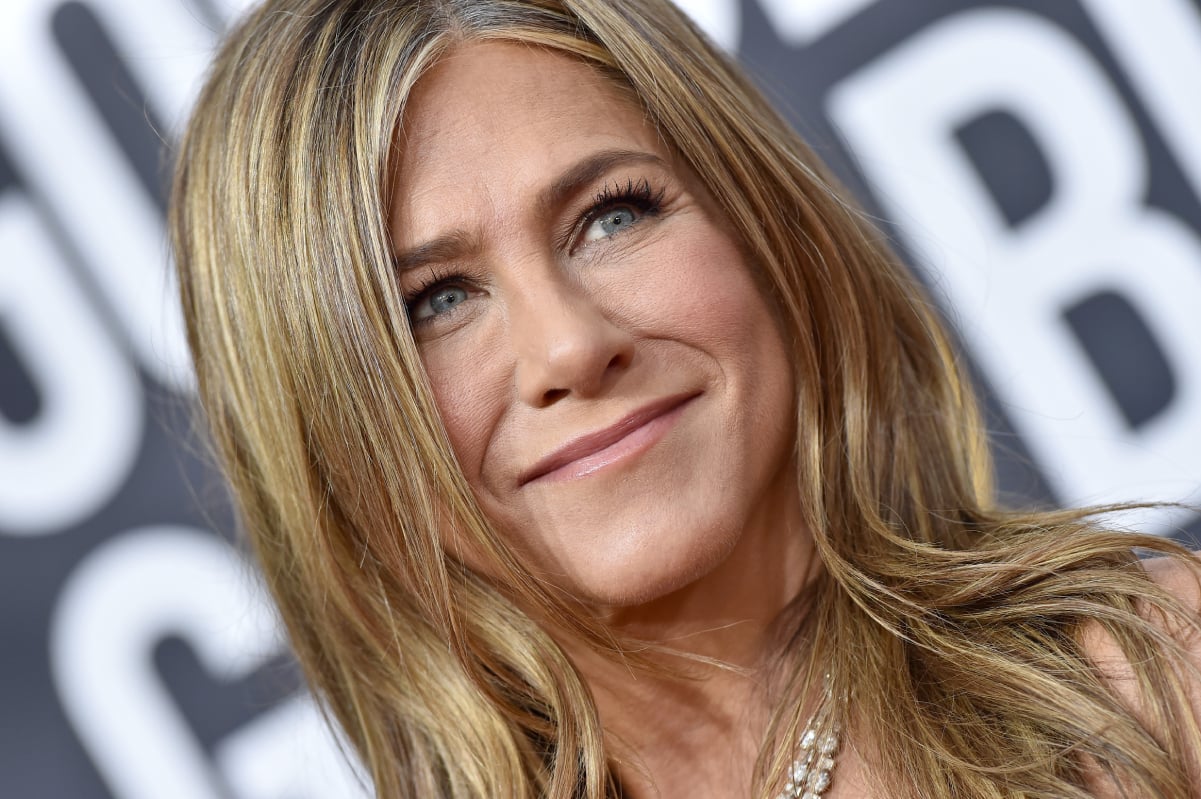 Meet Jennifer Aniston's new furry friend, Lord Chesterfield
With a quirky name as adorable as his furry little self, Aniston's new adoptee is a Great Pyrenees mix. She announced the addition to her family on Instagram this week.
"I'd like to introduce to you the newest member of our 🐾 family….," she wrote. "This is (a very tired) Lord Chesterfield. He stole my heart immediately."
The actor expressed her gratitude to The Wagmor Pet Hotel & Spa in Los Angeles for their work in animal rescue and their assistance.
"A HUGE thank you to @wagmorpets for the incredible work you do. Grateful you take such great care of these rescues and find them their forever homes."
Aniston's other forever friends
In addition to Lord Chesterfield, the star of The Morning Show also owns Clyde, a Schnauzer mix, and Sophie, a pit bull.
Aniston shared with People in 2019 her wish to add another pup to her home.
"And my friend Ellen DeGeneres, as you know, loves nothing more than to bombard me with extremely heartbreaking photographs of animals that need homes," she said. "And by the way, if I could have a llama, a pig, an alpaca, sheep, goats, I would. But I have to be very sensitive to Clyde and Sophie, because it's all about whether they are going to be happy."
The actor posed with Clyde on social media earlier this year to bring attention to another cause near and dear to her heart: rallying as many people to vote as possible.
Her message on the post was a simple "Every vote counts," which Aniston repeated on an Instagram post for the #ChallengeAccepted awareness campaign that called for the posting of black-and-white selfies to empower women.
"Maybe the best way we can support other women is to REGISTER TO VOTE for the issues that affect women," she said in her selfie in which she dressed in a denim top and jeans. "Encourage all your friends, girlfriends, sisters, moms, daughters to do the same. The election is right around the corner, and we need to look out for each other AND love each other!"
Aniston's beloved Dolly died in 2019
In July of 2019, Aniston and her former husband, Justin Theroux, announced the death of the beloved white German Shepherd, Dolly, that the couple had shared.
The actor wrote on Instagram at that time, "Tonight, at sunset, after a heroic struggle… our most loyal family member and protector, Dolly A. laid down her sword and shield. She was surrounded by her entire family."
Theroux then quoted George Vest, a Missouri senator who served in the late 1800s. 'The one that never deserts, the one that never proves ungrateful… is the dog— faithful and true, even in death.' Rest In Peace Dolly."