'Friends': Matthew Perry Demanded Writers Scrap Chandler's Strip Club Story Arc
Friends is an iconic television show that introduced the world to Jennifer Aniston, Matt LeBlanc, and a whole slew of popular catchphrases and ideas. It ran for a decade before bowing out — but it remains hugely popular in reruns and inspires generations of new fans every single year.
These days, viewers are still obsessed with the show, and love learning all that they can about the series. One of the most interesting aspects of Friends is how involved the actors were with every aspect of their characters, to the point where, many times, the actors would have a say in how their characters progressed. 
When did 'Friends' premiere on television?
In 1994, Friends debuted on television, and the world of sitcoms would never be the same. Starring Jennifer Aniston, Courteney Cox, Matt LeBlanc, David Schwimmer, Lisa Kudrow, and Matthew Perry, as well as a slew of supporting actors, Friends revolved around a group of young adults, living with or near each other in New York City. The show documented their romantic and professional struggles and highlighted the changes that many adults go through during their twenties and thirties.
Friends was acclaimed by critics as well as viewers, and it was nominated for many awards during the course of the series run. The show was nominated for a Primetime Emmy Award a staggering sixty-two times, and it is widely considered to be one of the greatest TV shows of all time. The actors themselves became closely associated with their characters, and even though they have all gone to portray other characters in both movies and television, they remain best known for their work in Friends. 
Chandler Bing was the neurotic friend
One of the main characters was Chandler Bing, played by Perry. An executive in statistical analysis, Chandler has a sharp sense of humor and a quick wit.
In spite of this, he often has bad luck in relationships and struggles with the effects of his unconventional upbringing. Chandler was portrayed as being picky and neurotic, albeit ultimately, quite lovable.
One of Chandler's long-running storylines featured his involvement with an obnoxious woman named Janice. Chandler's on and off romance with Janice provided plenty of comedic fuel over the years — until, ultimately, he struck up a romance with Monica. Their courtship and subsequent marriage became one of the highlights of the series, as did the plot point that involved the pair adopting twins. 
Matthew Perry was not a fan of 1 of Chandler's story arcs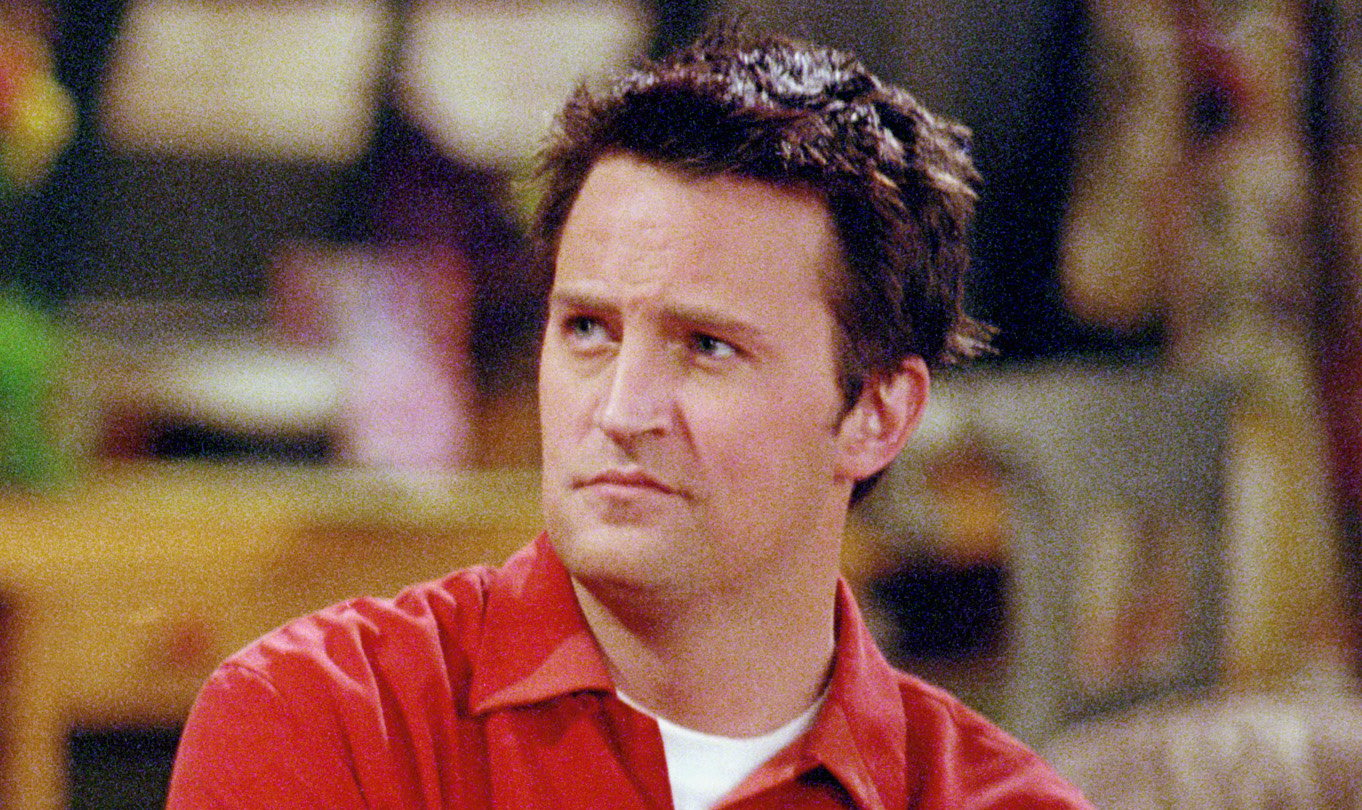 Perry's role as Chandler Bing has been the most popular one of his career. Perry, an accomplished actor, appeared in a number of other television shows after Friends went off the air, including Mr. Sunshine and a reboot of The Odd Couple. Perry has also enjoyed a robust film career — but nothing has been able to equal the popularity that he enjoyed as a member of the ensemble cast of Friends.
Perry, along with other members of the cast, had a good deal of autonomy over the storylines on the show that directly featured Chandler. The actor also didn't hesitate to veto storylines that he wasn't a huge fan of.
Buzzfeed reported there was one storyline that involved Chandler visiting a male strip club because he really liked the sandwiches served there. Not only did Perry dislike that idea, but he managed to convince showrunners to scrap the idea entirely. Perhaps there is some truth to the long-standing rumor that Perry is actually very similar to Chandler Bing in real life.