'Friends': Matthew Perry's Chandler and Lisa Kudrow's Phoebe Weren't Originally Main Characters
Friends is one of the most iconic television sitcoms ever produced and was the vehicle responsible for launching Jennifer Aniston to superstardom. The show was on the air for 10 seasons, during which time it earned millions of fans, was nominated for many awards, and for many, redefined the landscape of television.
The actors who portrayed the six friends all became huge stars. While many fans can't possibly imagine what Friends would look like if the format was any different, there was a time when showrunners seriously considered making the characters of Chandler and Phoebe mere supporting players.
When did 'Friends' debut?
In 1994, when Friends debuted on television, there wasn't really anything else like it. The show had a very simple premise: six friends, who lived and worked in New York City, learned to navigate the perils of life all while balancing the ongoing issues of friendship, love, and family.
Right away, Friends made a splash, and viewers all over the world found their new favorite show. Fans identified with the struggles of the lead characters and appreciated the balance between humor and pathos.
Friends racked up a number of awards and nominations during its ten years on the air, including over 60 Primetime Emmy Award nominations. Even though the series concluded in 2004, fans have remained loyal to the show and to this day, it is considered to be one of the greatest TV shows of all time.
The show's greatness is due in large part to the acting of the talented ensemble cast, including Matthew Perry and Lisa Kudrow as Chandler Bing and Phoebe Buffay.
Chandler and Phoebe were originally written as supporting characters
RELATED: 'Friends': Jennifer Aniston, Courtney Cox, and Lead Cast Hated the Theme Song
Chandler Bing, played by Matthew Perry, is the resident computer nerd of the friend group, a sarcastic, self-deprecating man who works as an IT manager. Chandler is frequently unlucky in love, and before he found lasting happiness with Monica Geller, he dated a series of eccentric women.
Phoebe is as different from Chandler as night is from day. As played by Lisa Kudrow, Phoebe is a masseuse and aspiring singer/songwriter, who is innocent, eccentric, and kind-hearted.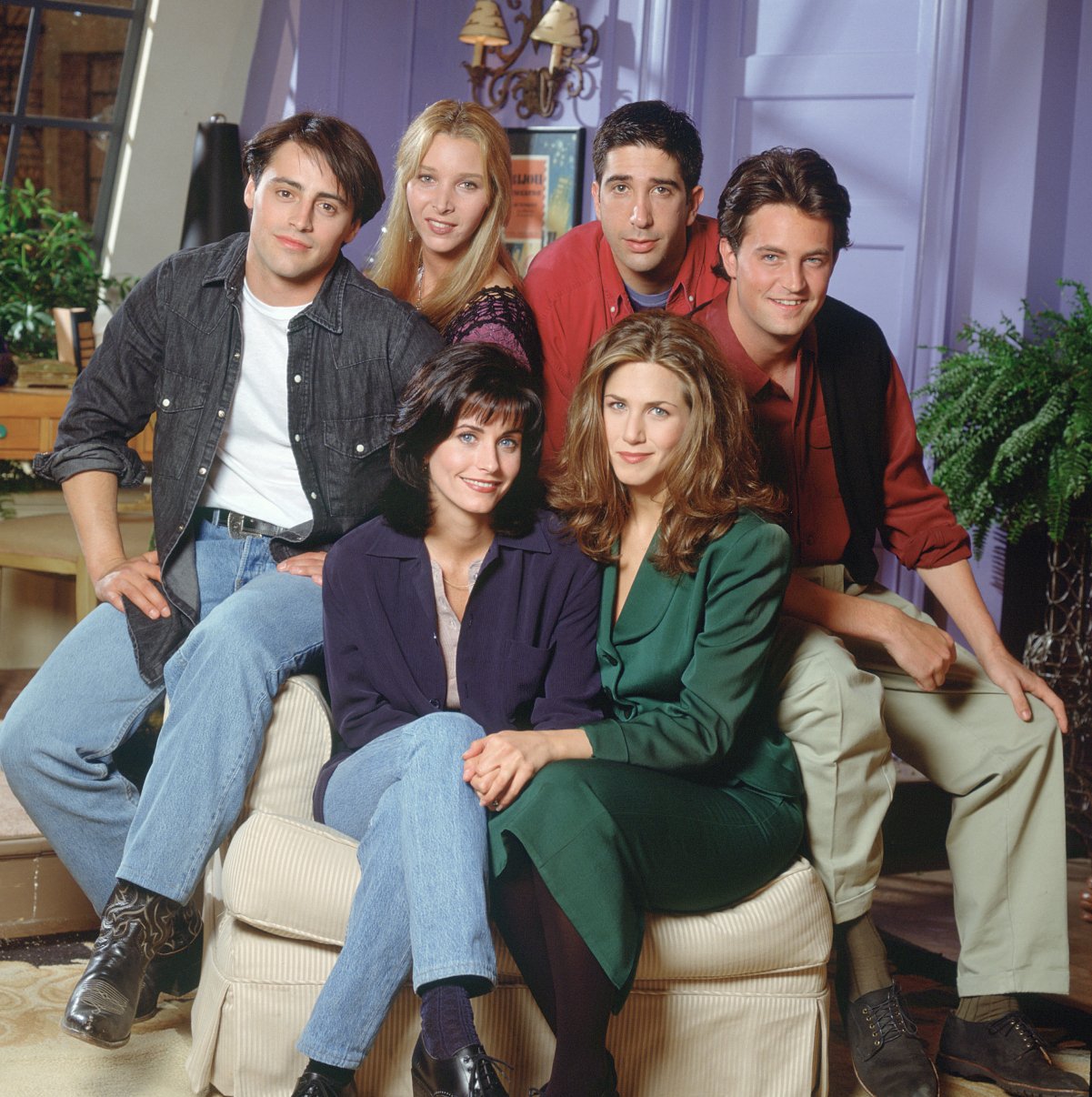 While Chandler and Phoebe ultimately became extremely popular with fans, they were originally written to be supporting characters. As showrunners once revealed, the characters of Phoebe and Chandler were first conceived as "a little more secondary" to the exploits of the main cast, which included Jennifer Aniston, Courtney Cox, Matt LeBlanc, and David Schwimmer, and were mainly written to be comic relief.
However, they eventually became "central" to the cast of characters and as the premise of the show evolved, showrunners decided to focus the plotlines mainly around the six friends and to eliminate most supporting roles in a money-saving effort.
Will 'Friends' ever return to television?
For years, fans have been hoping for a series revival of Friends. Early on in 2020, the cast surprised their longtime fans with some very good news — a reunion between the main cast, filmed for HBO Max.
While the reunion announcement was met with some backlash, it will undoubtedly be a good time for Friends fans, as the six cast members reunite to discuss the show and how it has impacted their lives.
While the release date for the reunion special has not yet been announced and could be on hold for some time due to the ongoing COVID-19 pandemic, when it does eventually air, fans can expect a lot of reminiscing and laughter.