'Friends': On-Screen Couple Courteney Cox Matthew Perry Are Actually Cousins According to Genealogists
New research shows that Courteney Cox and Matthew Perry are distant cousins.
Friends is known for many things, from its iconic theme song to the Central Perk couch. The pairing of Monica Gellar and Chandler Bing is another big aspect of the show later on. But in real life, it turns out that the two actors, Courteney Cox and Matthew Perry, are related and could be distant cousins. File this under "The One That Might Be Quite Creepy."
Monica Gellar and Chandler Bing grew on each other as the seasons went on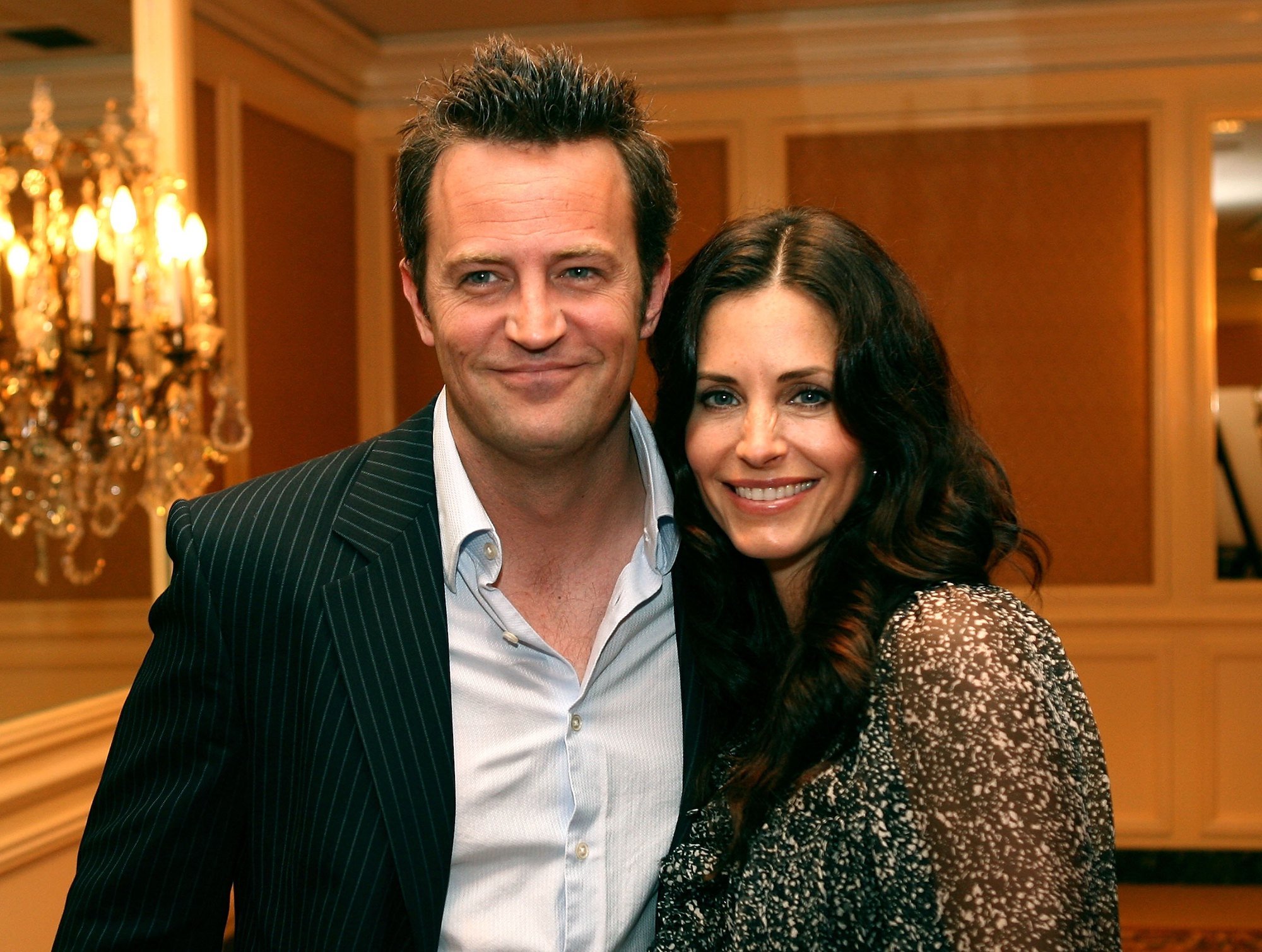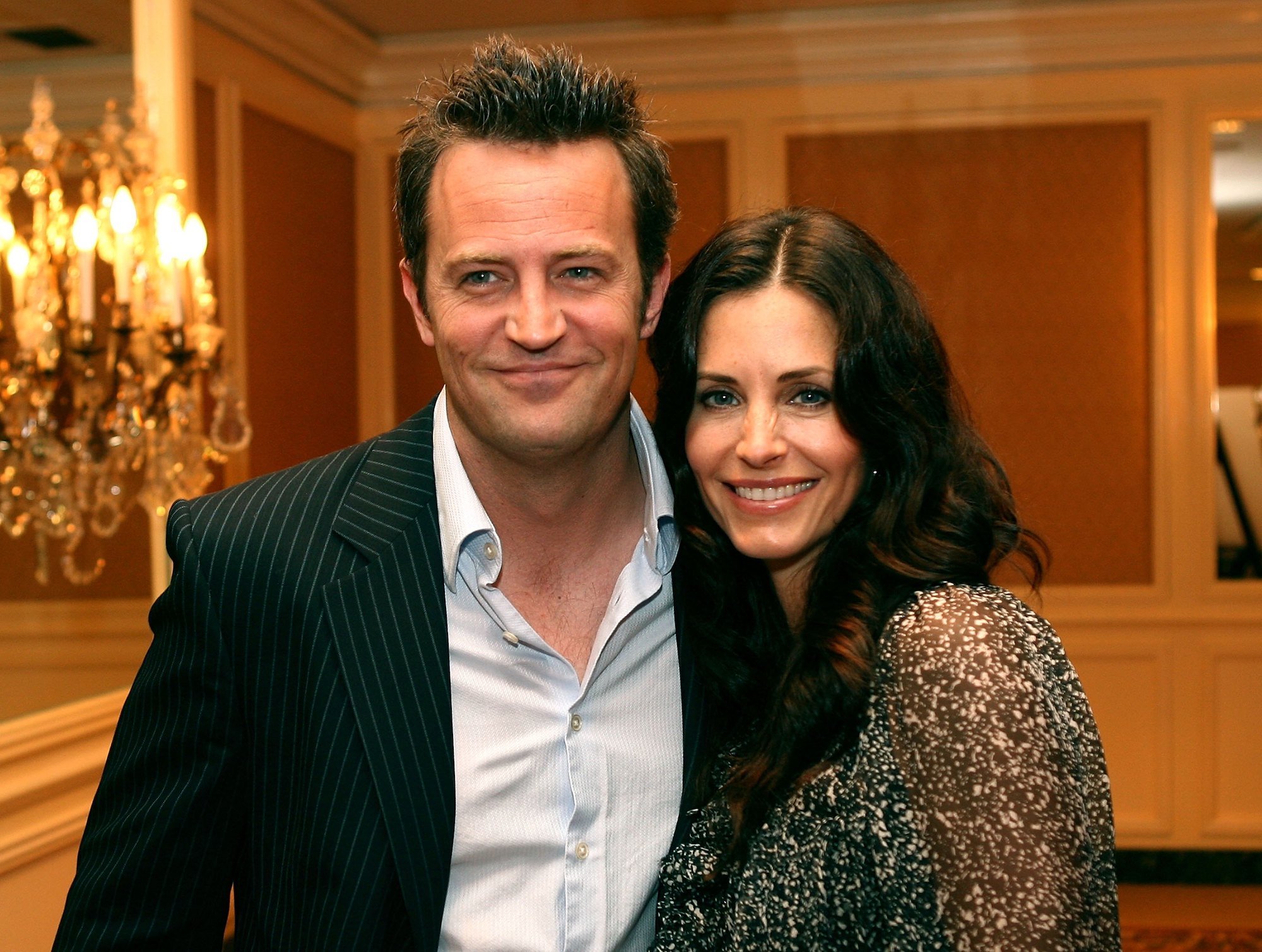 RELATED: 'Friends': How the Audience Made Monica and Chandler's Relationship 'a Thing'
As the show is called, and as everyone might remember, everyone started off as just friends. And in season 4, when Ross gets married in London, the show's writers decided to have Monica and Chandler sleep together and the audience response was huge. 
"One of the times we listened to the audience the most was when we were shooting in London and Monica and Chandler are in bed together," Kaufman said at a pre-Friends reunion event, Showbiz CheatSheet reported previously. Apparently, it was only supposed to be a one-time thing, but the fans were so receptive to it, and Cox and Perry were so good together on-screen, that they went the distance. 
Unlike Ross and Rachel who went on their now-infamous break, Monica and Chandler stuck it out and were pretty solid. They had bumps here and there, but it's a show: they have to have those to be interesting. Monica and Chandler have the longest relationship, most committed relationship out of all the friends, and end up adopting twins in the latter seasons. 
Genealogists found that Courteney Cox and Matthew Perry are distant cousins
That's what makes this new discovery so funny. According to CNN, Cox and Perry are 11th cousins as reported by a genealogy website called MyHeritage. 
"They discovered that Perry and Cox share distant relatives William Osbern Haskell III and Ellen Haskell, who were married and lived in England around 500 years ago," CNN wrote the company reported to them.
In a little history lesson, Haskell and her two sons migrated from England to America in 1635. One of her sons, named Roger, is directly related to Cox while Haskell's other son, William, is related to Perry.
"The connection is made through Cox's mother, Courteney Copeland, and Perry's father, John Bennett Perry," CNN wrote.
"We went into this line very deeply, we checked every name. We found a lot of records that support it, and we have confidence that they are related," Roi Mandel, the head of research at MyHeritage, said.
"This is not such a surprise. It makes sense that when you go so many generations back, the chances of people being connected are higher," Mandel said, which really begs the question of how many of our friends are related…
They also just threw out there the fact that they're also related to Lady Gaga. But that's too much to unpack as well. 
It's definitely too late to bring this up at the 'Friends' reunion 
So, while these distant, distant cousins unknowingly played lovers on-screen, will they talk about it during the Friends reunion? Most likely not. This report just came out on May 26 and the Friends: The Reunion comes out on HBO Max on May 27. 
It was definitely already filmed, so alas, it's too late to ask Perry and Cox about this development. But Lady Gaga will be in attendance, weirdly. 
Lady Gaga and Lisa Kudrow will be singing a rendition of "Smelly Cat" with Lisa Kudrow, who played Phoebe Buffay, according to Variety. If only this had come out prior, and they could have gotten all of the newfound cousins in the room for a Friends and cousins reunion.
RELATED: 'Friends: The Reunion': Monica Geller Would Not Approve of Courteney Cox's Secret Trick for Remembering Her Lines