'Friends' Star Jennifer Aniston Says This 2002 Role Was the First Time She Could Get Rachel Green Off Her Back
Jennifer Aniston reveals she struggled wtih being 'Rachel from Friends' for the show's first eight years until finally this movie came along.
Friends fans will always remember Jennifer Aniston from the show, and that's fine. Now that it's been 16 years since she played Rachel Green, Aniston has a diverse enough body of work that Friends can remain a vital part of it. During the 10 years the NBC sitcom was on the air, Aniston struggled with typecasting as Rachel.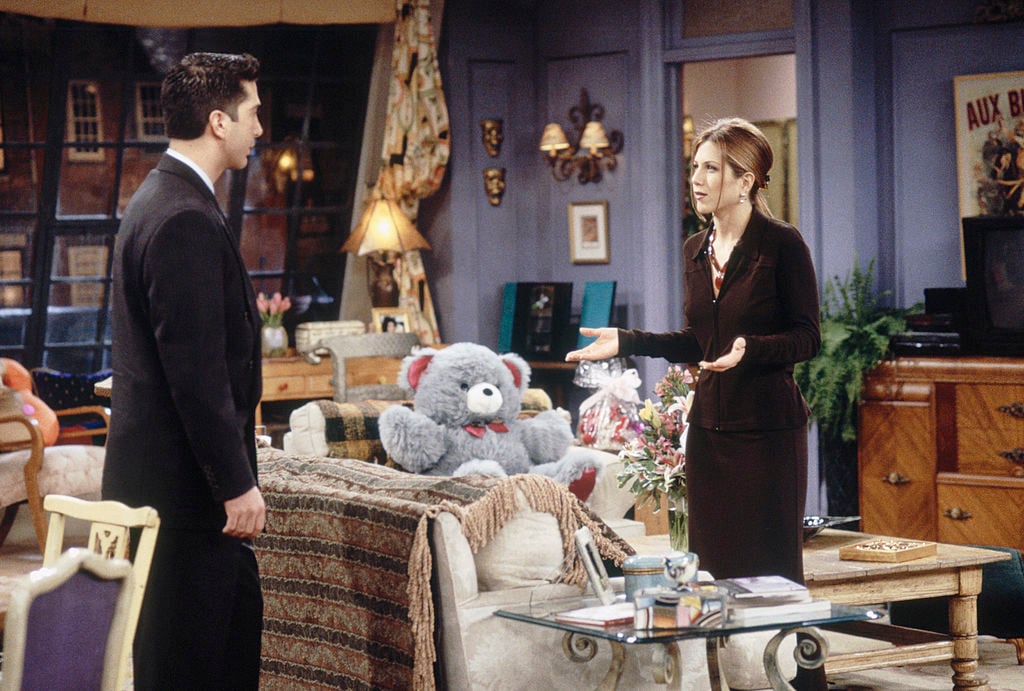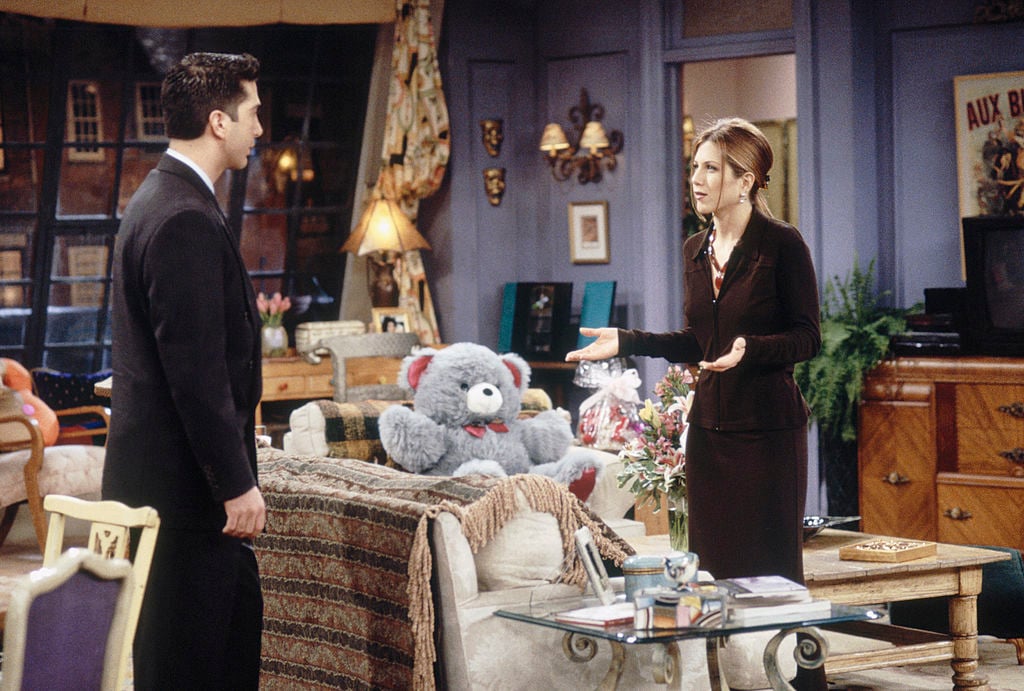 Aniston joined her Morning Show costar Reese Witherspoon, Janelle Monáe, Zendaya, Rose Byrne and Helena Bonham Carter for a Hollywood Reporter TV Drama Actress roundtable. Aniston revealed her frustrations with roles during Friends and the one that turned things around. 
Jennifer Aniston made a lot of rom-coms during 'Friends' hiatuses
Once Friends became a hit, Hollywood came calling. Most of the roles were romantic comedies, feeding off the Ross (David Schwimmer) and Rachel dynamic from the show. She's the One was an Edward Burns indie comedy. Picture Perfect and The Object of My Affection were high concept romances. Aniston felt Hollywood put her in a box.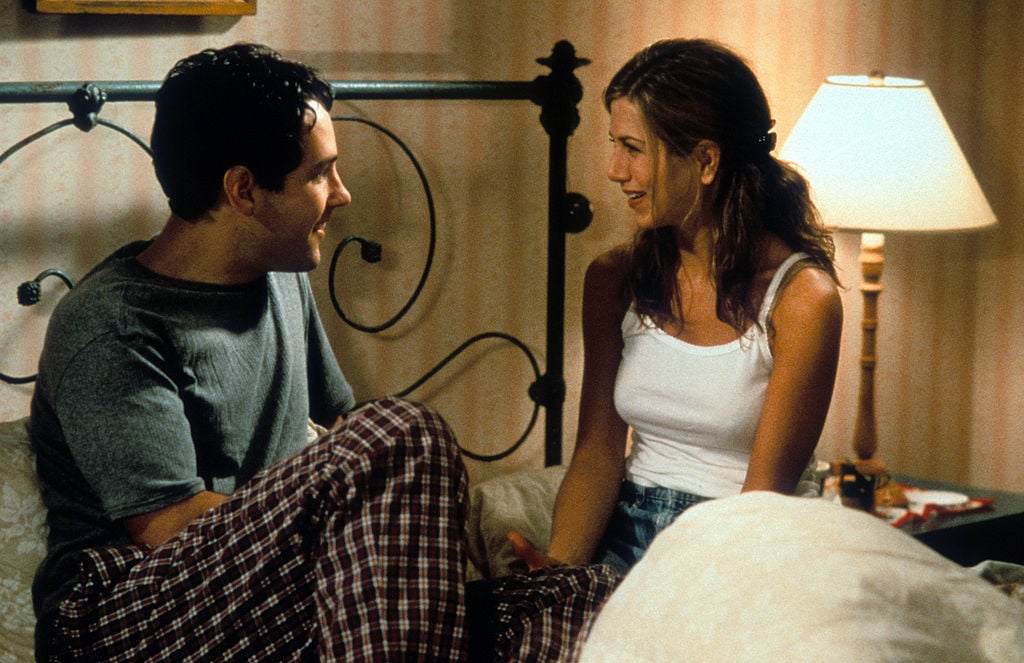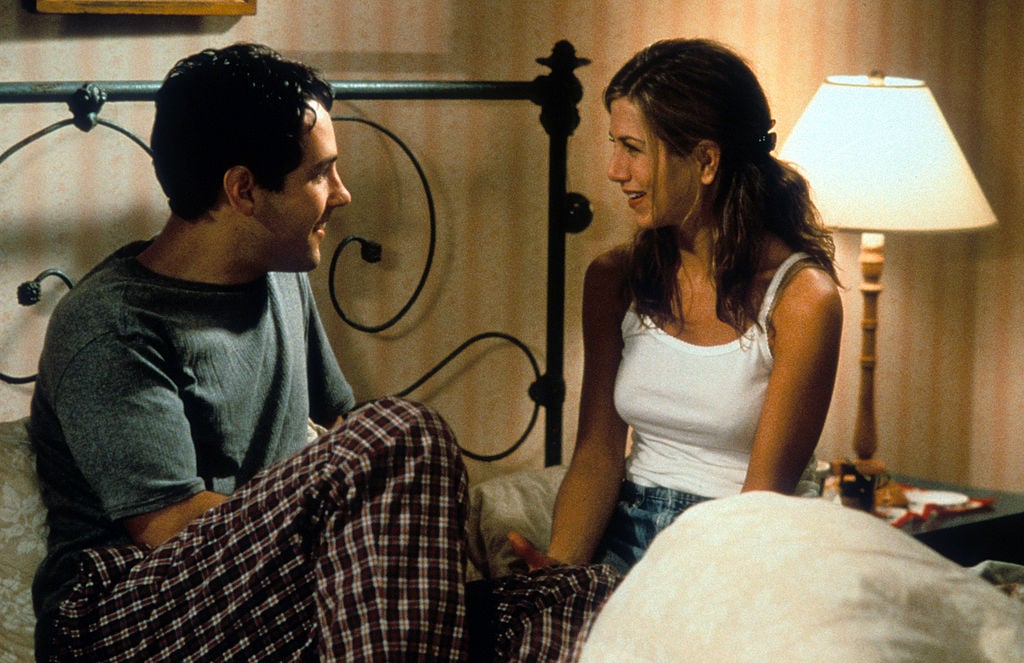 "You just exhaust yourself," Aniston said. "I mean, I could not get Rachel Green off of my back for the life of me. I could not escape 'Rachel from Friends,' and it's on all the time and you're like, 'Stop playing that f*cking show!'"
The role that changed everything for Jennifer Aniston
Office Space gave Aniston an edgier role, and Rock Star was more of a drama but she was still the love interest. It was her drama The Good Girl that really showed the world she was more than just Rachel. Her character was not a good girl. She played an adulteress who at one point contemplates poisoning her lover. The film opened in 2002.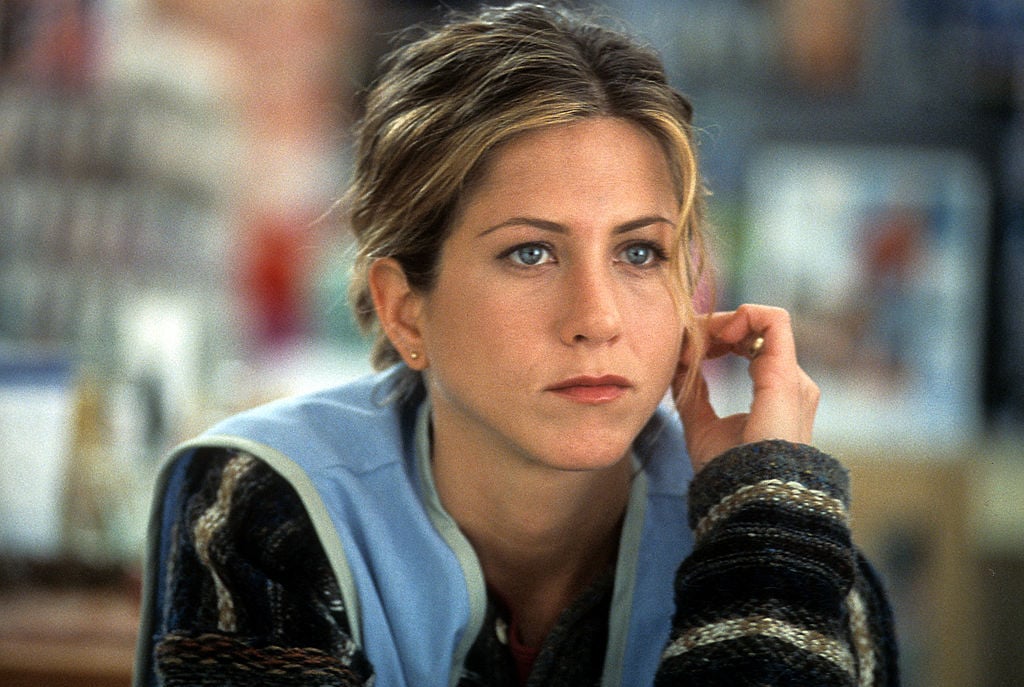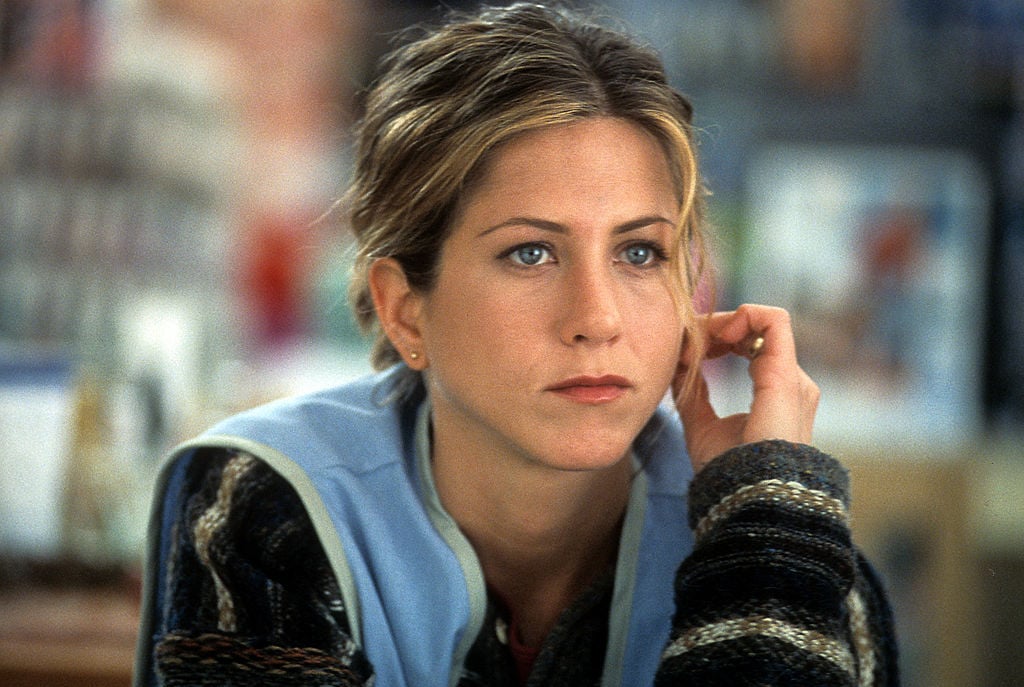 The Good Girl was the first time I got to really shed whatever the Rachel character was, and to be able to disappear into someone who wasn't that was such a relief to me. But I remember the panic that set over me, thinking, 'Oh God, I don't know if I can do this. Maybe they're right. Maybe everybody else is seeing something I'm not seeing, which is you are only that girl in the New York apartment with the purple walls.' So, I was almost doing it for myself just to see if I could do something other than that. And it was terrifying because you're doing it in front of the world.

Jennifer Aniston, The Hollywood Reporter, 6/24/2020
After 'Friends' Jennifer Aniston has been eclectic 
Friends aired for two more years after The Good Girl came out. Since then Aniston has done all sorts of things. She'll still do comedies with Adam Sandler or movies like We're the Millers and Horrible Bosses. She also gets to do drama like Derailed, Love Happens and The Yellow Birds, and now The Morning Show.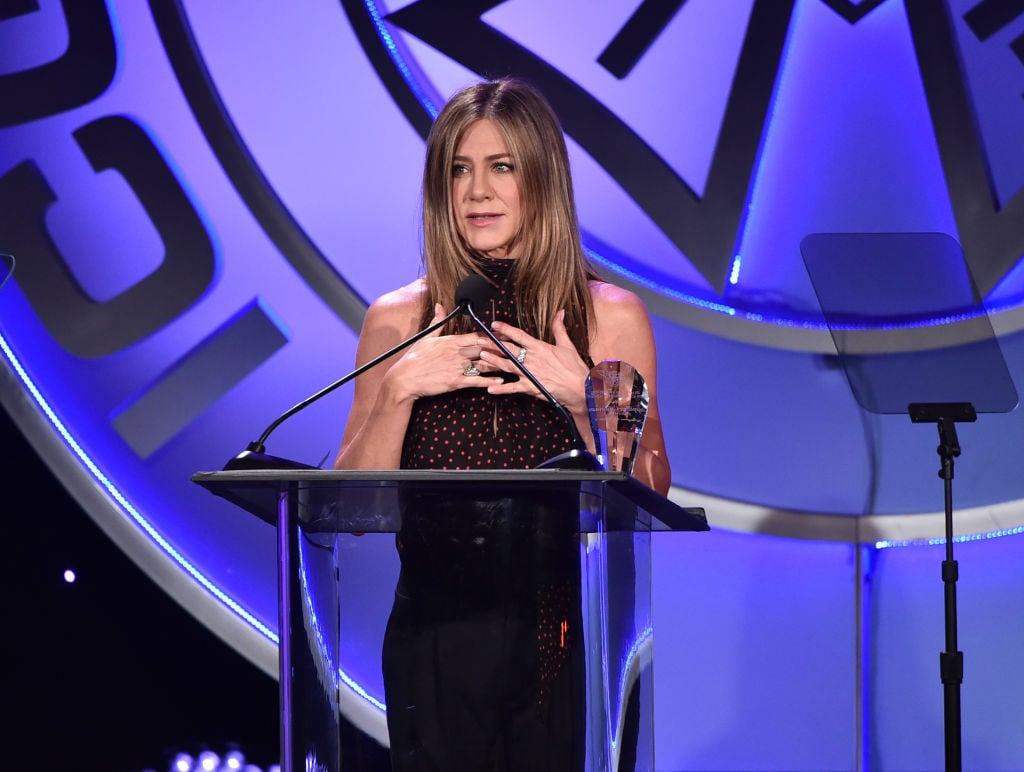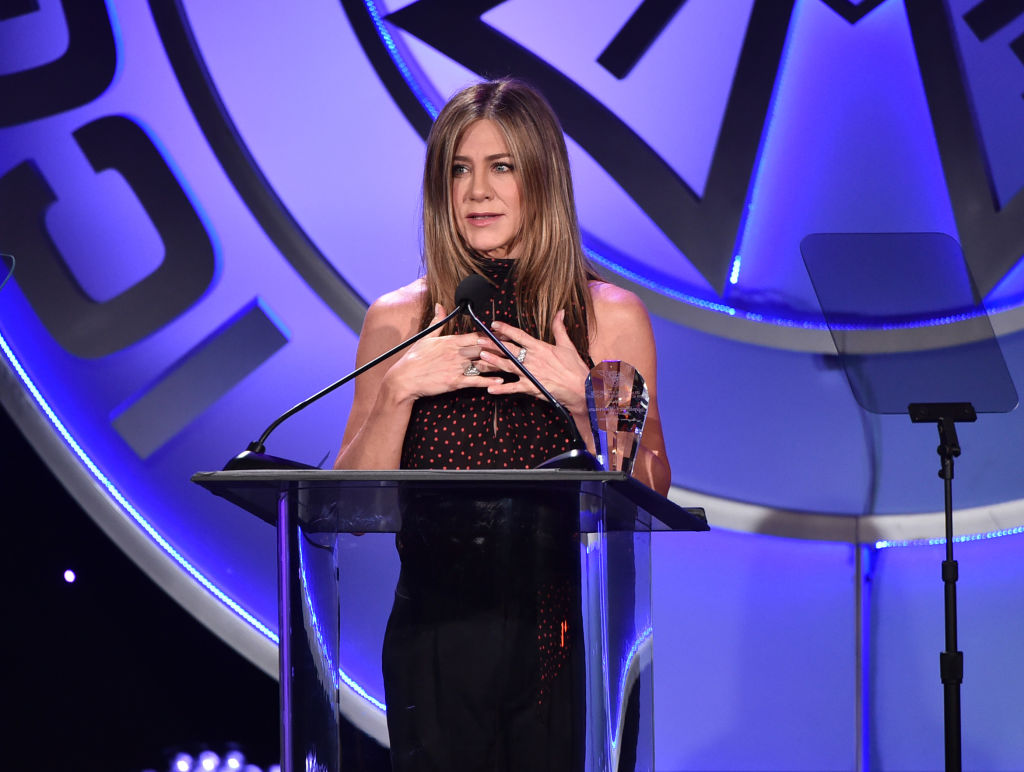 I just fought with myself and who I was in this industry forever, and it was constantly about trying to prove that I was more than that person," Aniston said. "Once you play comedy, they don't think you can do the drama; and if you're only seen as a dramatic actor, they don't think you can do comedy. They forget that we're actors and we actually have it all in there. It's just about finding it and accessing it and getting the material.

Jennifer Aniston, The Hollywood Reporter, 6/24/2020
Aniston also matured in her career over 10 years, and with another 16 years behind her she doesn't sweat things like typecasting anymore.
"There is such a freedom in getting older because you just stop giving a crap," she said.