"'Friends': The Official Cookbook" – Here Are The Recipes You Can Expect
There have been cookbooks written about the food of Friends, but an official tome from Joey, Rachel, Chandler, Monica, Phoebe, and Ross themselves?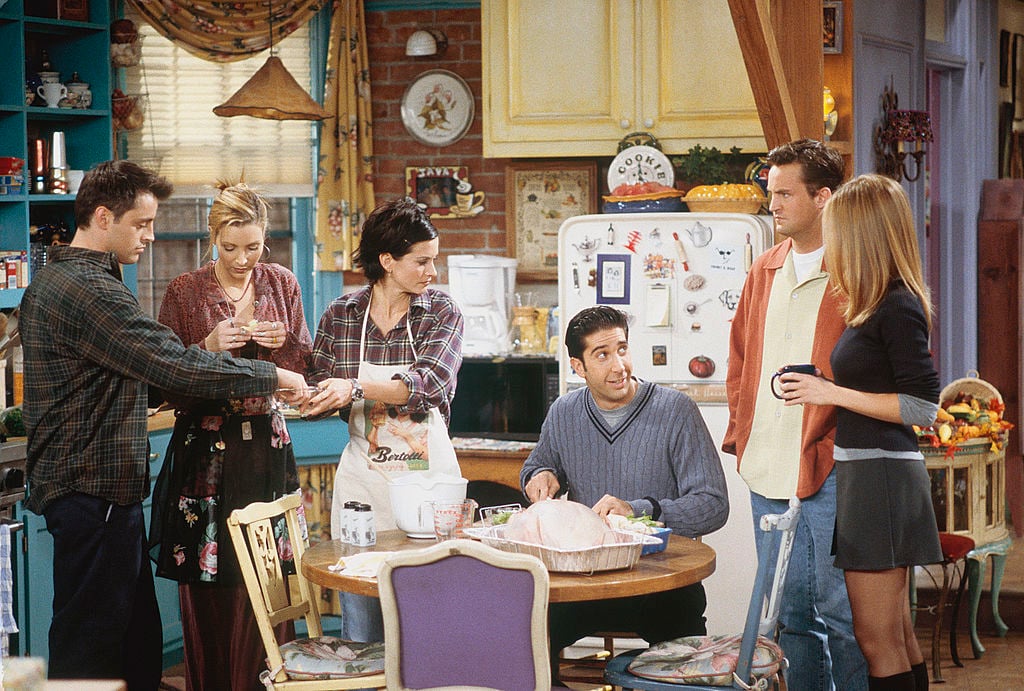 RELATED: 'Friends': A Weird Phoebe and Joey Storyline Almost Happened
It's finally here, and it's publishing soon.
Here are the recipes you've been waiting for, officially, from the wildly popular comedy series.
The recipes you'll find in 'Friends': The Official Cookbook'
Due to be published in Sept. 2020, Friends: The Official Cookbook will make a great holiday gift and fun coffee table book.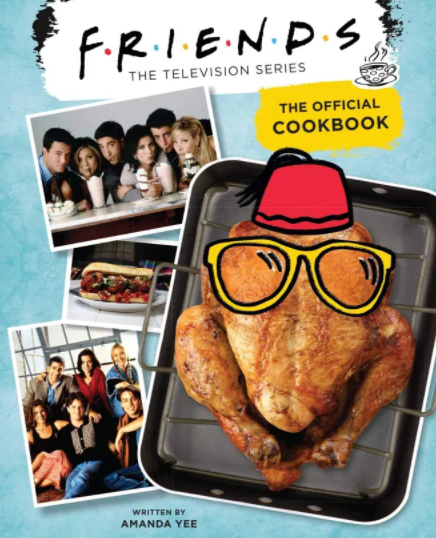 RELATED: 'Friends': A Fan Theory Attempts to Rationalize Ross Cheating on Rachel
The fun recipe collection is unsurprisingly already a bestseller on Amazon.
The publisher's blurb gushes about the cookbook, "Gather your friends and prepare to say 'How you doin'?' to more than fifty recipes inspired by the beloved hit sitcom. Whether you're a seasoned chef like Monica Geller, just starting a catering business like Phoebe Buffay, or a regular old food enthusiast like Joey Tribbiani, Friends: The Official Cookbook offers a variety of recipes for chefs of all levels."
We can probably expect comforting recipes from the show, including humdingers like Monica's Friendsgiving Feast, Rachel's Trifle, Just for Joey Fries, Chandler's "Milk You Can Chew," Phoebe's Grandmother's Cookies, and of course, The Moist Maker.
The hit comedy is having a resurgence
Whatever you think of the NBC behemoth hit comedy, Friends, it's here to stay. It was a hit in the 1990s and it's come back to life, still in demand, and still a hit well into the twenty-first century. At one time available on Netflix, a collective sob was heard when the streaming service removed Friends from its collection. (Don't worry, it'll be streaming on HBO Max on May 27.)
The show's co-creator and executive producer, Marta Kauffman, spoke with On Point in 2019 about what it is that newer audiences see in the show.
RELATED: 'Friends' Fans Are Devastated to Learn Lobsters Don't Mate for Life Like Phoebe Claimed
"I think it's comfort food," Kauffman said. "I think it's like comfort food. It's warm, it's loving, it's funny. And these are characters you want to invite into your home when you're doing your laundry, and cooking your dinner, and in bed about to go to sleep. And I think that's how it feels: comfortable."
Kauffman noted that there have been younger viewers who were under the illusion that Friends was a great new show.
"It's pretty awesome," she shared. "And, I have to say, quite surprising. One of my favorite things about it is, when my daughter was in high school, one of her friends — and this was just about four years ago — one of her friends said to her, 'Have you seen that new show called "Friends?' " They thought it was a period piece about the '90s."
The reunion had to wait
Just when it looked like the six friends would finally reunite in front of an audience on HBO Max's new streaming service on May 27, it was put on hold by the global health crisis.
WarnerMedia Entertainment and Direct-to-Consumer chairman Bob Greenblatt told Variety in May 2020 that fans should not lose heart, because the reunion was definitely happening.
"We're holding out for being able to get this special done hopefully by the end of the summer, if the stars align and hopefully we can get back into production," Greenblatt told Variety on Monday. "We do think there's a value to having a big, raucous live audience to experience these six great friends coming back together. . ."