'Friends': Tom Selleck Had to Reshoot His Entrance Scenes Because of the Show's Fans
Tom Selleck appeared in 10 episodes of 'Friends' in the 1990s and will return for the HBO Max reunion special. While Selleck was used to superstardom by the time he appeared on 'Friends,' he probably didn't expect to reshoot most of his scenes because of how the live studio audience reacted.
Friends fans will get a chance to reconnect with the cast and a ton of the show's guest stars soon. A reunion special is coming in the next few weeks to HBO Max. Tom Selleck, the actor who portrayed Dr. Richard Burke, will return for the reunion, as well. Selleck's time on Friends was brief but meaningful. The actor was so well-liked that fans forced him to reshoot many of his entrance scenes. 
Tom Selleck appeared in just 10 episodes of Friends, but his character made an impression 
Selleck's addition to the cast of Friends made an impression on fans of the series. Selleck played Dr. Richard Burke, Monica's love interest, for most of season 2. The pair were so serious that they discussed having a family. Sadly, their romance ended when their age difference led to incompatibility over having children. Richard was more than 20 years older than Monica and was a longtime family friend.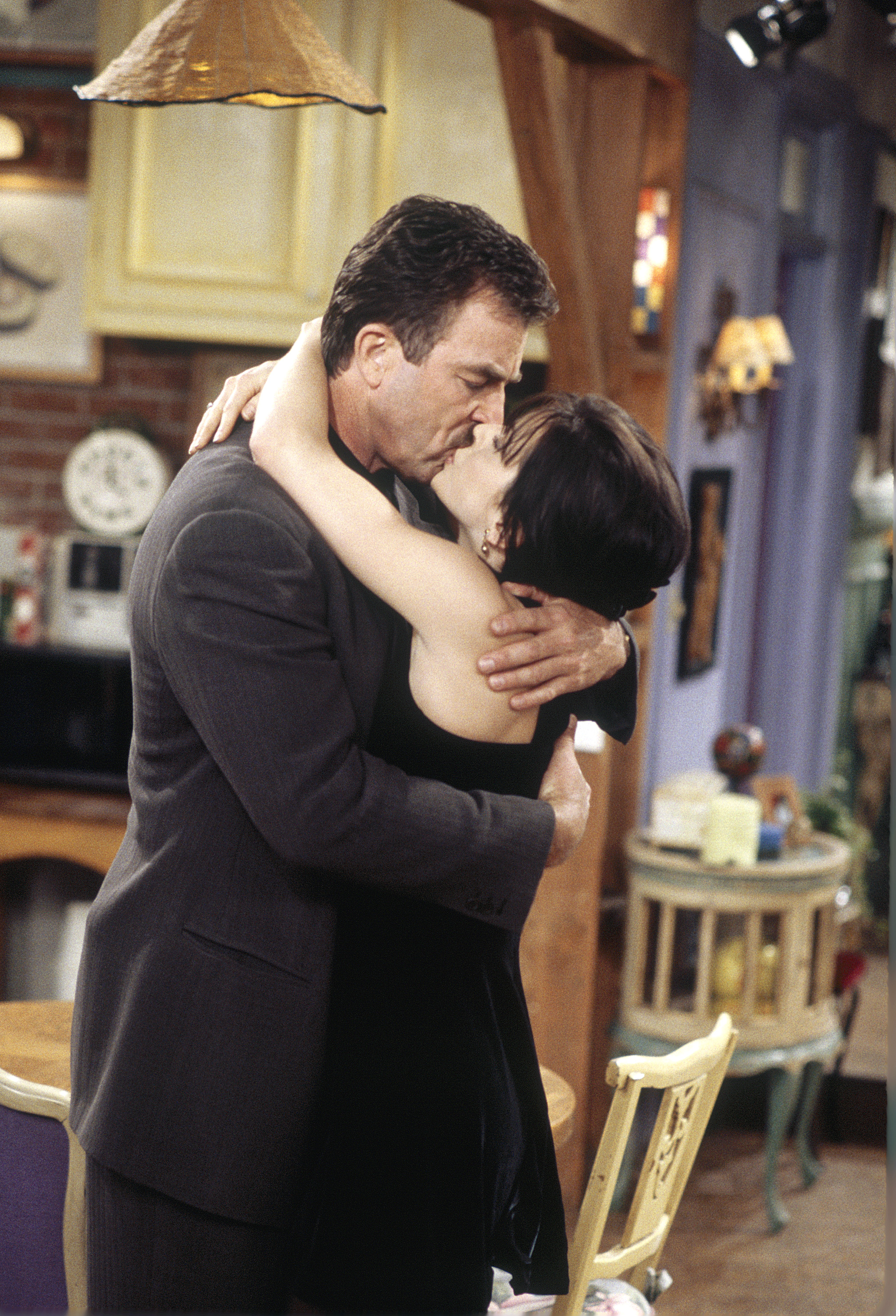 Selleck's character returned in season 6 of Friends for two episodes before his character disappeared for good. While Richard was a fan favorite, he wasn't actually on the show for long. All told, Selleck appeared in just 10 of the show's 236 episodes. 
Tom Selleck had to reshoot his entrances on the show because of the fan reactions
Friends was shot in front of a live studio audience. While the live audience made for organic laughter during the show's funniest scenes and connected the actors with the fans, it could be a bit of liability. Selleck found out just how much of a liability the audience could be each time he entered a scene. According to IMDb, Selleck was often called back to the soundstage to reshoot his entrance scenes when the studio was empty.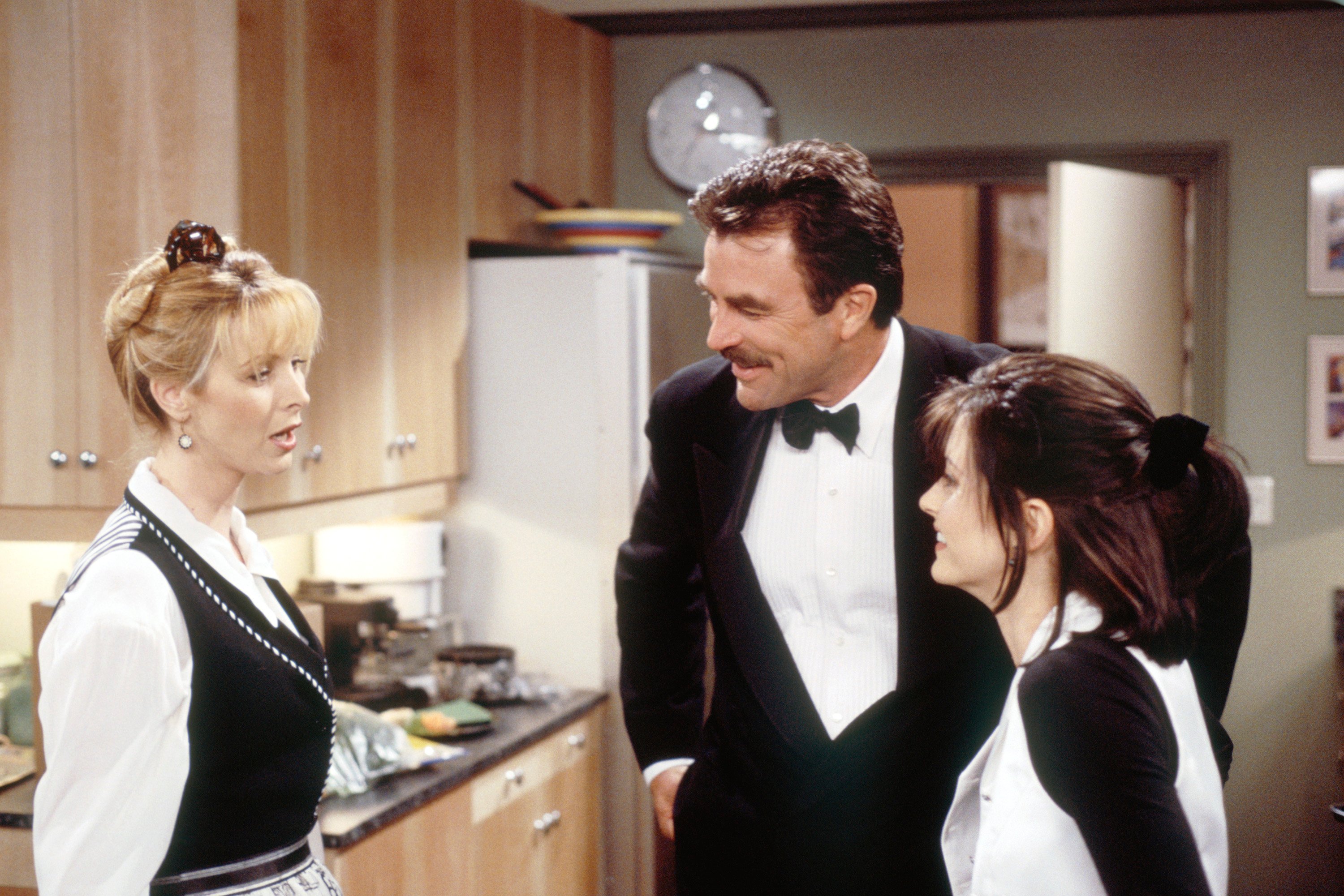 Selleck, before Friends, had spent decades in Hollywood and was internationally known. Fans so respected the actor that he got a standing ovation almost every time he walked onto the set to complete a scene. The commotion was often too loud and interfered with the acting. Selleck spent a lot of time on the quiet soundstage, just reshooting scenes that were unusable because of studio noise. 
Tom Selleck will return for the Friends reunion 
HBO Max announced the Friends reunion in February 2020, but filming was postponed due to the Coronavirus pandemic. Finally, fans are going to get the chance to see their six favorite pals return. On May 13, HBO Max announced that the long-awaited reunion will be released on May 27, paying homage to the original show's Thursday timeslot. A ton of high-profile guest stars, including Selleck, will join the original cast. The actors who portrayed Ross and Monica's parents, Jack and Judy Geller, will return, too. 
Selleck appears to have been a last-minute addition to the reunion cast. In April 2020, he told People that he hadn't yet been asked to participate in the special. He did note that he'd happily do it if the opportunity presented itself, and evidently, it did. Selleck and the Friends cast won't be returning as their characters, though. The reunion is an unscripted event. What exactly will be included in the special remains unknown. Even the trailer is ambiguous.