'Friends': What Is Courtney Cox's Favorite Episode From Sitcom?
The 90s most beloved sitcom, Friends, has had a resurgence in the public eye lately. It never really left and is one of the most-watched sitcoms in television history, but fans everywhere have had their passion for the show renewed with the announcement that a Friends revival special would be airing on HBO Max sometime soon. We can't wait!
In the meantime, Friends fans everywhere are making do while they wait by watching old reruns — also available for streaming on HBO Max after it was cut from Netflix in early 2020. While all the episodes are hilarious, every fan of the show has a couple of episodes that hold a special place in their heart.
It turns out that this is true for the cast of Friends too, who love the endearing show as much as the rest of us. Today, we're revealing Courteney Cox's all-time favorite episode of Friends, and it might surprise you!
Who did Courteney Cox play in 'Friends'?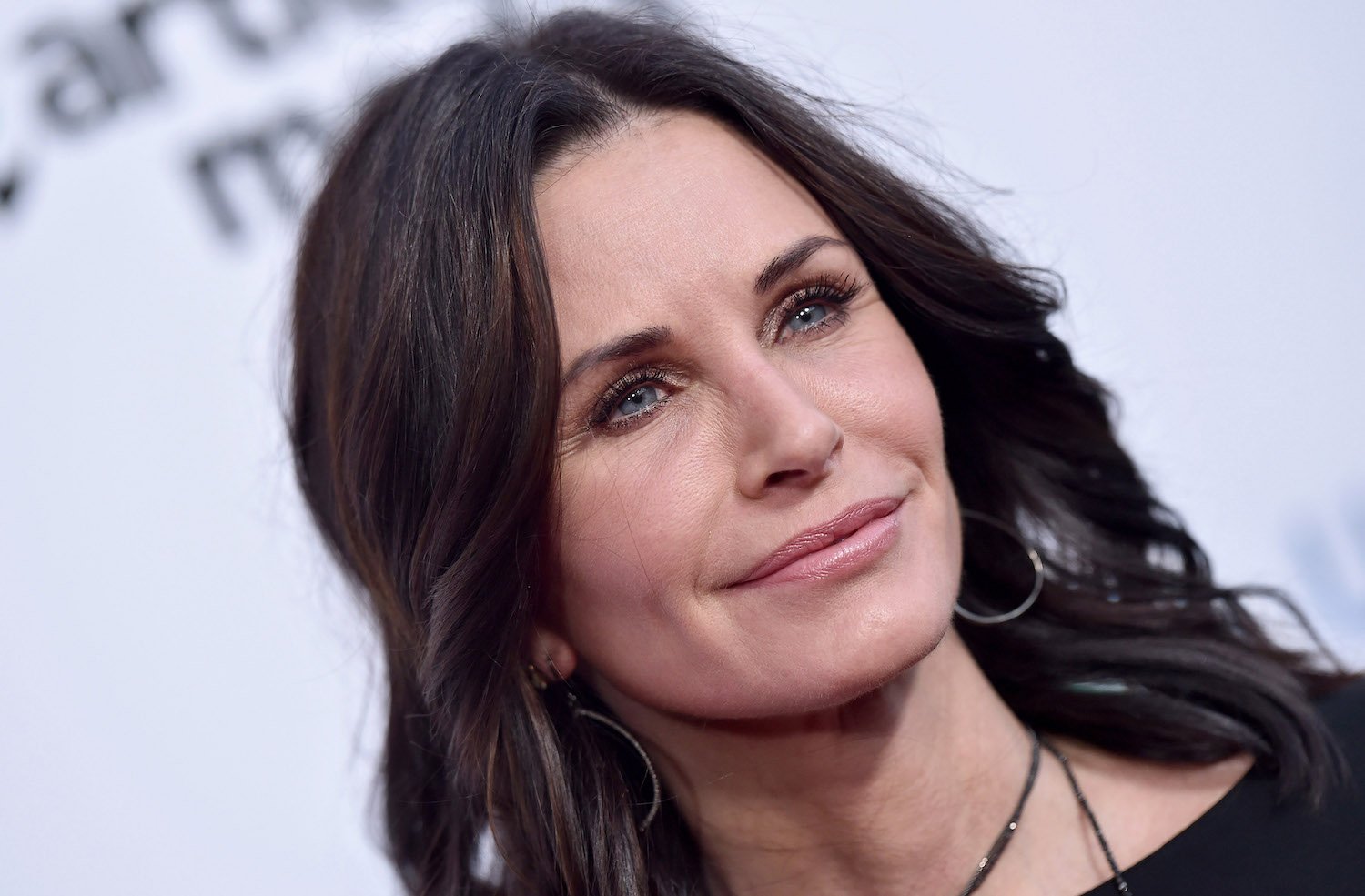 Cox, who has since starred in Cougar Town, played the endearing but just-a-tad-uptight Monica Geller on Friends. Monica is a chef and, perhaps more importantly than that, she's the best friend of the 6 friends that the show is titled for.
Monica is the "mama bear" of the group in many ways, and always worrying about her best friends: Rachel, Phoebe, Joey, Chandler (who ends up being her romantic partner) and Ross (who is also her brother). Because she's a professional cook, important meals like Thanksgiving are always left up to her, and she never disappoints.
Perhaps this is due to her intensely perfectionistic nature, which doesn't allow her to ever make the slightest mistake. She holds her friends up to the same high standards, which sometimes drives them crazy, but they love her, anyway. We also can't forget that she lets her high school BFF Rachel move in with her after years of not speaking; talk about being a good friend!
Cox played Monica so well that she ended up being one of the highest-paid television actresses of all time at $1 million an episode by the last season of Friends — and still makes around $20 million a year just on the royalties of the show's reruns.
Courtney Cox's favorite 'Friends' episode
US Weekly recently compiled reports of what each Friends star has stated is their favorite episode of their hilarious show. Cox named that her favorite Friends episode was 'The One With the Blackout'.
This early first-season episode doesn't feature Monica very much, so it might be surprising to some that Cox would choose it as her favorite episode. However, the reason that it's her favorite is not because of Monica's storyline, but because of Ross'.
Ross, Monica's brother, finally gathers up the courage to confess his feelings to his high school crush and Monica's best friend, Rachel. But his plans are interrupted when a stray cat randomly jumps on his back, which is exactly the kind of outrageous humor that Friends is known for. Interestingly, the actor who plays Ross, David Schwimmer, has also named this as his favorite episode: TV siblings think alike.
Cox has another, more controversial favorite episode
In the past, however, Cox has named another, more controversial set of episodes as her favorite. Monica used to be overweight in high school, and the "flashback" episodes poke fun at a fat Monica who overeats and doesn't receive any attention from men.
These scenes and the way high school Monica is portrayed have been criticized as being fat-phobic, but Cox has stated that these were some of her favorite episodes to film.
"I loved playing overweight Monica because I felt so free. I could dance, just sit up and dance and have no problem at all. I did love it. Those are really good episodes," she once said on the Ellen DeGeneres Show.