From Lady Gaga To Morgan Freeman, Which Celebrities Have This Diagnosis In Common?
Fibromyalgia is a relatively common, but widely misunderstood, syndrome that affects millions of Americans each year.
Symptoms of fibromyalgia include chronic, widespread pain, fatigue, insomnia and poor sleep quality, depression, anxiety, and headaches, among others. Researchers aren't entirely sure what causes fibromyalgia, but some believe that the brains of people with the chronic illness may "overinterpret" pain signals, according to Heathline.
There's no cure for fibromyalgia, but many people with the disorder manage it with a combination of medication, physical therapy, mental health treatment, massage, and other remedies.
More celebrities have begun to open up about their chronic illnesses and disabilities in recent years. Despite the stigma that fibromyalgia sometimes carries due to its comorbidity with certain mental health diagnoses and histories of trauma, some public figures are brave enough to raise awareness about the painful condition. These five celebs have "come out" about their fibromyalgia diagnoses and how they manage them.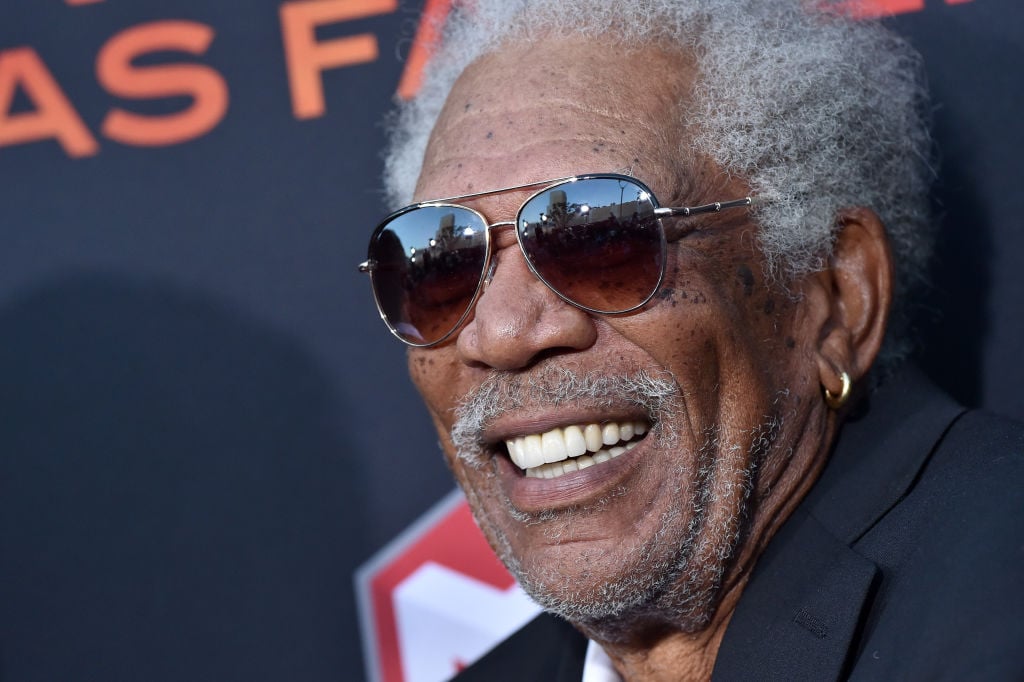 Lady Gaga
Pop icon Lady Gaga made headlines in 2017 when she had to back out of some of her European tour dates due to fibromyalgia. In a statement on Twitter, the A Star is Born singer revealed that her ongoing issues with fatigue and pain were related to the chronic condition.
The pop star told a Vogue reporter in 2018 that part of the difficulty with fibromyalgia was being dismissed and unheard. She also explained that she believed her diagnosis was, in part, related to her history of PTSD and sexual assault.
"I get so irritated with people who don't believe fibromyalgia is real," she said. "For me, and I think for many others, it's really a cyclone of anxiety, depression, PTSD, trauma, and panic disorder, all of which sends the nervous system into overdrive, and then you have nerve pain as a result."
Lena Dunham
Girls creator Lena Dunham has opened up repeatedly about her struggles with endometriosis. But the star's chronic pain is also related to fibromyalgia, as she revealed in a 2018 Instagram post.
In the emotional post, Dunham praised Lady Gaga for opening up about her diagnosis. Dunham also revealed that she, like many other people with fibromyalgia, has a history of trauma that sometimes manifests in debilitating physical symptoms.
The 33-year-old described the pain of not being believed, writing, "My work costs me everything I have. This is fibromyalgia. It's little understood and so even though I have a lot of knowledge and support it's hard to shake the feeling that I am crazy. But I'm not (at least not in this particular way!) and you're not. Your pain, whatever shape it takes, is yours and so it is real. I believe you when you say you hurt. I have learned time and time again how important it is to believe."
Sinead O'Connor
Irish singer/songwriter Sinead O'Connor once struggled with her fibromyalgia symptoms so much that she retreated from public life and her music career for two years.
In a 2005 interview with HOTPRESS, O'Connor, who also has bipolar disorder, explained that stress and anxiety greatly exacerbate her "fibro flares," which include both pain and extreme fatigue.
"Fibromyalgia is not curable. But it's manageable," O'Connor said. "I have a high pain threshold, so that helps – it's the tiredness part that I have difficulty with. You get to know your patterns and limits, though, so you can work and plan around it. It is made worse, obviously, by stress. So you have to try to keep life quiet and peaceful."
Kyle Richards
Kyle Richards began her Hollywood career as a child actor and eventually became one of the original cast members on Bravo's The Real Housewives of Beverly Hills. The mom of four opened up about her fibromyalgia diagnosis and why her symptoms went dismissed by medical professionals for a long time on TLC's The Healer.
"I went to a lot of different doctors and they would say, 'Oh, you're just depressed because your mom died,'" Richards said. "And I was like, 'I'm just not buying that it's only I'm depressed. Why am I having all these crazy symptoms?'"
Eventually, Richards went to a specialist on the advice of a friend and was diagnosed with the chronic condition. "So I went to this doctor who specializes in it, and he asked me a lot of questions," the Real Housewives star explained. "All of a sudden I felt like I had an answer, and I felt better because it caused so much anxiety."
Morgan Freeman
After a devastating car accident, Hollywood legend Morgan Freeman developed severe nerve pain in his arm and was ultimately diagnosed with fibromyalgia. The 82-year-old Oscar winner told The Daily Beast that he manages his fibromyalgia pain with medical marijuana.
Of his debilitating fibromyalgia pain and why he believes marijuana should be legalized across the board, Freeman explained in the interview: "I have fibromyalgia pain in this arm, and the only thing that offers any relief is marijuana. They're talking about kids who have grand mal seizures, and they've discovered that marijuana eases that down to where these children can have a life. That right there, to me, says, 'Legalize it across the board!'"