From 'Lore Olympus,' to 'Red, White & Royal Blue,' to 'Percy Jackson, and More; These Book Adaptations Need to Happen
There truly is nothing like a good book. And even better? The feeling when you find out your favorite series or novel is getting a movie or series adaptation. Sure, they might not always end up as you'd like, but there is a lot of fun in the initial news. Book-to-movie adaptations have been a major thing since 2000, and, of course, well before. Series are becoming more and more popular now too, like Disney+'s upcoming Artemis Fowl series or the massive pop-cultural phenomenon, Game of Thrones. Here are some more books that would make great movies or series one day and need to happen.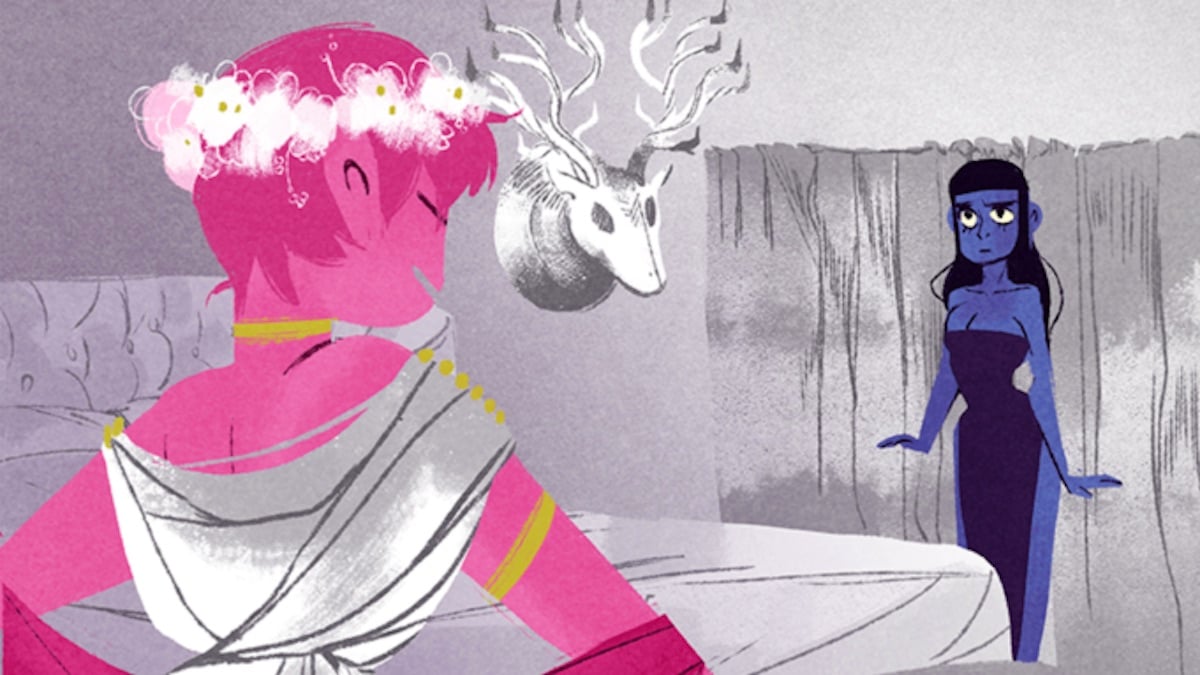 Gallagher Girl series
Being a spy is a full-time job and, of course, comes with a lot of sacrifices. So what happens when teenage girls are training to be the best spies in the world? A lot. I'd Tell You I Love You But Then I'd Have To Kill You is the first book in this series by Ally Carter and it is addicting. Cammie Morgan is the main character here, and she is skilled in everything… except for boys. What starts off as a coming-of-age book with spy stuff mixed in turned into a six-book series about the life of a spy-in-training and how deep conspiracies can run. This would make an amazing television series or movie franchise; it's a mixture of Harry Potter because of their boarding school and Charlie's Angels with younger agents. 
Were the film rights sold? Yes
According to The Hollywood Reporter, the film rights for the Gallagher Girl series were optioned by Tonik Productions in 2013. While not much was released after that, in January of 2018, Tonya Lewis Lee & Nikki Silver who are the founders and current owners of the production company revealed that Agents of Gallagher is something they're working on. The website also still has that listed as "in development." Fingers crossed that it finally gets made. 
The Mediator
Suze Simon seems like a typical cool kid. But she isn't really popular in the friend department because of the weird things that happen to her. Not to mention popularity isn't high on her list when you can see and speak to ghosts. The Mediator series is like Buffy The Vampire Slayer if Buffy had to fight ghosts instead of vamps and demons. Suze does that, plus most of the time, her objective is to get them to the afterlife. Things get pretty complicated when she moves across the country when her mom remarries and there's a good-looking ghost staying in her room. What's his story?
Were the film rights sold? Maybe
On Meg Cabot's (the author) website, she wrote that she was holding on to the film rights since it was hard to place the movie because of its mix of genres. In 2014, Julia Pistor's biography on the Kidscreen Summit website said she was producing The Mediator series. So it might get moving along, with the advent of streaming sites and genre-bending shows. The Mediator series has its dark moments, but it has mystery and romance too. Suze is also really funny and witty to her opponents. This seems like a great fit for Netflix or Hulu.
A 'Percy Jackson' re-do
OK, it's safe to say that the original movie adaptation of Percy Jackson did not go… well. It wasn't very faithful to the book and the second movie really deviated too much. It also swerved away from the prophecies in the original story. With a TV series, not only could fans get a redo, but the depth of the characters, the gods, and their demigod children could go further. Fans could also get through more of the series than just the first two books. It could also be a great way to get into the Heroes of Olympus series, which has one of the most diverse casts in literature right now. It would be an amazing win for representation to get that on-screen. 
Were the film rights sold? Yes, but it's complicated.
With this, the film rights already went into making the first two movies. But as we saw with A Series of Unfortunate Events, Netflix redid the book series for TV after it was a movie. And it was pretty successful. So it's certainly not unheard of to redo a book adaptation. Fans have hoped for this for years, and in November of 2018, Rick Riordan (the author) wrote that Disney now had the rights from Fox. He also wrote that he'd have zero say over anything they did.
However, in the last couple of months, Riordan has been more open about the fact that he's trying to get a new adaptation off the ground. On Dec. 12, 2019, Riordan tweeted a picture after meeting with Disney+. He wrote it was "Way too early to know anything," though. But when a fan asked again in March, Riordan wrote that he's actively trying to get it adapted. Time will tell! 
Lore Olympus
Another story about Greek gods and goddesses, Lore Olympus is a bit unique on this list. It's not a novel or series, but rather a comic on the app Webtoon. However, it's massively popular and tells a really fun perspective of the Hades and Persephone myth. It's set in a modern setting, but with all the gods and goddesses present. Persephone is new to Olympus since her protective mother sheltered her in the mortal realm. Hades is struck by her beauty instantly, and the rest is history… sort of. The characters jump off the page and these two are portrayed in such an intriguing way. You'll be hooked. 
Were the film rights sold? Yes
Deadline reported on Oct. 19, 2019, that the Jim Henson Company was planning on making a YA animated series of Lore Olympus, which was originally written and illustrated by Rachel Smythe. It's unclear where in production it is now, but even with the pandemic, animated series are continuing to get made. Unlike live-action material. So who knows, maybe fans will get Lore Olympus sooner than they think. The series is currently in its first season on Webtoon, with a Season 2 set to premiere in August. 
Red, White & Royal Blue
If you're looking for a queer YA novel that is addictive and has characters that literally come alive, Red, White & Royal Blue is for you. Oh, did we mention it also has the enemies-to-lovers romantic comedy trope? Yep, it does. It focuses on Alex Claremont-Diaz, the son of the first female president of the United States. He is forced to get to know his arch-nemesis, the youngest Prince of England, Henry. They are both the world's most eligible, and most thirsted-after bachelors. It's very relatable when it comes to having an epiphany about your sexuality and dealing with the aftermath. 
Were the film rights sold? Yes
Red, White & Royal Blue fans have a very promising future when it comes to a film adaptation of the book. Deadline reported last April that Amazon and Greg Berlanti's production company is behind the adaptation. Berlanti is the mastermind behind the Arrowverse and directed Love, Simon, so you know that it's going to hit this queer romance right on the head.