From Tom Hanks to George Clooney, 7 A-List Movie Stars You Forgot Were on TV Sitcoms
Some of the biggest Hollywood celebrities actually got their start on TV. Here are seven A-list stars you forgot were on sitcoms.
A-list movie stars like George Clooney and Leonardo DiCaprio are considered Hollywood royalty. But long before they joined the "it" crowd, they were struggling actors themselves. Here are seven elite movie stars that got their start on TV sitcoms.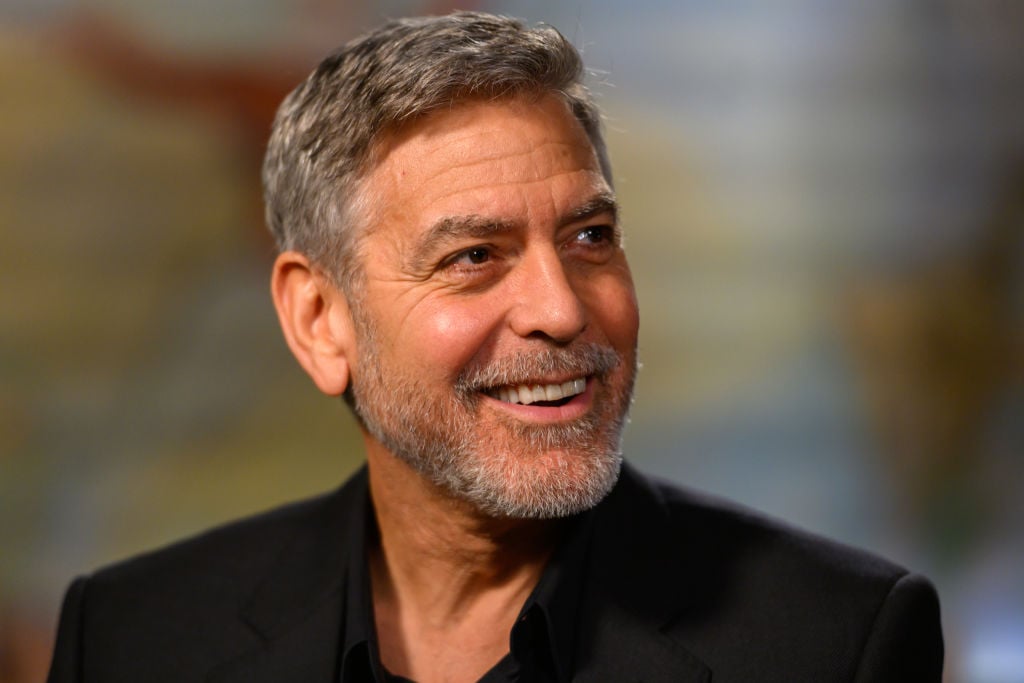 George Clooney
When it comes to the Hollywood elite, George Clooney is at the front of the pack, With films like Ocean's Eleven and Up in the Air under his belt, the Academy Award-winning actor now has the luxury of being picky about his roles. 
But back in the day, before he made it big in Hollywood, Clooney was an up-and-coming actor who was cast in a variety of small-screen projects. In 1984 he starred in a short-lived TV sitcom called E/R (not to be confused with his ABC medical drama ER). And along with appearing on episodes of The Facts of Life and The Golden Girls, Clooney also had a recurring role as Roseanne's boss, Booker Brooks on Roseanne. 
Leonardo DiCaprio
From The Wolf of Wall Street to The Revenant, Leonardo DiCaprio has starred in some of the most critically acclaimed films in the past few decades. Not to mention, his 1997 movie, Titanic went on to become one of the highest-grossing films of all time.
However, the Academy Award-winning actor got his start on a TV sitcom called Growing Pains, which also starred Kirk Cameron and Alan Thicke. He joined the cast at the age of 17, playing the role of the homeless teen, Luke Brower.
Donald Glover
Donald Glover, aka Childish Gambino, is an award-winning musician, actor, writer, and producer. For his FX series, Atlanta, Glover earned two Emmys and two Golden Globes. And for his hit single, This Is America, the rapper won four Grammy Awards.  
His movie resume includes blockbusters like Spider-Man: Homecoming, Solo: A Star Wars Story, and The Lion King. But before he became an award-winning Holywood presence, Glover was on the NBC sitcom, Community. For five seasons, he played Troy Barnes, a ditzy ex-football player who finds his best friends in community college. 
Michael J. Fox
If there's one role Michael J. Fox is known for, it's Marty McFly. As the time-traveling teen in the Back to the Future franchise, the actor became a Hollywood sensation in the '80s. He starred in numerous other hit films, including Teen Wolf and the Stuart Little series. 
But before he became a movie star, Fox had a recurring role on the NBC sitcom, Family Ties. For seven seasons, he portrayed Alex Keaton, a young Republican who is passionate about capitalism and economics.  In the clip below, Hollywood A-lister Tom Hanks makes a guest appearance on the show.
Will Smith
From Independence Day to Men in Black, Will Smith has one of the most impressive Hollywood resumes around. The award-winning rapper, actor, comedian, and producer has starred in films like Aladdin and Suicide Squad and appeared in all four Bad Boys movies with co-star Martin Lawrence. 
But before he became one of the biggest actors in the game, Smith was on the NBC sitcom, The Fresh Prince of Bel-Air. He led the series for six seasons as the hilarious teen, Will, who moves from Philadelphia to live with his aunt, uncle, and cousins in their posh Bel-Air mansion. 
Robin Williams
The late, great Robin Williams had a legendary career. He was known for his blockbuster movies, including Aladdin, Good Morning Vietnam, and Jumanji. And he won numerous accolades and earned critical acclaim for his moving performance is in films like Good Will Hunting, Patch Adams, and Mrs. Doubtfire. 
But before Williams became a movie star, he had a lead role on the Happy Days spinoff sitcom, Mork & Mindy. On the show, Williams played an alien named Mork, who lands and Earth and falls in love with his roommate Wendy (Pam Dawber). The role earned the actor his first Emmy nomination and first Golden Globe win. 
Tom Hanks
Very few actors can give consistent, award-winning performances like Tom Hanks. The six-time Acadamy Award-winning actor starred in huge films like Saving Private Ryan and Forrest Gump. But before he made it big in Hollywood, the actor was taking roles on TV.
In 1980 as a young actor, Hanks was cast in a lead role on the ABC sitcom Bosom Buddies. On the show, he played Kip Wilson, an advertising agent who, along with his roommate Henry (Peter Scolari), dressed up as a woman to live in an affordable apartment.