'Full House': 1 Musical Guest Accidentally 'Slapped' Jodie Sweetin
Things don't always go as planned on set. Actor Jodie Sweetin knows this firsthand. While filming an episode of Full House, a musical guest accidentally slapped her.
Jodie Sweetin started 'Full House' at the age of 5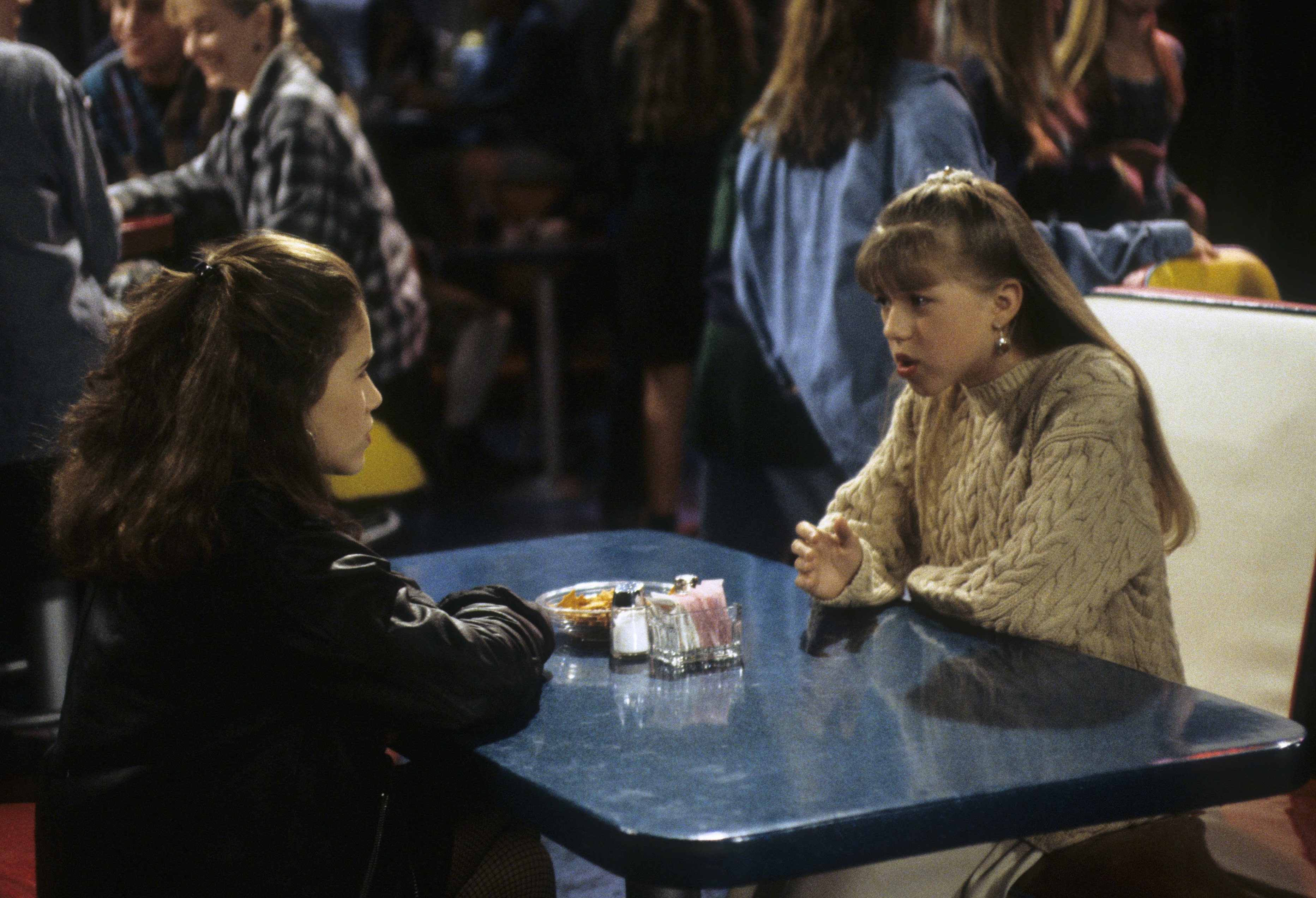 Sweetin practically grew up on Full House. Five years old when the sitcom premiered on September 22, 1987, she impressed her fellow cast members by reading all her own lines at the first table read.
She didn't audition for the role of Stephanie, the middle Tanner sibling between D.J. (Candace Cameron Bure) and Michelle (Mary-Kate and Ashley Olsen). As the actor told HuffPost in 2012, she'd appeared on an episode of Valerie as the next-door neighbor's niece. Full House was being developed at the same time and the people behind the series liked Sweetin for the part so they cast her. 
Little Richard 'accidentally slapped' Jodie Sweetin during a performance
During the same interview, Sweetin recalled a particular incident on set. Little Richard came on the show as a musical guest. While shooting a scene the "Long Tall Sally" singer accidentally hit Sweetin in the face. 
"I remember Little Richard was on and accidentally slapped me," she said with a laugh. "I was standing next to him and we were doing this scene where he was playing the piano and he did a big finish with his hands and it was just like, 'Boom.'"
"He felt so bad," Sweetin added, noting that the experience put her in a very exclusive club. "I'm on a fairly short list of people who can say they've been slapped by Little Richard."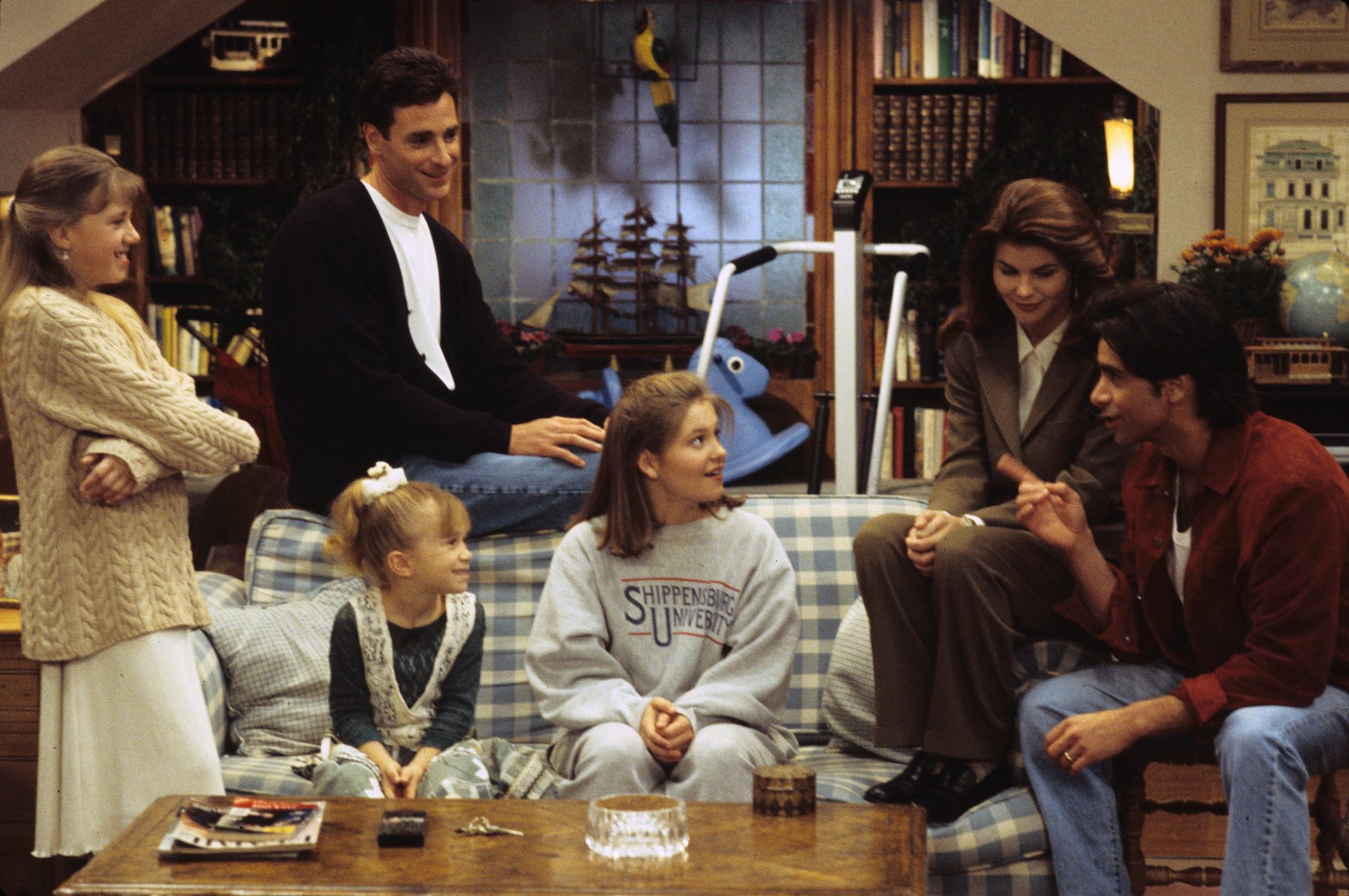 Little Richard, who died in May 2020 at the age of 87, appeared on Full House Season 7 Episode 23: "Too Little Richard Too Late." Originally airing in May 1994, he performed at a concert to save Michelle's art program from getting cut. A surprise to the Tanner family, no one knew Michelle's friend, Denise, was referring to the rock 'n' roll icon when she said her "Uncle Richard" could sing a few songs. 
Little Richard isn't the only celebrity to have appeared on Full House. The Beach Boys showed up in multiple episodes, peforming with Uncle Jesse (John Stamos) on drums. Frankie Valli also made an appearance. So did Cameron Bure's real-life brother, Growing Pains actor Kirk Cameron, and Family Matter's Steve Urkel (Jaleel White). 
Jodie Sweetin reprised her role as Stephanie Tanner on 'Fuller House'
Full House ended in 1995 when Sweetin was 13. Thanks to the show's popularity and place in pop culture history, the sitcom was revived in 2016.
Enter Fuller House. Most of the original cast members — save for the Olsen twins — reprised their roles. Sweetin played a grown-up version of her dance-loving character. A success, the Netflix reboot ran for five seasons before ending in 2020. 
Watch Full House on Hulu with a premium subscription. Stream Fuller House on Netflix.