Which Rides Did the 'Full House' Cast Members Go on in the Walt Disney World Episodes?
Nothing's more magical than one of TV's happiest families visiting the "happiest place on earth." For two episodes of Full House, titled "The House Meets the Mouse," the Tanner family traveled from their San Francisco home to Disney World.
During this vacation, cast members visited several rides throughout the theme parks, including those in Hollywood Studios, EPCOT, and Magic Kingdom.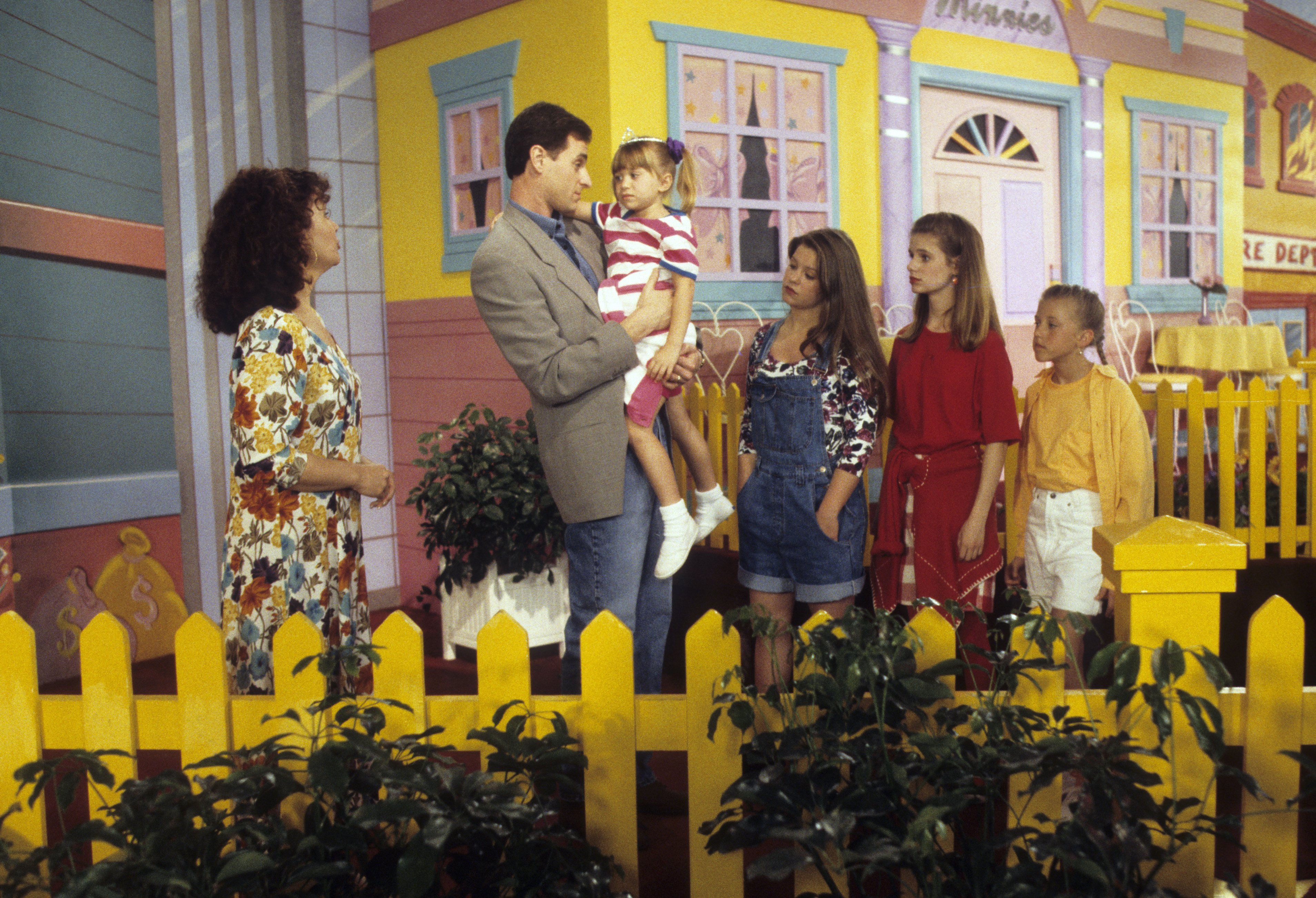 Which Disney World rides did the 'Full House' cast go on?
After riding the Prince Charming Regal Carousel too many times, the older Tanner sisters wanted to ride Splash Mountain. Because Michelle was the princess for the day, however, this was her top pick from Magic Kingdom.
Splash Mountain in Frontierland
This was the ride that Stephanie Tanner wanted to go on, even though Michelle was against it, at first. As one of the thrill rides in Frontierland, the Tanner family paid a visit to Splash Mountain in Magic Kingdom. This is one of the many "mountains" of the theme park, along with Space Mountain and Big Thunder Mountain.
Indiana Jones Epic Stunt Spectacular in Hollywood Studios
It used to be Disney-MGM Studios, complete with The Chinese Theatre as the centerpiece. For this episode, the Tanners visited this theme park now referred to as Hollywood Studios, even stopping by the Indiana Jones Epic Stunt Spectacular.
It was in this live show that DJ envisioned Steve — again. Well, as DJ said, Indiana Jones was so brave and handsome just like her boyfriend back in San Francisco. It was only natural for her to jump out of her seat when she thought that Steve was hurt.
RELATED: Steve From 'Full House' and 'Fuller House' Was Actually the Original Voice of Aladdin in Disney's Animated Movie
Dumbo the Flying Elephant in Fantasyland
As one of Disney's most iconic rides, it was only fitting that some of the Full House cast members hopped on Dumbo. Kimmy Gibbler even had the opportunity to air out some of her shoes. This wasn't great for Aunt Becky and Uncle Jesse, who were riding in the elephant behind her.
RELATED: From 'Full House' to 'Modern Family' Here Are a Few Series' With Disney World and Disneyland-Related Episodes
The characters stayed at the Grand Floridian Resort & Spa
When the Tanner's flew to Orlando, they stayed at a Disney Resort Hotel — the Grand Floridian Resort & Spa. This is the same hotel that Steve checked in to after missing DJ so much that she appeared in his side dish.
It's also the location where Uncle Jesse serenaded Rebecca after their fight. There were a few other Disney-related filming locations for these episodes. When Danny tried to propose to Vicky the first time, the couple danced at the Germany pavilion in EPCOT.
When he tried a second time, the two were eating at EPCOT's Coral Reef Restaurant. His third time asking, Danny Tanner and his family are standing in front of Cinderella's castle for Uncle Jesse's performance.