'Full House': Elizabeth Olsen Is Secretly Tied to Michelle Tanner
One of the most popular characters on Full House — which ran from 1987 to 1995 — was youngest daughter Michelle Tanner (Mary-Kate and Ashley Olsen). The Olsen twins were infants when they landed the role and charmed viewers. Their younger sister, actor Elizabeth Olsen, wasn't even born when Full House started. But she does have a connection to Michelle.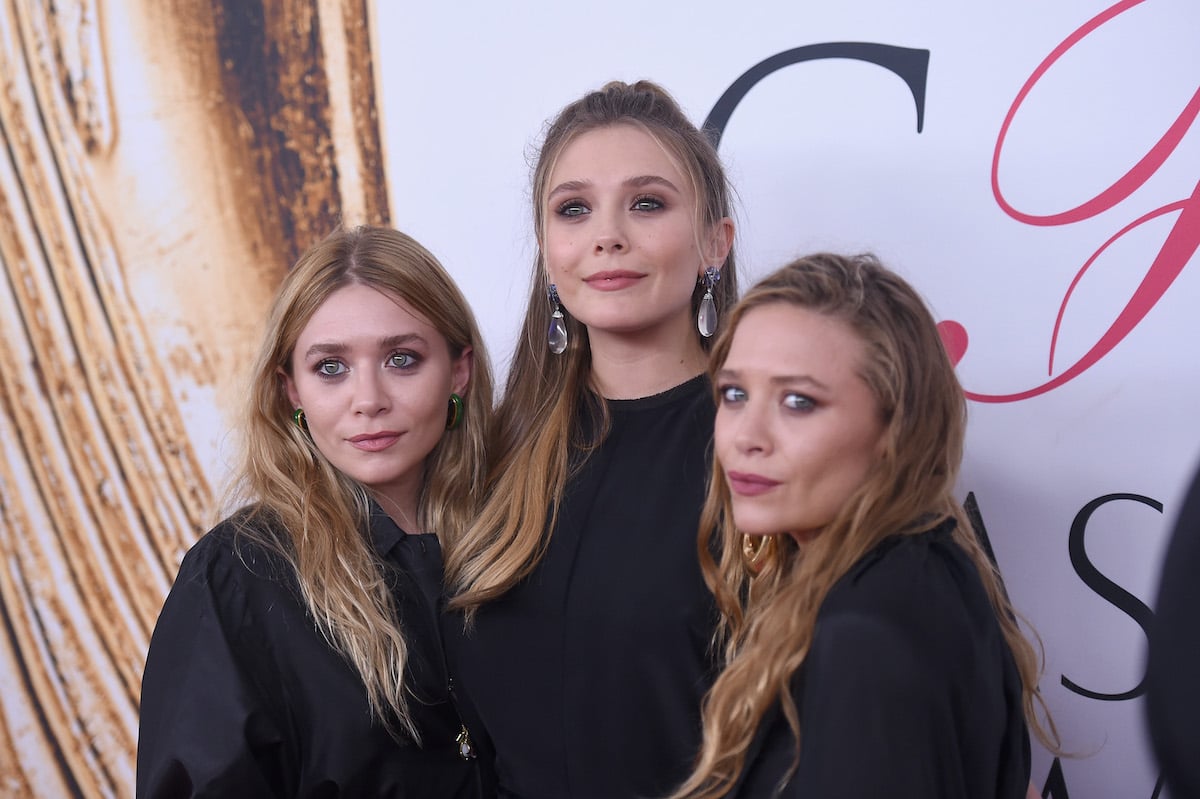 Mary-Kate Olsen and Ashley Olsen starred on 'Full House'
In Full House season 1, Michelle was rarely the focus. More often than not, the character would do something cute to elevate the comedic tension of a scene. Child labor laws made it necessary for the show to cast twins in the role. But those first few scenes thankfully don't rely too much on Michelle to drive the story. That changed a ton in the series' second half.
The Olsen twins became a much more integral part of the show as they got older. Michelle became a key part of the show's appeal. The series finale — which features a brief appearance by Elizabeth Olsen — even hinges on Michelle's story. And to this day, the Full House cast — including the Olsens' on-screen father, Bob Saget — holds the actors in high esteem.
RELATED: Here Are the Episodes of 'Full House' Which Feature Both Olsen Twins on Screen at the Same Time
But their sister, Marvel star Elizabeth Olsen, has a connection
Of course, Elizabeth Olsen doesn't play Michelle in the Full House series finale. But she does have a connection to the character that made her sisters famous. During the course of its run, the show reveals Michelle's full name is actually Michelle Elizabeth Tanner, Collider reported. 
Perhaps it is a coincidence that Michelle's middle name is the same as the Olsen twins' real-life sister. But it's highly unlikely. Knowing how close-knit the cast and crew were, it's plausible the writers saw fit to pay subtle tribute to Mary-Kate Olsen and Ashley Olsen's little sister.
After all, Elizabeth has talked about how her earliest memories are of the Full House set. So rather than give Michelle an arbitrary middle name, this approach allows their sister — a future actor in her own right — to be a part of the show in some small way, even if fans don't realize it.
RELATED: Have Mercy! The Best 'Full House' Catchphrases, Ranked
'Fuller House' based Michelle's career after the Olsen twins
When Fuller House came around, fans were buzzing about whether Michelle would appear. Ultimately, the Olsen twins opted out of reprising the role throughout its five-season run on Netflix. And despite early efforts to get Elizabeth Olsen to take over her sisters' role, Michelle never returned to the Tanner household.
But Fuller House did make several references to the youngest Tanner daughter. Many of these pointedly highlighted Michelle's absence. But the team behind the Full House sequel series did include a nod to the Olsen twins. According to Fuller House, Michelle grew up to be a fashion designer, just like the actors who played her.