'Full House': Did Kimmy Gibbler Have a Brother?
Kimmy Gibbler is an honorary member of the Tanner Family, but she also has a family of her own, as seen during the Netflix original series, Fuller House. Here's what we know about this character and her brother, Gibby.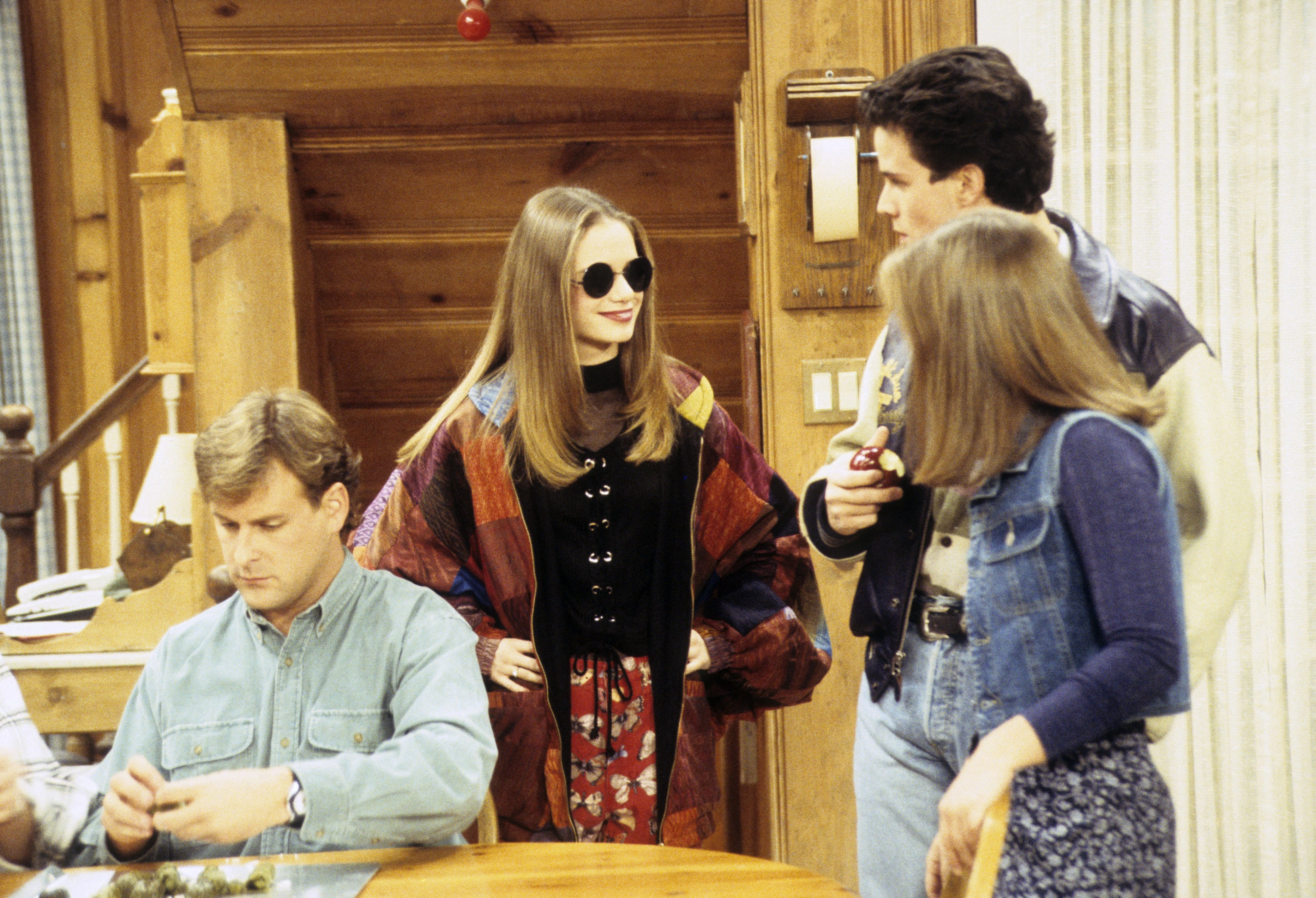 Kimmy Gibbler is a character from 'Full House' and 'Fuller House'
This character loves colorful socks, crazy hairstyles, and spending time with her best friend and next-door neighbor, DJ Tanner. Throughout Full House, Kimmy Gibbler appeared in the Tanner house, even sometimes babysitting DJ's younger siblings, Stephanie and Michelle, and her cousins, Nicky and Alex. 
As she shared during Fuller House, Kimmy Gibbler felt like part of the Tanner family, especially because her family life wasn't always perfect. She mentions her siblings sporadically, especially during the original sitcom. 
Does Kimmy Gibbler have any siblings?
During the original sitcom, Full House, Kimmy was the only Gibbler who visited the Tanner house. She does mention that she has two or three sisters, in addition to at least two brothers. 
During the episode titled "Wild Thing," Kimmy Gibbler talked about her older brother, Garth, who had the colorful car named "Wild Thing." This could be the same brother who worked at a tattoo shop and lent Kimmy his earring gun in the episode titled "I'm Not DJ." 
However, that brother could also have been Jimmy, the handsome, sandwich-loving Gibbler who married Stephanie Tanner during the Netflix spinoff, Fuller House.
Why did Kimmy Gibbler never mention Jimmy Gibbler?
Fans learned about Kimmy's brother, Garth, but not about the Fuller House character, Jimmy. Actor Adam Hagenbuch shared his theory about why Kimmy never mentioned Jimmy during an interview with Talk Nerdy With Us. 
"She talks about Garth, which is her older brother, who has the Chevy Caprice," Hagenbuch said. "The one with zebra prints inside. It's orange and green. It's called Wild Thing. We never see Garth, but we see his fantastic car. In the first episode, she says that she has two or three sisters that we also never see. Kimmy is not exactly a trustworthy person about her family, at least as a kid," 
"I feel like she doesn't want to bring them up often," he continued. "Which kind of justifies why she comes over all the time. She has all these siblings, and they overwhelm her or she just doesn't want to think about them, and she'd rather be hanging out with two girls that are exactly her age over at this fantastic house full of wonderful people that always really do a great job of celebrating the holidays."
Most episodes of Full House are available for streaming on Hulu. All five seasons of the Netflix original spinoff series, Fuller House, are available on the streaming platform, Netflix.