'Full House' Star Jodie Sweetin Was Thrown to the Ground by Police at a Pro-Choice Rally
Full House actor Jodie Sweetin has been outspoken about various social causes, including the Black Lives Matter movement and the Supreme Court's overturning of Roe v. Wade. While protesting the Court's decision in Dobbs v. Jackson Women's Health Organization, Sweetin was shoved to the ground by an LAPD officer in a clip that went viral on social media.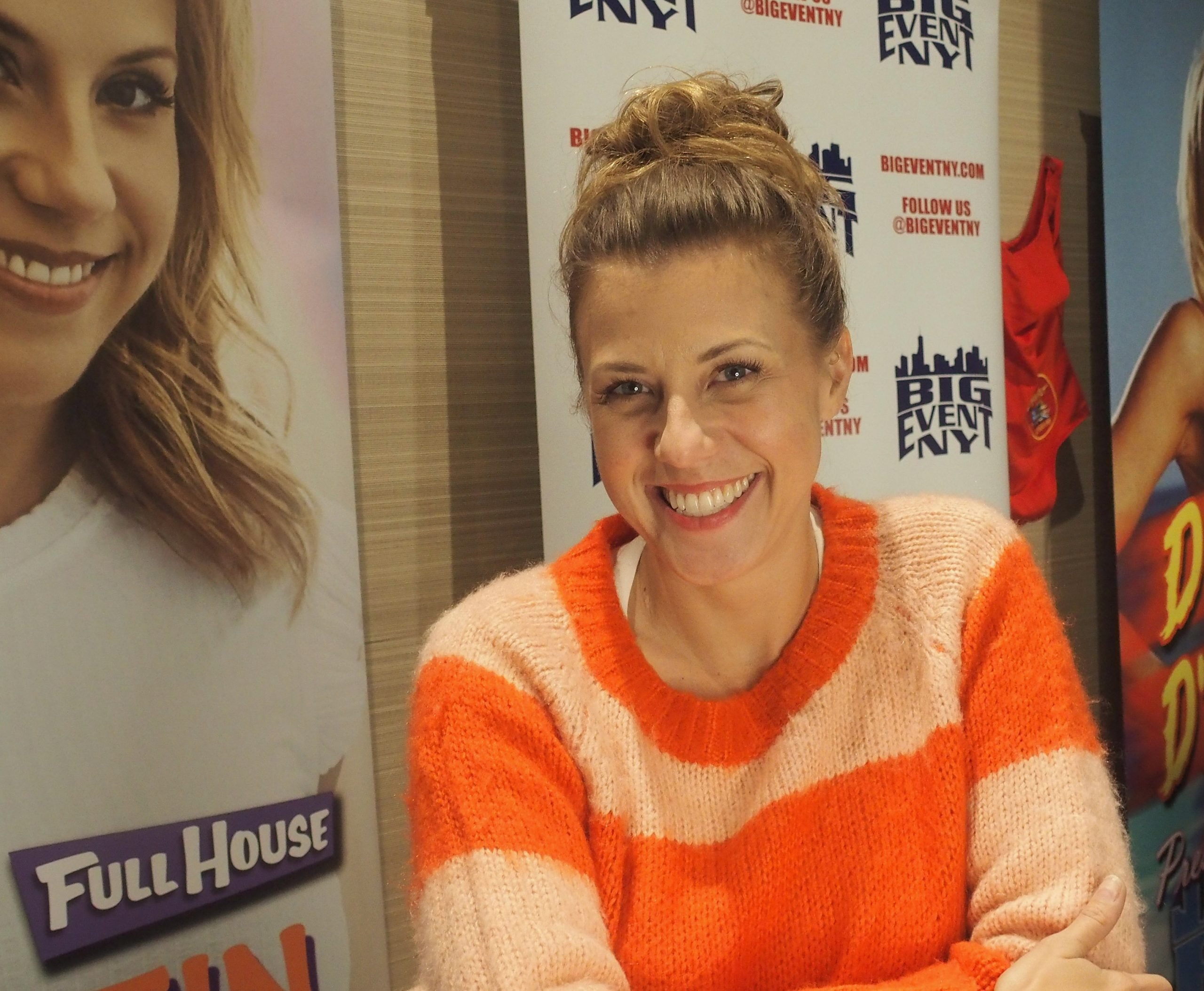 Jodie Sweetin protested for abortion rights
Sweetin has used her voice before to speak out against injustices in the United States committed during the Trump Administration.
In June 2022, she took to the streets of Los Angeles to protest the Supreme Court's decision in Dobbs v. Jackson Women's Health Organization. While protesting with other people, Sweetin came face-to-face with a wall of LAPD officers.
"I couldn't eat that day," Sweetin told Access Hollywood. "I was shaking. I was upset. I was terrified. I have two daughters who are 14 and 12 who I know that this greatly affects, and I know that as safe as I am here in California with my choices, that there are hundreds of millions of women across the country that are not, and their lives will be forever changed."
LAPD shoved Sweetin to the ground
Sweetin went on to describe just what happened in the moments leading up to her being thrown to the ground by an LAPD officer.
"One of the officers grabbed the handle of my backpack and threw me from behind as we were walking by, and that was it," she said. "And I picked myself back up and dusted myself off, and we marched for another four or five hours in the streets of downtown."
"We were out there, we were passionate about using our First Amendment right to protest and to speak our voice and to speak up for our rights, and we were being calm and as peaceful as possible, and, you know, things happen," she said with a shrug.
"But at the end of the day, I just keep saying I don't want to make this about me and I want to keep bringing it back to, you know, if people are bothered by what they saw, I hope that they reach out and they start doing some work in their communities for police violence," she continued. "So if that bothered you, let me tell you, I've seen a lot worse. So if I can bring attention to that, then that's the whole point."
She's an outspoken activist
Many remember Sweetin for her role as Stephanie Tanner on Full House and the Netflix sequel series Fuller House. But she emphasized that despite being a public person, she wanted to shine the spotlight on things that are bigger and more important than her.
"Having been out there for the last several years, people who are really active in the protest community can tell you that's really tame compared to what we see out there," she said of her encounter with LAPD. "I mean, I've seen people run over by cars, I've seen people beaten really severely by all different kinds of people. So being out there, you know what the risk is, but for me, I know that if I have a platform and can raise the awareness about what's going on in the world, then I feel it's my obligation to do so."
RELATED: 'Full House': Jodie Sweetin Once Said She Felt Like She Had to Act Like a 'Miniature Adult' on Set and That Her 'Needs Came Second'