'Funny Girl' Revival Cast and What Movies You've Seen Them in Before
Beanie Feldstein is the new Fanny Brice. And now, she has her Nicky Arnstein. The Funny Girl revival cast has new members to boast. Jane Lynch, Ramin Karimloo, and Jared Grimes will be joining Feldstein when the musical opens on Broadway. Fans now have their first look at Feldstein as Fanny, the role made famous by Barbra Streisand. And we've got everything you need to know about where you've seen the other Funny Girl revival cast members before.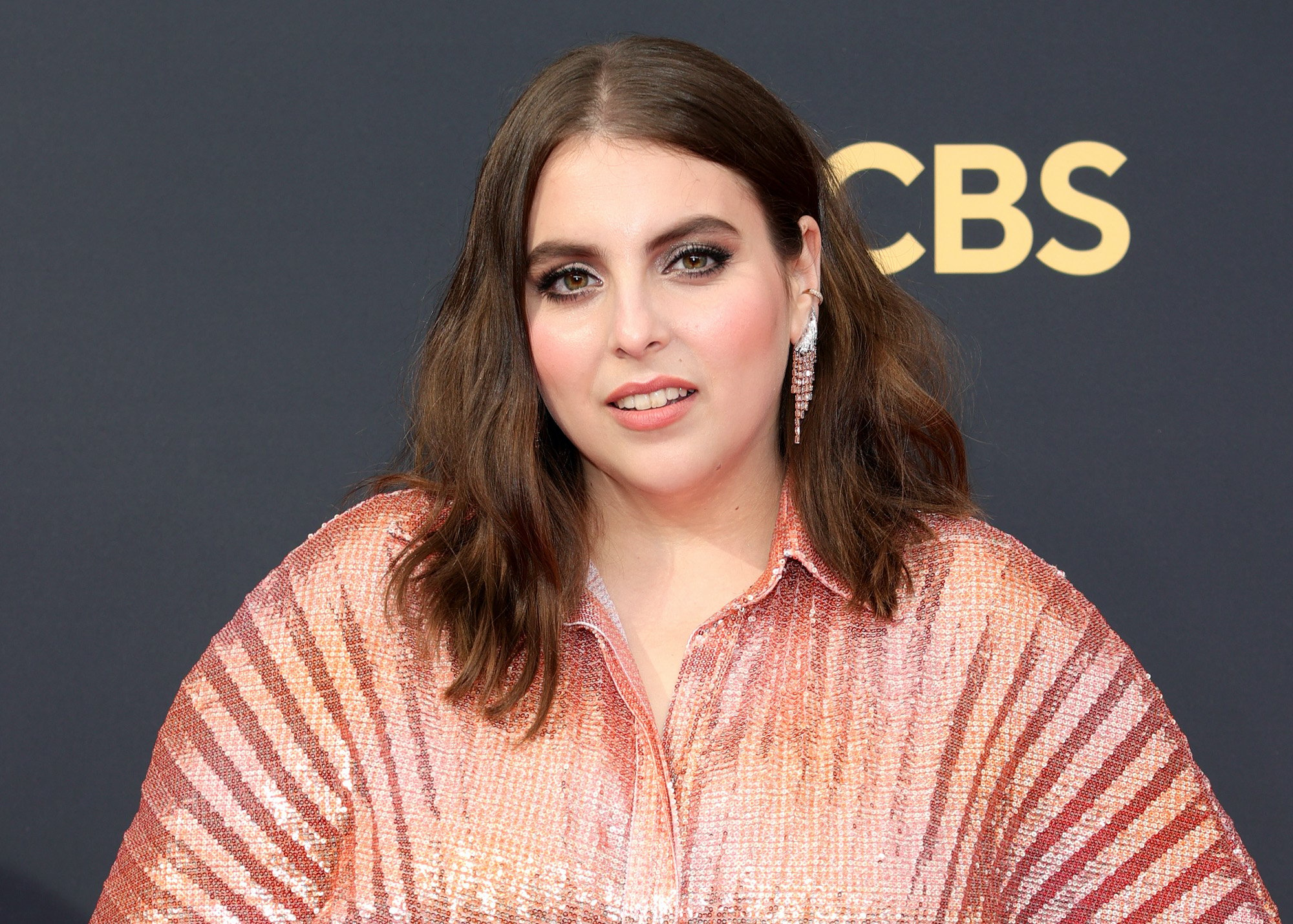 Beanie Feldstein and the 'Funny Girl' revival cast
Feldstein is taking on her first lead role in a Broadway show in the highly anticipated revival. Director Michael Mayer (Spring Awakening) told Entertainment Weekly he thinks the Impeachment: American Crime Story star will be a "fabulous" Fanny. He said:
"Beanie Feldstein, Beanie Feldstein, what a beautiful, beautiful name! And what a fabulous Fanny Brice she will be: she's delightfully funny, warm, intelligent, a charming singer and dancer, and truly a 'bagel on a plate full of onion rolls!' I'm beyond excited to collaborate with Beanie as we bring this iconic musical back to Broadway where it belongs."
Streisand played Fanny in the original Broadway cast of Funny Girl and in the film adaptation. Feldstein will be the first actor to play Fanny on Broadway since the 1964 production. Joining her will be Lynch as Fanny's mother, Mrs. Rosie Brice. Karimloo will play Arnstein. And Grimes will play Eddie Ryan. No other cast members have been announced just yet. But Harvey Fierstein is revising the book, Ayodele Casel is choreographing, and David Zinn is leading scenic design.
RELATED: 'West Side Story': Rita Moreno Reveals Steven Spielberg 'Completely' Changed 'America'
Where you've seen the 'Funny Girl' revival cast before
Feldstein's career took off after her Broadway debut in the Hello, Dolly! revival. She co-starred alongside Bette Midler in the Tony-winning musical. Since then, Feldstein has starred in Lady Bird, Olivia Wilde's Booksmart alongside Kaitlyn Dever, How to Build a Girl, and various TV shows. She's also in the upcoming film The Humans, out Nov. 24.
You know Lynch from Glee and The Marvelous Mrs. Maisel. While most of her credits are in TV, Lynch is no stranger to the big screen. The Emmy winner has appeared in movies like Mascots, The Late Bloomer, After the Reality, and more. She told Deadline Funny Girl has a special place in her heart. She said:
"I grew up to the Broadway cast album of Funny Girl. My mother and I knew every breath of that record and would sing it together at the top of our lungs. I am thrilled beyond words to be playing Fanny's mother on Broadway. And somewhere in Heaven my Mom is asking, 'Who taught her everything she knows?'"
Karimloo and Grimes are names you might not recognize, but you've likely seen their work before. Karimloo has a reputation for being one of the best Phantom of the Opera Phantom actors. He played the masked titular character alongside Sierra Boggess in the The Phantom of the Opera at the Royal Albert Hall. The production was filmed live and distributed to celebrate the famed Andrew Lloyd Webber musical's 25th anniversary. Funnily enough, he made the smallest cameo in the 2004 Phantom of the Opera movie as Christine's father. He also starred in the Phantom of the Opera musical sequel, Love Never Dies, in London's West End alongside Boggess.
Karimloo played Enjolras in the Les Misérables in Concert: The 25th Anniversary production, which was also filmed. He later starred as Jean Valjean in the 2014 Broadway revival of Les Misérables. He's starring in the upcoming movie musical Tomorrow Morning alongside Les Misérables actor Samantha Barks. Other future movies include Bound and Cleveland., starring Amber Tamblyn.
As for Grimes, he's a seasoned Broadway actor as well. He most recently appeared in the Tony-winning revival of A Soldier's Play. And he acted in movies like First Born and Swing Kids. You may recognize Grimes as Adrian from Manifest.
The Funny Girl revival opens April 24, 2022, at the August Wilson Theatre in New York City. Previews begin March 26.