'Futurama': John DiMaggio Breaks Silence Over Contract Negotiations
'Futurama' star John DiMaggio speaks out about his contract negotiations and his future as voicing Bender in the Hulu revival.
Futurama star John DiMaggio is generating a lot of attention. After Hulu announced plans for an upcoming revival, DiMaggio's name was missing from the list of returning actors. Contract negotiations between the actor and producers are currently at a standstill. DiMaggio recently gave an update about the situation.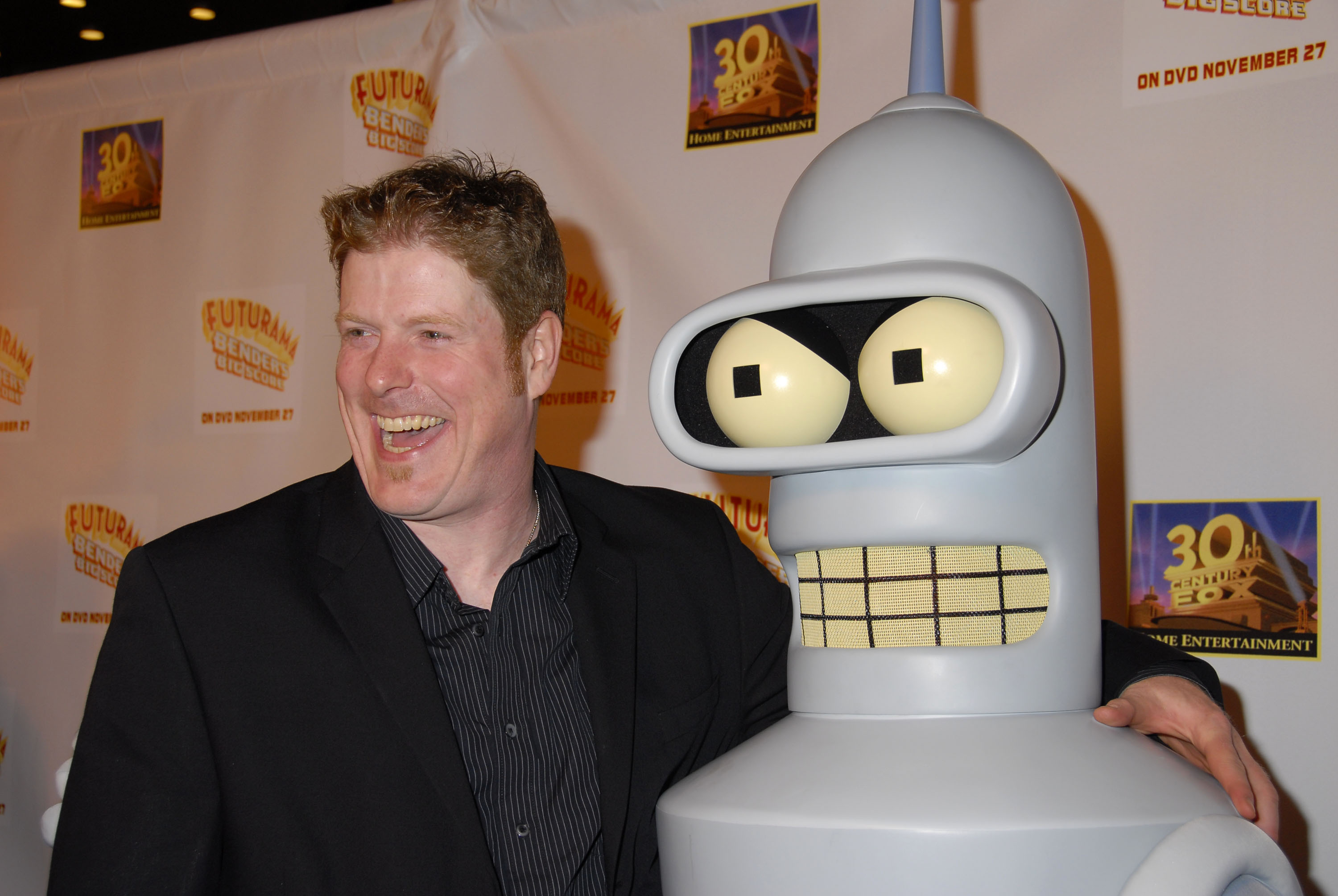 'Futurama' star John DiMaggio says self-respect is why he hasn't signed on for the revival
Ever since Futurama's 1999 premiere, DiMaggio has voiced Bender the robot. The actor might be stepping down from the role due to failed contract negotiations. According to Entertainment Weekly, DiMaggio rejected what he considered a lowball offer. DiMaggio was offered the same amount of money as his co-stars Billy West and Katey Sagal.
DiMaggio has been quiet on the issue but took to Twitter to explain his side of the story. He starts off his statement by saying, "I don't think that only I deserve to be paid more. I think the entire cast does." DiMaggio explains how negotiations work before revealing that his situation is "about self-respect. And honestly, being tired of an industry that's become far too corporate and takes advantage of artist's time & talent."
The actor is hopeful something can be worked out
It's hard to imagine Futurama without DiMaggio voicing everyone's favorite mischievous, beer-loving robot. However, that may be the case with negotiations currently at a standstill. Although producers are still hopeful DiMaggio will come back, they're preparing for a backup plan.
Bender is an integral part of the series and part of the revival. However, there might be another actor voicing the role. Producers are considering recasting Bender if DiMaggio doesn't return. While things aren't looking good for DiMaggio's return, the actor says he's "still hoping for the best."
Fan support John DiMaggio's decision
After news broke of DiMaggio not returning for the Futurama revival, fans immediately threatened to boycott the show. Support for DiMaggio has increased after his latest update. On his Twitter page, fans praised the actor for his decision.
"100% with you, John. Fighting for the entire cast, we appreciate it," wrote one fan. "Artists deserve to be paid for their work! Setting this precedent is so important for so many other artists and voice actors, and I'm glad people are taking notice. Bender wouldn't settle for less than he was worth, and neither should you," another user replied.
Whether DiMaggio returns are not, it'll be interesting to see how the producers handle #bendergate for the revival.