'Futurama': What Is John DiMaggio's Net Worth?
Futurama star John DiMaggio knows how to create a stir like his character Bender. DiMaggio's been in the news because of the contract negotiations for the Hulu revival. Now that a deal's been reached, fans can rejoice to hear the actor voicing Bender. As fans await the anticipated reboot, let's take a look at DiMaggio's career and net worth.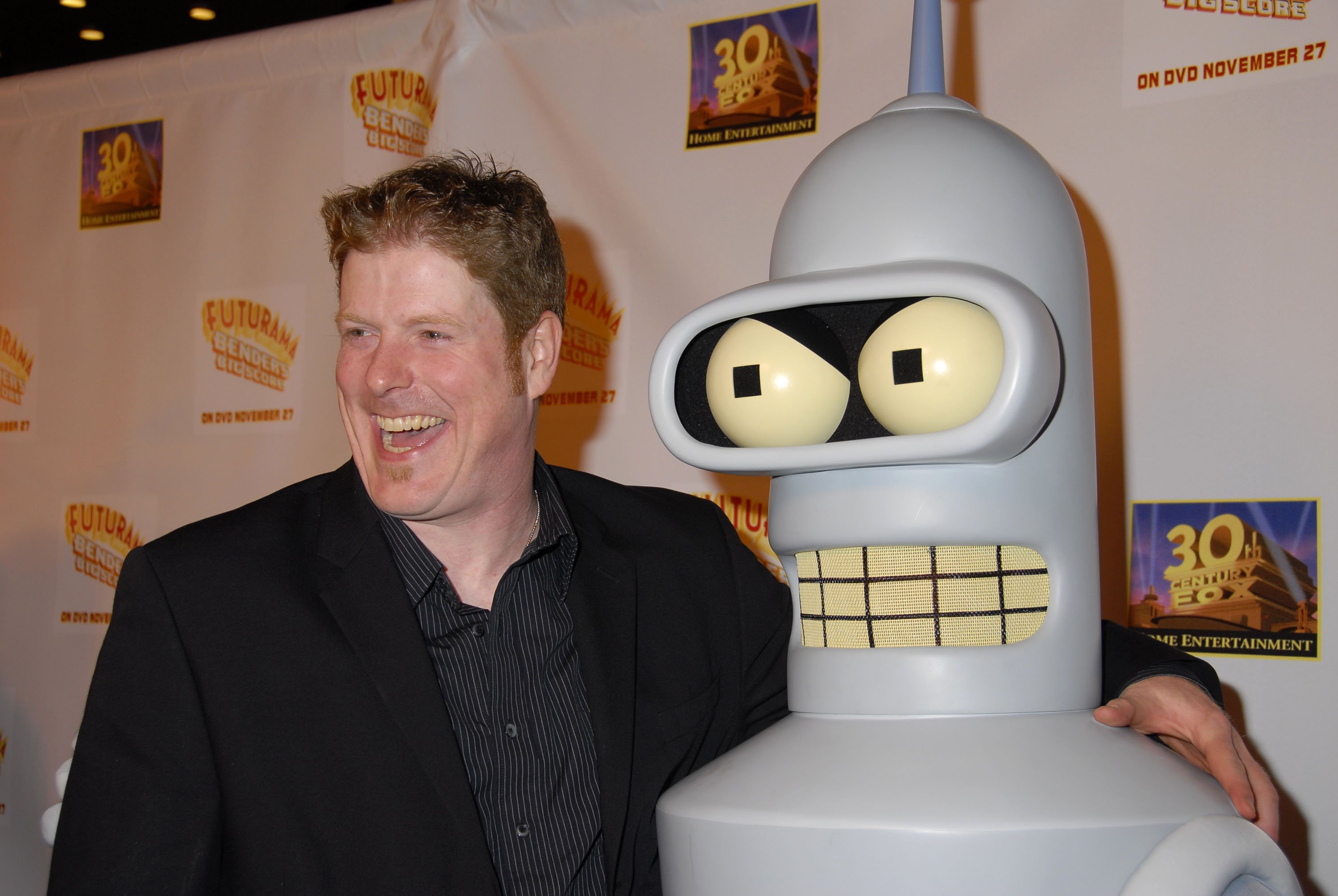 'Futurama' star John DiMaggio's career and net worth
DiMaggio is famous for his voiceover work which began in 1994. Early in his career, he worked on animated series like Johnny Bravo and The Powerpuff Girls. In 1999, he landed the role that would make him famous, Bender on Futurama.
Aside from Bender, DiMaggio's other famous voiceover roles include King Zog on Disenchantment and Brother Blood on Teen Titans Go! DiMaggio has also lent his voice to several big-screen films like Bee Movie, Wreck-It Ralph, and Zootopia. With 28 years in showbiz, DiMaggio's earned a nice nest egg. According to Celebrity Net Worth, the actor is reportedly worth $10 million.
RELATED: 'Futurama': John DiMaggio Breaks Silence Over Contract Negotiations
Contract negotiations almost kept him from 'Futurama' revival
When Hulu announced plans for a Futurama revival, all the original cast members, except DiMaggio, signed on. DiMaggio's future as Bender was up in the air after he failed contract negotiations. While the show was ready to recast the role, fans disapproved of the decision. Nobody except DiMaggio could voice the scheming, beer-guzzling robot.
As fans rallied around DiMaggio, the actor revealed the reason for the holdout. In a Twitter post, he said his decision was based on "self-respect" and standing up to an industry that takes advantage of an artist's work.
He will return for the Hulu revival
There's good news for Futurama fans, DiMaggio will return to voice Bender in the upcoming revival. Although no details of their agreement have been revealed, news of DiMaggio's return is a joyous occasion. The actor took to Instagram to post a heartfelt message thanking fans for their support and expressing his excitement working with his Futurama family.
RELATED: 'Futurama': Money Issues May Keep John DiMaggio out of Revival
It'll be a while before fans see new series episodes, slated to premiere in 2023. Old episodes can be seen on Adult Swim and FXX and streamed on Hulu until then.