'Futurama': Money Issues May Keep John DiMaggio out of Revival
'Futurama' star John DiMaggio's status with the revival remains up in the air as his contract negotiations come to a standstill.
Could Futurama return without John DiMaggio? That's the question fans want to know as they await word on the actor's status with the show. The sci-fi animated comedy has been picked up for another season by Hulu. Read on to learn more about why DiMaggio may not return.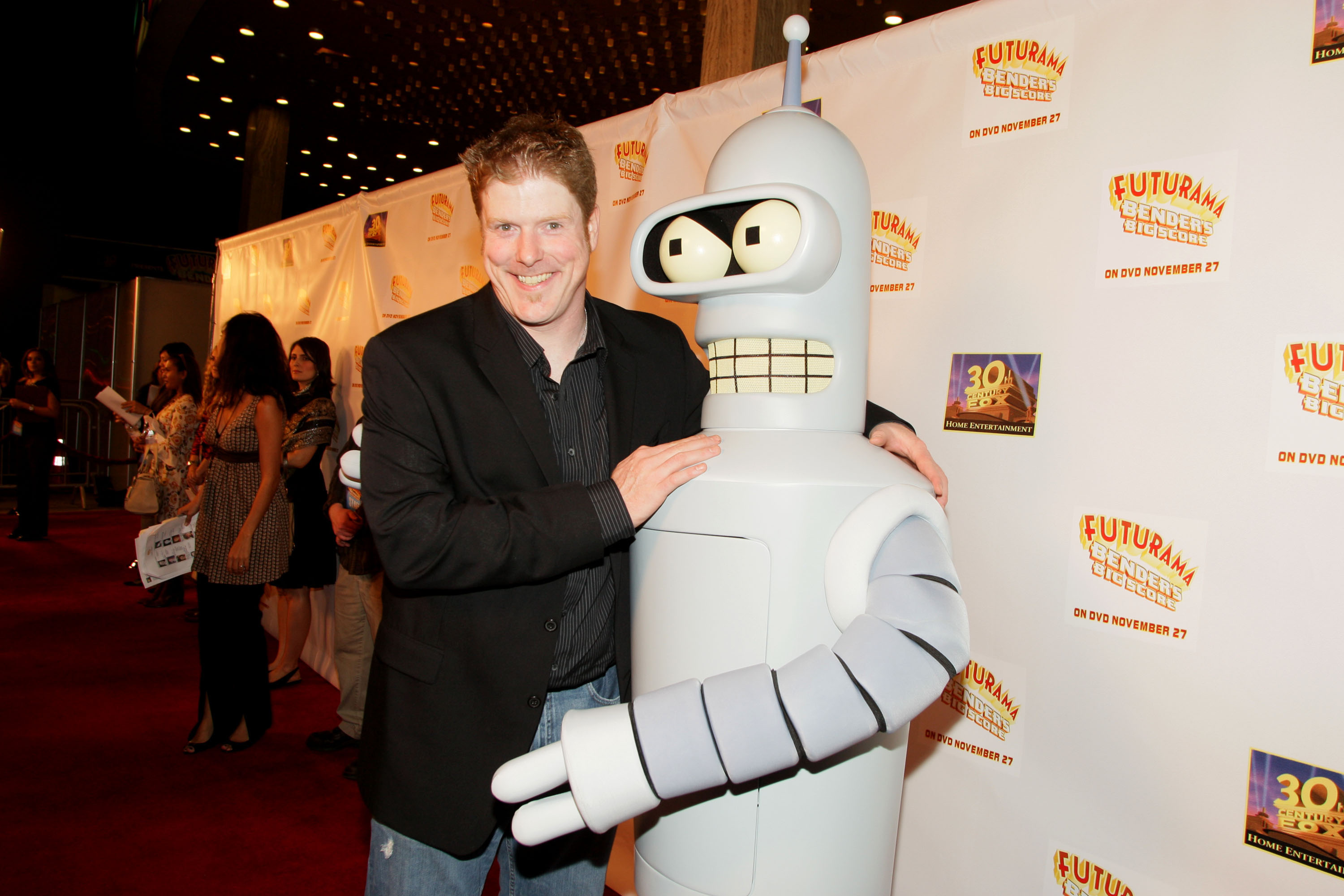 'Futurama' star John DiMaggio is holding out for more money
The Hulu revival will see Billy West returning as Philip J. Fry and Katey Sagal as Leela. Lauren Tom will also reprise her role as Amy Wong, and Phil LaMarr will voice Hermes. Tress MacNeille, David Herman, and Maurice LaMarche round out the rest of the original cast members returning.
Yet, DiMaggio is the only Futurama actor whose status is up in the air. The actor voices Bender the robot, one of the show's most popular characters. According to Entertainment Weekly, money is why DiMaggio hasn't signed on for the revival.
DiMaggio was offered the same amount of money as his co-stars West and Sagal. But DiMaggio rejected the offer because he considered it lowball. Currently, contract negotiations between both sides are at a standstill.
The show may recast the role of Bender
With DiMaggio's Futurama return looking unlikely, there's the question of what happens to Bender. The foul-mouthed, beer-guzzling robot is a significant part of the series. It's hard to imagine the revival without the humorous but naughty character.
The producers will keep Bender on the show regardless of whether DiMaggio returns. While producers are hopeful they can work out a deal with DiMaggio, they are considering recasting as a backup plan.
Fans weigh in on 'Futurama' revival without John DiMaggio
As news of DiMaggio's unlikely return made the rounds, Futurama fans weighed in on the situation. Most fans support DiMaggio and are threatening to boycott the show if he doesn't return. However, a few will watch the series without the actor.
On Reddit, fans shared their opinion on what's become known as Bendergate. "I really do hope he can come back, but regardless I'm still excited for some new episodes," wrote one user. "I will watch the revival without DiMaggio as Bender," another commenter chimed in.
DiMaggio returning as Bender seems unlikely, with the show reportedly starting production later this month. Whether a deal can be worked out with DiMaggio remains to be seen. But the revival is already sparking a lot of interest, and fans are excited about newer episodes.