'Futurama' Revival Coming to Hulu With Scheduled 2023 Premiere
The sci-fi animated comedy 'Futurama' is coming back, Hulu has placed an order for 20 episodes, set to premiere in 2023.
Futurama has found another home on Hulu. The sci-fi animated comedy about delivery guy Philip J. Fry (Billy West) and pals is getting a revival. The show's previous homes include the Fox Network and later Comedy Central. Read on to learn more details about the Futurama Hulu reboot.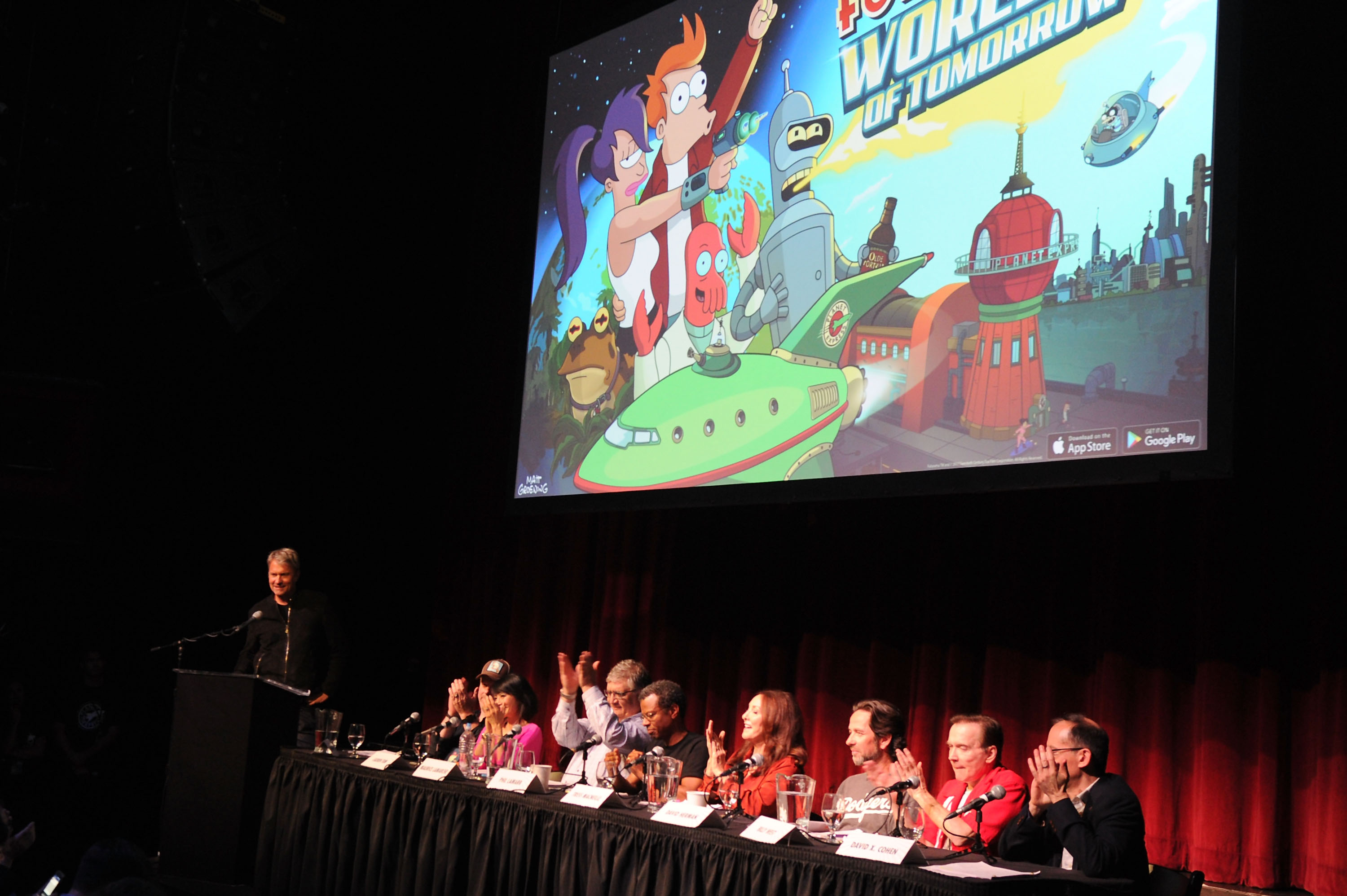 'Futurama' revival is set to premiere sometime in 2023
Fans will be seeing a lot more of their beloved Planet Express crew when Futurama makes its way to Hulu. According to Variety, the streaming service has ordered 20 episodes and has penciled in a premiere date set for 2023. The popular animated series initially ran on Fox from March 1999 to August 2003.
After its cancellation, Adult Swim began airing reruns, which sparked renewed interest. In March 2008, the show got another revival thanks to Comedy Central. The series ran for three more seasons before being canceled in September 2013.
Which 'Futurama' cast members are returning for the Hulu revival?
Futurama follows the adventures of Fry, Leela (Katey Sagal), Bender (John DiMaggio), and other characters in and out of the Planet Express office. West, Sagal, Lauren Tom, Tress MacNeille, Phil LaMarr, David Herman, and Maurice LaMarche will be reprising their roles for the revival. However, there's one cast member who may not return.
DiMaggio, who voices the mischievous, beer-guzzling robot Bender, currently isn't signed onto the Futurama Hulu reboot. While producers are still trying to work out a deal with DiMaggio, the role of Bender may be recast. DiMaggio has remained quiet on the situation, but his Twitter is filled with retweets of the fans' support of him returning as Bender.
Fan reaction to the revival
New of Futurama's revival on Hulu quickly made the rounds. On Reddit, loyal fans expressed their happiness on the show's return. "Good news, everyone!" wrote one user. "I've never been so happy to hear of a show making more episodes. I've learned to really love a few shows and none as much as Futurama," another commenter chimed in.
While a majority of fans are excited, there are a few skeptical about the revival. "I don't understand the excitement. The show ended perfectly. Futurama has such a great legacy there's really no need to tarnish it with more seasons a la The Simpsons," one fan wrote.
Fans will be able to judge Futurama's revival when new episodes began airing on Hulu in 2023. Until then, they can catch up on past Futurama episodes on Adult Swim and FXX and streaming services like Hulu and Amazon Prime.