Future and Lori Harvey Fuel Breakup Rumors After Reportedly Purging One Another From Their Social Media Pages
Future and Lori Harvey have been one of the most-talked-about couples of the year.
Though their fling garnered lots of side-eye in the beginning, due to Future's reputation as a ladies man and Harvey's own track record in relationships, some folks actually grew to like them together. But after a months-long romance, it looks like there could be trouble in paradise.
Eagle-eyed fans recently noticed that Future and Lori Harvey have allegedly unfollowed one another on social media and more, prompting rumors that they secretly broke up. Let's talk more about their relationship, rumored split, and more, ahead.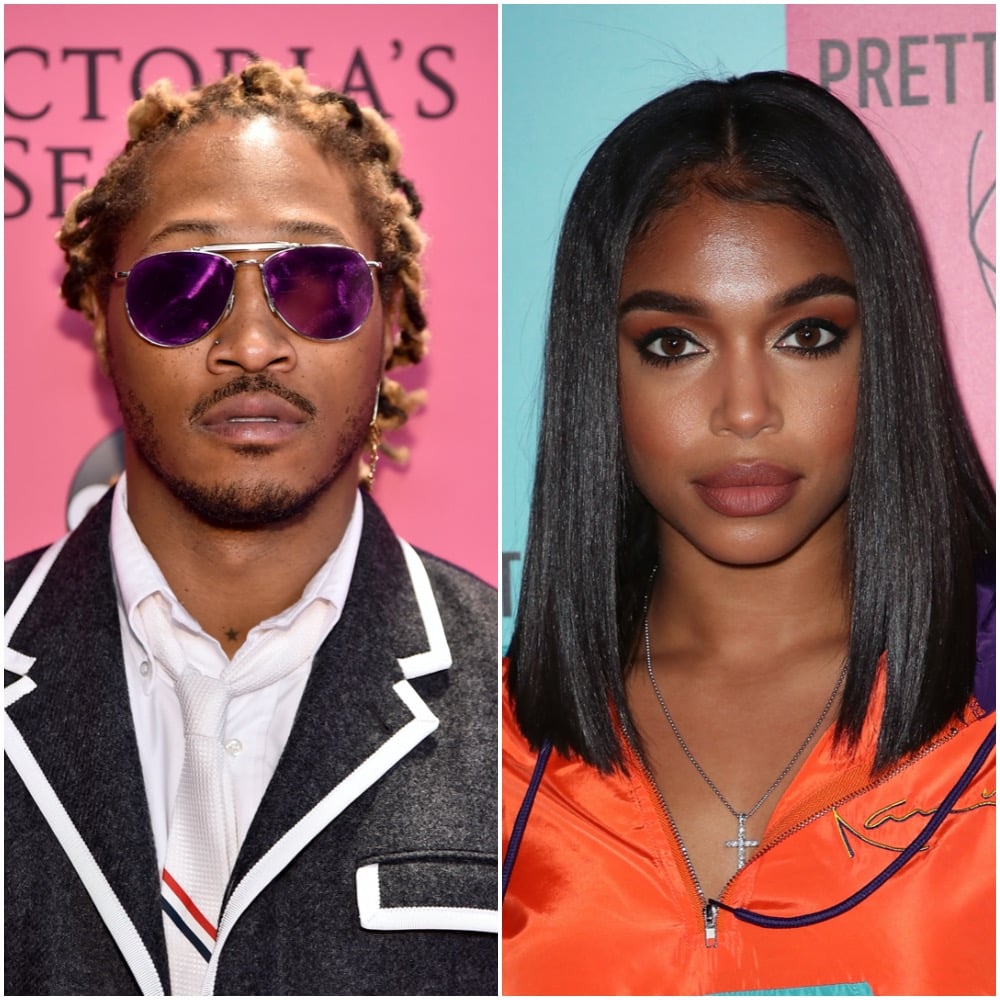 Inside Future and Lori Harvey's relationship
It's unclear how Future and Harvey met, but they were first linked in December 2018 when Future appeared to tease that there had been something between them. The apparent fling seemed to fizzle out, but by 2019, Future and Harvey were back on.
The pair sparked dating rumors in October 2019 when they posted similar photos from what appeared to be a vacation to California together. They continued to fuel romance rumors in the following months before Harvey seemingly confirmed the speculation in January when she posted a lovey-dovey Instagram video with the "F*ck Up Some Commas" rapper.
Neither of them said much about the apparent romance to the press, with Future telling XXL that he was intentionally trying to "keep it private." But he would sometimes show off the model on his own social media accounts, like in January when he posted a picture of him and Harvey cuddling on a trip to Jamaica. "Life is good," he wrote in the caption, according to TMZ.
Have Future and Lori Harvey broken up?
This is a question fans have recently been asking after noticing that Future and Harvey are seemingly no longer following one another on Instagram. Beyond that, The Jasmine Brand noted on Aug. 21 that Future appeared to delete all the photos of Harvey from his page, leaving just three pictures on his feed.
Neither of them has commented on the speculation, making it impossible to tell if and why the pair split. But The Sun notes that things seemed fine between them a few weeks ago. The outlet reports that they were quarantining together during the coronavirus (COVID-19) pandemic and appeared to be in good spirits.
The Sun mentions that the recent revelation that Future fathered a sixth child with a woman he allegedly had a sexual relationship with between 2016 and 2018, could have caused friction in their romance. But those claims have not been confirmed.
If the breakup rumors are true, knowing them, Future and Harvey will bounce back in no time. Here's wishing them the best moving forward.