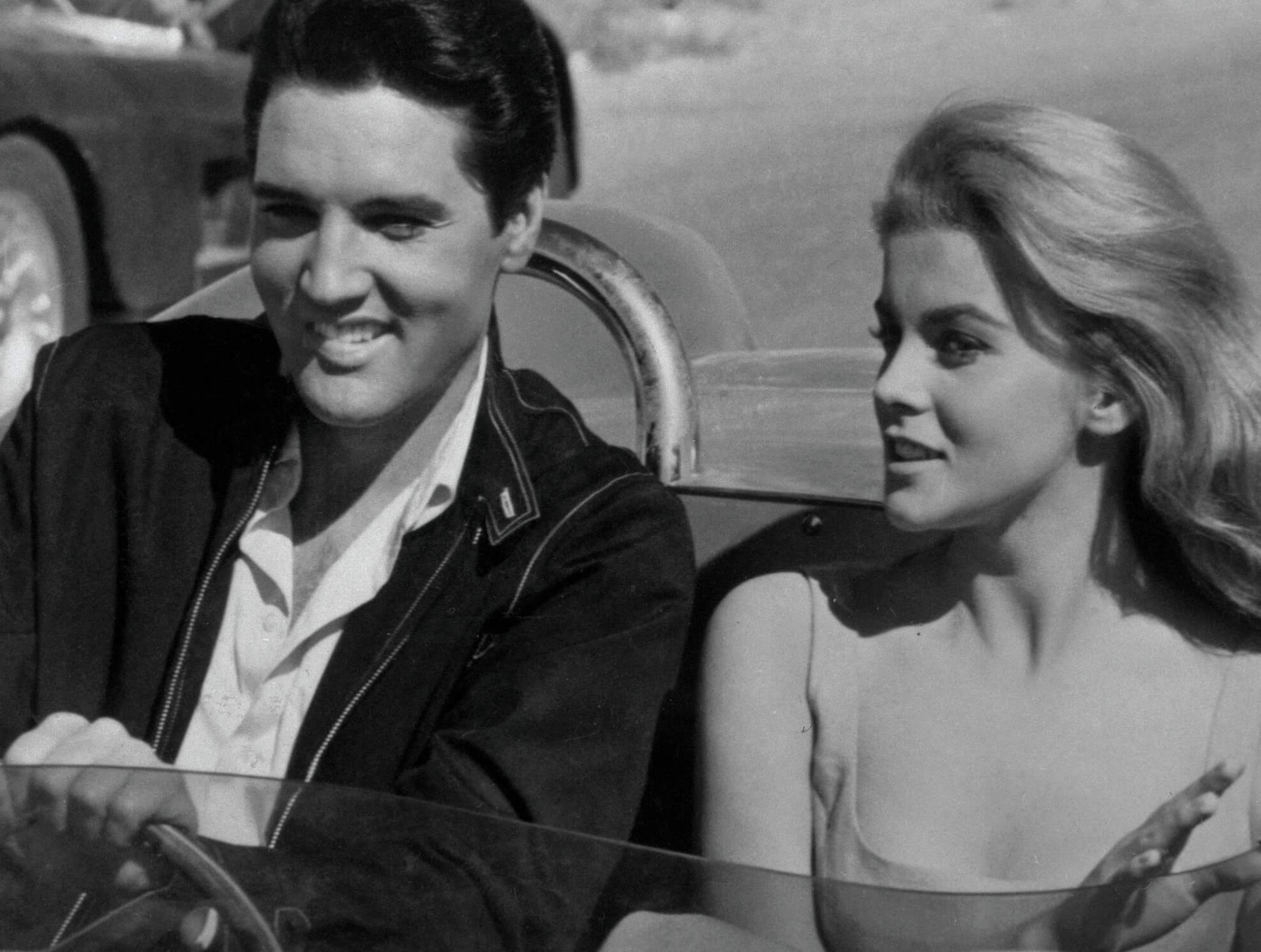 A Future Pop Star Danced in Elvis Presley's 'Viva Las Vegas'
A star behind a 1980s hit worked with Elvis Presley in 'Viva Las Vegas' and Davy Jones in The Monkees' film 'Head'.
Watch any classic movies, and there's a good chance you'll see someone who got famous down the line. A future pop star appeared as a dancer in Elvis Presley's Viva Las Vegas. That was far from the end of her career on the big screen.
'Mickey' singer Toni Basil danced to a Ray Charles song in Elvis Presley's 'Viva Las Vegas'
Toni Basil is a dancer and choreographer who's most known for her No. 1 single "Mickey." In a 2014 Facebook post, she discussed her experiences on the set of Viva Las Vegas. "Over the months of rehearsing with Anne-Margret and Elvis Presley, [choreographer] David Winters and I became close friends with them," she recalled.
"David the choreographer and I worked on many musical numbers for this film," Basil added. "Here's 'What'd I Say' where I got to be the girl with the red dress on." "What'd I Say" is a Ray Charles song that Elvis covered. It mentions a girl wearing a red dress.
Toni Basil wasn't the only future star who worked on Elvis Presley's 'Viva Las Vegas'
Basil praised the movie's director, George Sidney, who was known for directing musicals like Show Boat, Annie Get Your Gun, Kiss Me Kate, and the Elvis spoof Bye Bye Birdie. She discussed some of the other notables who worked on Viva Las Vegas. "Lance LeGault is playing guitar in Elvis' band, he was Elvis' right-hand man and was always his dance-in in all of Elvis' films," she wrote. "David, Lance, and I would put the choreography together and then teach it to Elvis and Anne separately before we brought them together.
"Here are the names of as many dancers as I can recognize: Teri Garr, Pete Menefee, Sharon Garret Brooks, Ralph Garret, Lorene Yarnell, Lance LeGault, Raul Ciro, Joy Ciro, Steve Ciro, Sonja Haney, Erwin Marcus, Harod Sanders, Roberta Tennis Doitch, Jimmy Hibbard, Carol Birner, Drew John, Jim Bates, Marianna Pecora, Rikki Lugo, and Walter Painter," she concluded. Considering Garr became known for her roles in Tootsie, Young Frankenstein, and Close Encounters of the Third Kind, Viva Las Vegas was a treasure trove of up-and-coming talent!
Where Toni Basil's career went after working on the film
Basil's career goes beyond Elvis and "Mickey." According to Goldmine, she also worked on The Monkees' only theatrical film, Head. She danced alongside Davy Jones to the vaudeville number "Daddy's Song." The scene memorably uses editing techniques to constantly invert its own color pallet.
In addition, Basil devised David Byrne's dance routine for the memorable music video for Talking Heads' "Once in a Lifetime." She used some of the same green screen effects from the "Mickey" video to bring "Once in a Lifetime" to life.
Basil was also the choreographer for Quentin Tarantino's Once Upon a Time in Hollywood starring Leonardo DiCaprio. Once Upon a Time in Hollywood takes place around the same time Basil was working with Elvis and The Monkees.
Basil has had an incredible career and Elvis' Viva Las Vegas was a big part of it.