Future Takes Shots at Michael B. Jordan and Lori Harvey in Leaked Extended Verse
Future's extended verse on 'Maybach' goes in on Lori Harvey and boyfriend Michael B. Jordan.
Though Future is in a new relationship with Dess Dior, he still has things to say about his ex-girlfriend Lori Harvey. Not one to throw subliminal shots, the rapper put his thoughts on record in 42 Dugg's "Maybach," but an extended version of his verse leaked online. Future disses Michael B. Jordan and Harvey on the song.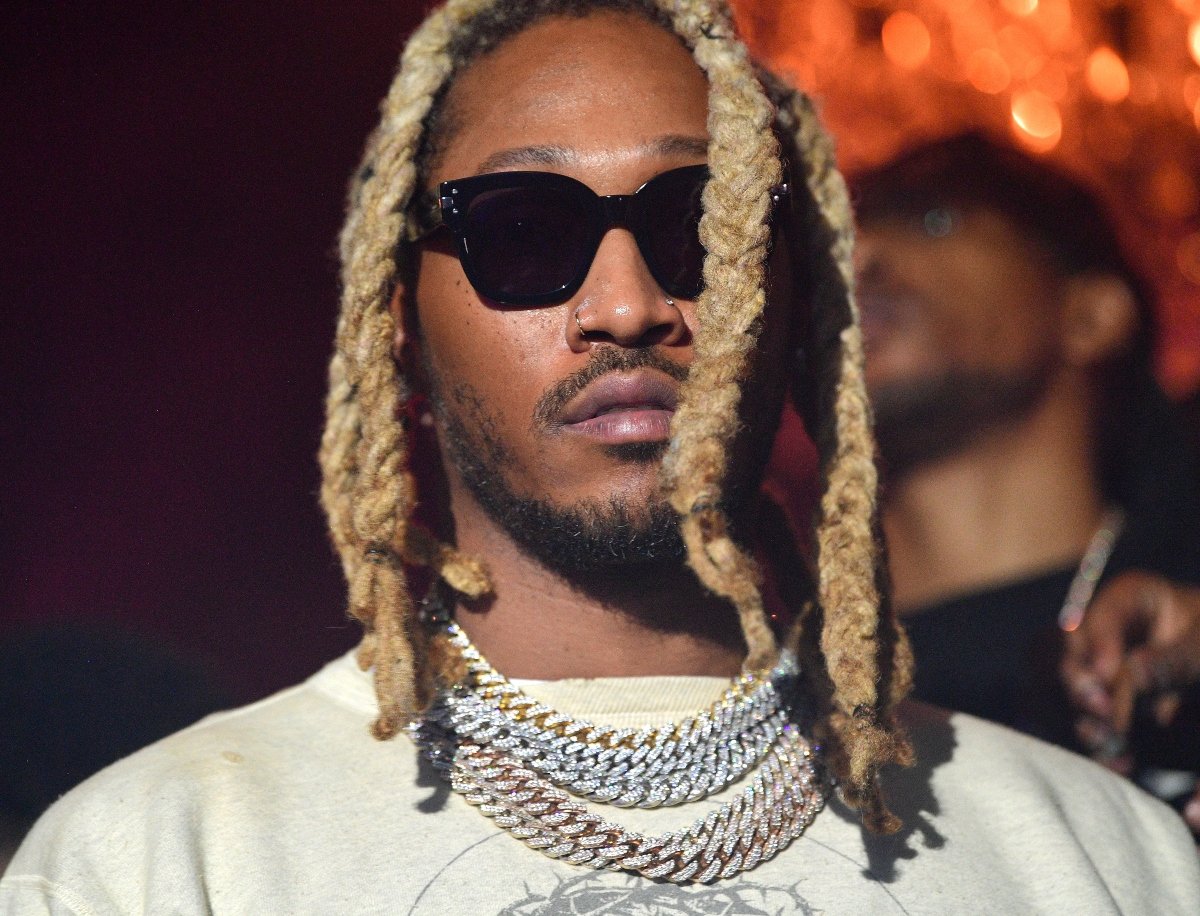 Future raps on 42 Dugg's 'Maybach' track
Around May 20, Detroit rapper 42 Dugg released a snippet of his official "Maybach" single that features Future. The full video is out now.
Fans immediately took notice of Future's line where he references Steve Harvey and stepdaughter Lori Harvey. "Tell Steve Harvey I don't want her…" sent listeners into debate mode, with some who want to turn the song into a summer anthem and others wondering why Future is discussing his ex.
But 42 Dugg hopped on Triller and leaked Future's full verse that didn't make the official cut, and he goes on in Harvey and her new beau, Michael B. Jordan. "Must've forgot to tell her daddy she begged me not to leave/Put baguettes on your ankles damn near up to your knees/She didn't have no choice but to go f*ck a lame after me," he says.
Harvey and Future began dating in fall 2019. In the early months of 2020, they were spotted at various events, including Future's birthday party, a Teyana Taylor concert, and red carpet shindigs such as YouTube's 2020 Leaders and Legends Ball. By summer 2020, they called it quits.
Despite Future's pointed line about Harvey in the song, she's seemingly unbothered.
Steve Harvey thinks Michael B. Jordan is the best
To some fans, it's unclear why Future is dissing Lori Harvey in 2021, and others have their own ideas. Steve Harvey went viral after he appeared on The Ellen DeGeneres Show in February and praised Michael B. Jordan.
"I have tried not to like him. I have tried to find something wrong with him that I could dig in and go — 'cause I done got rid of all of them," Harvey said. He added that he hopes this relationship lasts as he hasn't been too fond her past boyfriends.
Some fans call Future 'toxic'
As 42 Dugg's song is making the rounds on social media, fans are reacting to Future's jabs. Many are mocking him and noting that he once did the same thing to Ciara after their breakup.
Some Twitter users are stating that the rapper has a reputation for being toxic and listed his children's mothers as evidence. Others cite the fact that Lori Harvey is dating the "sexiest man alive" as a win.
Still, he has his fans who are enjoying the diss and think it's funny. 42 Dugg is definitely one of them. When he appeared on The Breakfast Club on May 24, he spoke about Future's verse. "I told his a*s, 'You need to say that s*it three more times,'" he said. "I was loving it. Future knew too though. He knew what was going on. Future a bad motherf**ker."
"Maybach" is currently on music streaming platforms such as Spotify and the official video is on YouTube.