Fyre Festival: Blink-182's Mark Hoppus Reveals the Real Reason the Band Dropped Out
Blink-182 frontman Mark Hoppus said he first became suspicious that the ill-fated 2017 Fyre Festival was bogus when his crew had issues getting answers to basic questions. But the band ultimately decided to cancel due to travel constraints that would have had the band on a boat for "several days."
Drummer Travis Barker developed a fear of flying after he survived a deadly plane crash in 2008. Because of the festival's remote location, the only path to the venue was by plane or boat. "Travis [Barker, drums] doesn't fly so he was going to have to get on a boat for several days to get there then our production crew just said, 'I don't think that this is going to happen, I think we should pull out now.' That's when we issued our statement," Hoppus told NME.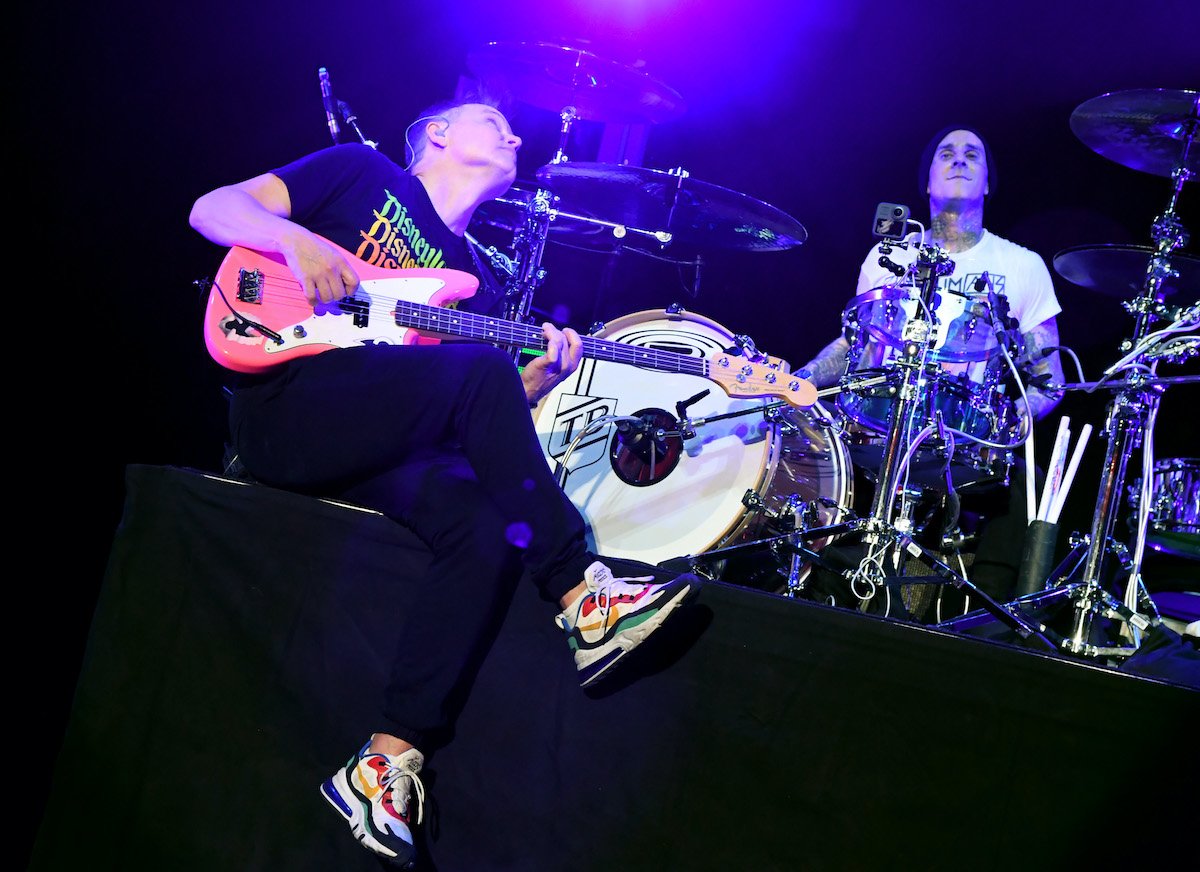 Fyre Festival crew couldn't provide answers to basic questions
Hoppus said the band began to doubt the legitimacy of the festival when Fyre Festival officials could not provide basic information about the event. "We had indications kind of early on that there were problems," Hoppus said.
"Our production crew was having problems getting even the most basic of answers as to staging, power, and things that you would normally have well in advance of the show," he continued. "That being said, us and our crew have always prided ourselves on being able to put on a good show."
Adding, "If you give us electricity and a stage then we will do our best to put on a great show," he said. But Hoppus said too many pieces didn't add up. "We continued in good faith, the show got closer and closer."
The harbingers turned out to be a good gut check for the band. The disastrous festival ended up being one of the biggest failures in live music history. Two documentaries were eventually made. And Hoppus said the entire experience was shocking. "It was pretty shocking," he remarked "It was shocking but not entirely surprising." 
Fyre Festival concert goers win the class-action suit
The Netflix documentary, Fyre: The Greatest Party that Never Happened, followed the planning hype and mania behind mastermind Billy McFarland's horribly executed scam. Cameras captured the fallout and absolute disarray as ticketholders arrived at a barren wasteland that featured nothing the promoters promised. Food, water, and even shelter were scarce. The mirage of glamour ended up feeling like a natural disaster.
Ticket holders paid about $1,000 each but many ultimately spent far more. "My friend said it was always like that the first year," one concertgoer told The Guardian. "I thought maybe it will just be this awesome thing that we were lucky to find out about first. But it quickly got more expensive because the planners kept adding things to the website: a helicopter ride, backstage passes, free drinks." The concertgoer ultimately blew about $4,000 on the experience.
Now 277 ticket holders will recoup some of their Fyre Festival cash. The US Bankruptcy Court in the Southern District of New York awarded a $2 million class-action settlement, which shakes out to about $7,200 per person. McFarland is currently serving a six-year prison sentence.