G Herbo's Team Issues Statement on Federal Charges Against the Rapper
G Herbo's name began trending on Dec. 2 after it was reported the Chicago rapper has been hit with multiple federal crimes.
The news comes on the heels of him being named as one of Forbes 30 Under 30 music stars in the publication's December 2020 edition. Additionally, in July, he launched a mental health initiative aimed at helping young Black adults receive therapy. Some of his fans are shocked by announcement that he's facing a federal case.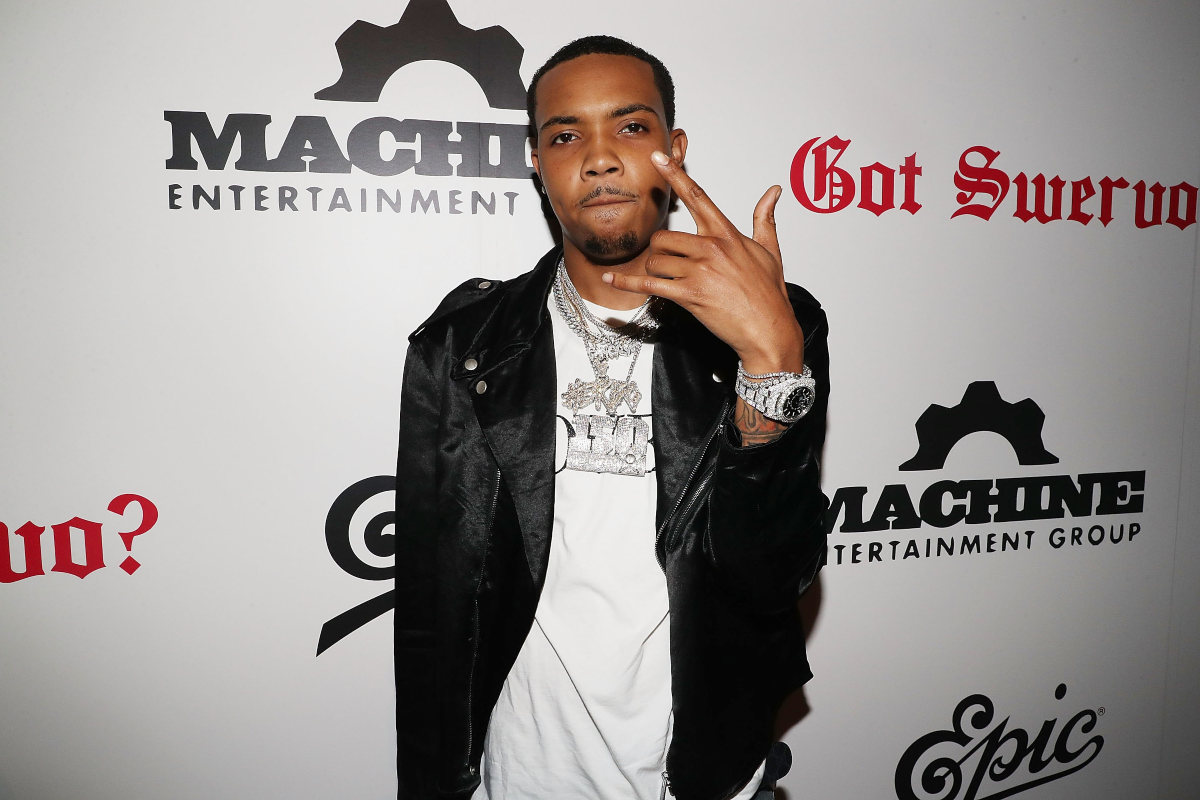 G Herbo—whose real name is Herbert Wright III—is among six defendants charged in a scheme that involved puppies, international trips, and wire fraud. Now, his management team is speaking out.
Federal charges leveled against G-Herbo and his squad
The Chicago Tribune was the first to report Herbo's indictment after the U.S. District Attorney in Massachusetts unsealed documents pertaining to the case. Coincidentally, this is the same office that brought federal charges against those involved in the college admissions bribery scandal involving multiple celebrities.
According to the outlet, Herbo and members of his crew are being charged in a fraud scheme that alleges stolen identities, the rental of private jets and luxury cars, security, limo services, a Jamaican villa, the purchase of designer puppies, and more. He's accused of stealing identities to use in a credit card scheme to fund a lavish lifestyle, with purchases dating back to 2017.
Antonio Strong, Joseph Williams, Stephen Hayes Jr., Demario Sorrells, and Terrence Bender were charged along with him, with Strong being pinpointed as the ringleader. Strong is also Herbo's manager. In one incident, Strong and Herbo contacted an upscale pet store in order obtain two puppies, and the owner became suspicious.
All of them were charged with aggravated identity theft and conspiracy to commit wire fraud for a total of 14 counts. Federal authorities allege the stolen information was acquired via the dark web. Strong has been in custody since September.
G Herbo's management speaks out
Initially, Herbo's legal team could not be reached for comment. But his management company, Machine Entertainment Group, issued a statement on Instagram.
"Herbo has legal representation in Massachusetts via Prince Lobel, whose team has reached out to the US Attorney's office in Massachusetts to make arrangements for Herbo's appearance. G Herbo will appear in Massachusetts whenever he is required either in person or via Zoom."
His team also says that G Herb maintains his innocence.
Federal crimes carry serious penalties
A federal charge of aggravated identity theft is punishable by two years in prison, while the wire fraud penalties can result in a prison sentence up to 20 years. Federal prosecutors may also push for heavy fines for each individual convicted of the crime.
The day before the G Herbo story hit Twitter, social media buzzed about Brooklyn rapper Casanova's federal indictment. He's being charged with racketeering and a series of crimes related to drug trafficking. Federal agents accuse him and a gang of a multi-state drug and firearm conspiracy that's been going on since 2010. The FBI put out a bulletin indicating that he's still at large.