'Game of Thrones': 1 Major Sansa Storyline Would Have Never Happened if George R.R. Martin Had His Way
After its eight-season run on HBO, it's no secret that Game of Thrones came from George R.R. Martin's A Song of Ice and Fire series. However, by season 5 the TV series started to branch out on its own and move past the source material. More than a year after the series finale, fans are still debating why Littlefinger (Aidan Gillen) turned Sansa Stark (Sophie Turner) over to Ramsay (Iwan Rheon) during season 5. Was he really ignorant of Ramsay's reputation? According to Martin, that storyline would have never happened if he had his way.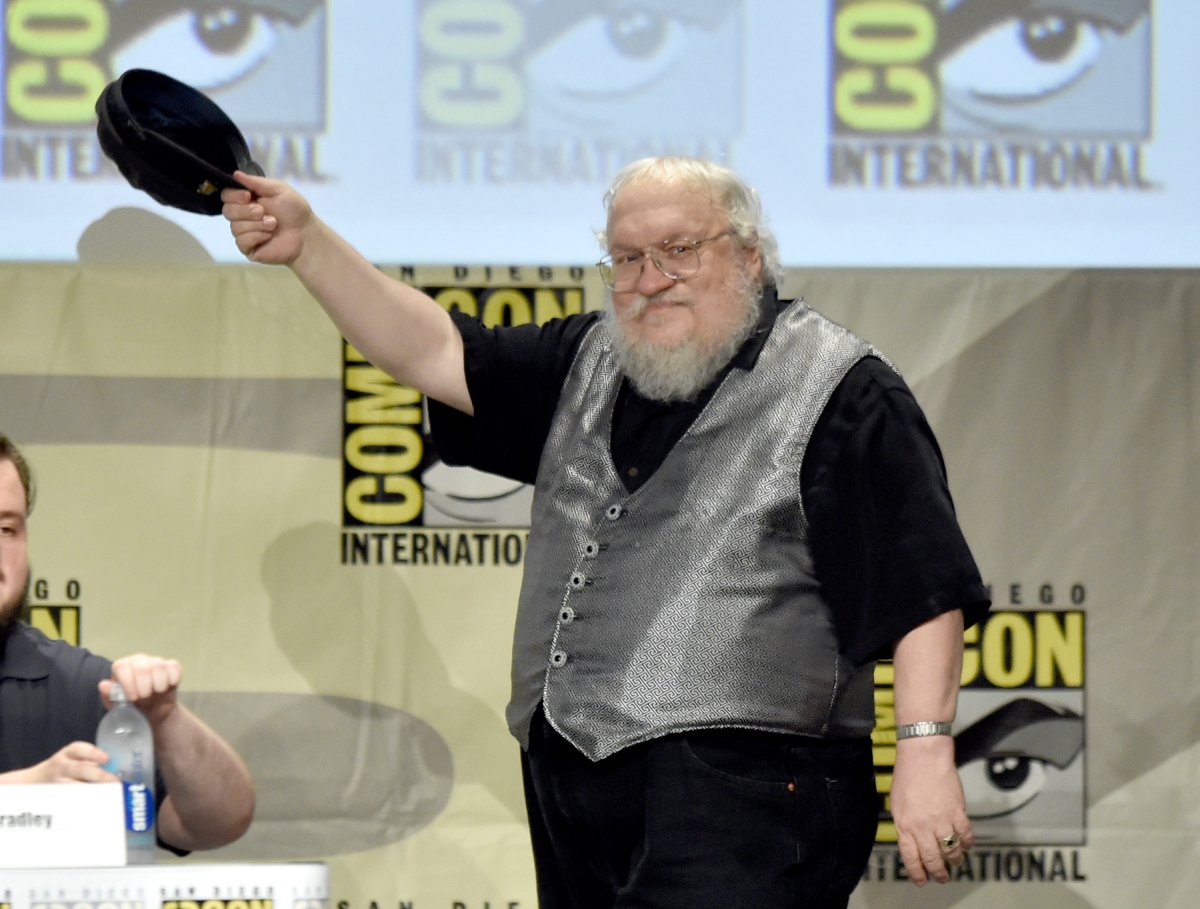 'Game of Thrones' showrunners changed one major detail in the pilot
While the beginning of the series remained relatively faithful to Martin's books, the showrunners made one major change to the show's pilot.
A new Game of Thrones oral history titled Fire Cannot Kill a Dragon has just hit bookstores. In it, Martin criticizes showrunners David Benioff and D. B. Weiss for changing Daenerys Targaryen's (Emilia Clarke) wedding night scene with Khal Drogo (Jason Momoa)
According to NME, the sex scene is consensual in Martin's book. But Benioff and Weiss chose to change it to rape for the TV pilot.
"Why did the wedding scene change from the consensual seduction scene that excited even a horse to the brutal rape of Emilia Clarke?" Martin says. "We never discussed it. It made it worse, not better."
Weiss then responds to Martin. He says they "didn't have that amount of time and access to the character's mind." Weiss explained that it "turned too quickly," and the actors felt it wasn't "gelling."
"They weren't able to find an emotional handhold," Weiss revealed.
George R. R. Martin says his Littlefinger would never turn Sansa over to Ramsay
Before fans were complaining about the final season of Game of Thrones, they were debating the season 5 premiere. Instead of keeping Sansa Stark in the Vale – as Martin did in the original novel – Littlefinger married her off to the sadistic Ramsay Bolton.
In Fire Cannot Kill a Dragon, Martin says that his version of Littlefinger would have "never" done that. According to Insider, Martin explained that Littlefinger was obsessed with Sansa. He said that half the time he thinks she's the daughter he never had – who he wishes he had if he had gotten to marry Catelyn. The other half of the time, he thought she was Catelyn and wanted her for himself.
"He's not going to give her to somebody who would do bad things to her. That's going to be very different in the books," Martin added.
While voicing their dissent online, fans pointed out that Littlefinger's reputation – in both the TV show and the books – was that he had incredibly detailed knowledge of Westeros' most noble families. There's no way he wouldn't have known that Ramsay was a threat to Sansa.
Another 'Game of Thrones' character marries Ramsay in the books
In season 6, Sansa finally voiced what everyone had been thinking. When she finally escaped from Ramsay, Sansa confronted Littlefinger.
"Did you know about Ramsay?" Sansa asked. "If you didn't know, you're an idiot. If you did know, you're my enemy."
To explain the odd character choice, the show claimed that Littlefinger had a blind spot when the Boltons were involved. He apologized to Sansa for underestimating a "stranger."
Writer Bryan Cogman said that Ramsay's not known everywhere as a psycho. He claimed the character didn't have that intelligence.
"He just knows the Boltons are scary and creepy and not to be fully trusted," Cogman said.
But according to Winter Is Coming, Sansa is still in The Vale in Martin's books and Littlefinger marries off a girl named Jeyne Poole to Ramsay. Jeyne was Sansa's best friend during childhood, and she wound up in Littlefinger's custody.
Jeyne appeared in one early scene of Game of Thrones but was never seen or heard from again. The showrunners opted to put Sansa in Jeyne's place and make her Ramsay's wife.
All eight seasons of Game of Thrones are available on HBO Max. Fire Cannot Kill a Dragon is available in bookstores.