'Game of Thrones': Are Sam and Gilly Dating in Real Life?
In the increasingly bleak world of Game of Thrones, the pairing of Samwell Tarly (John Bradley) and Gilly (Hannah Murray) is a rare bright spot. The unlikely couple (she's a wildling who was raped by her father and gave birth to his son; he's an awkward but intelligent brother of the Night's Watch) first met way back in Season 2, and eventually fall in love.

Many Game of Thrones pairings don't end well (see: Jon Snow and Ygritte, Daenerys and Khal Drogo, and Tyrion and Shae, just to name a few). But surprisingly, Gill and Sam seem to be doing OK. While it's anyone guess what will happen during the upcoming Battle of Winterfell, at the moment they're still going strong. Many fans love the couple, which has of course caused some to wonder if the actors playing the characters are dating in real life.

John Bradley has a girlfriend — and it's not Hannah Murray

While Bradley and Murray make a sweet couple on TV, they're not together in real life. The 30-year-old Bradley has a girlfriend, according to the Guardian. And while she's not an actress on the show, their relationship does have a special Game of Thrones connection. He met entertainment writer Rebecca May when she interviewed him about the show.

The couple attended the Game of Thrones premiere in New York City earlier this month. May shared a red carpet photo of the two from the event with the caption, "Even more proud and in love than I can put into words."

Bradley has shared photos of himself and May celebrating the holidays with his parents. He also had a Valentine's Day message for his girlfriend this year, writing that "It's a special feeling to be at home, just the two of us, and knowing that neither of us would rather be anywhere else in the world."

Is Hannah Murray dating anyone?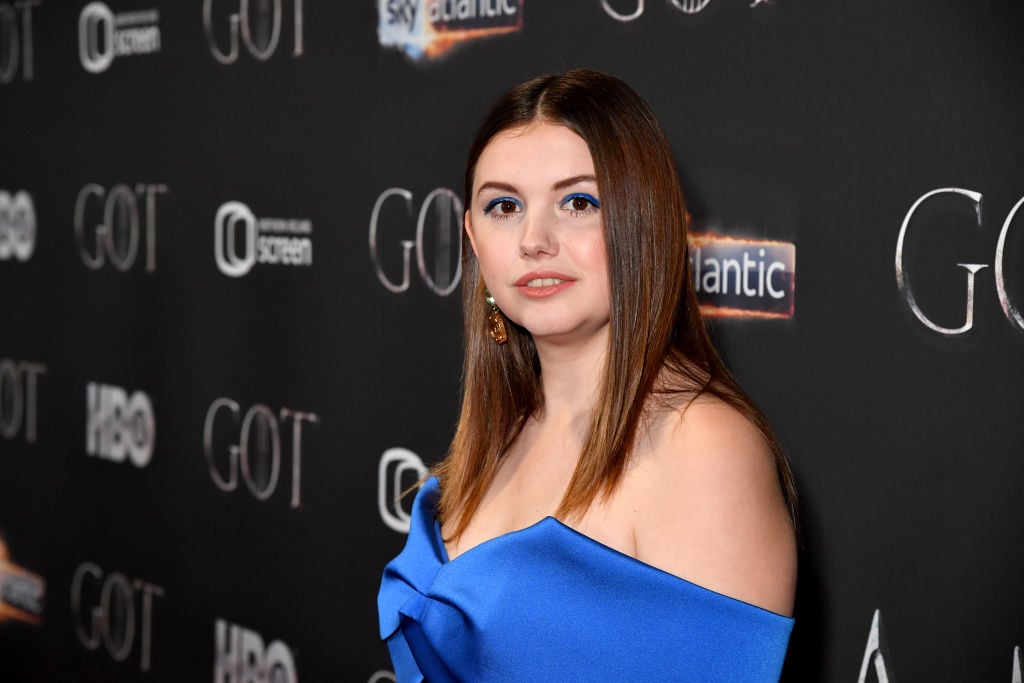 Bradley's co-star Murray has kept her love life a bit more under wraps. She previously dated her Bridgend co-star Josh O'Connor (who's set to play Prince Charles in a new season of The Crown), but they are no longer together. She tends not to talk about her personal life in interviews, and she doesn't have a public Instagram or Twitter that we know of, so if she is seeing someone, it seems she's chosen not to reveal it.

Is Gilly pregnant?

Gilly was absent from the Game of Thrones Season 8 premiere, but she was back in episode 2. And eagle-eyed fans soon developed a theory about her character's future.

Some GOT fans think that Gilly might be pregnant, based on the fact that the character appears to have gained weight since we last saw her in Season 7. A few thought Murray might have been pregnant in real life when filming and the show was trying to hide it under her layers of clothing. Other fans pointed out that people shouldn't assume Murray (or her character) is expecting just because she seems to have gained weight.

Whether Gilly is pregnant or not, she and the rest of people gathered at Winterfell are bracing for the Night King's arrival in the next episode. Fans are expecting a bloodbath, and while Gilly isn't at the top of most lists of who is likely to die, there's a chance that she and her son won't make it out of the crypt alive (especially if a fan theory about the dead Starks turning into wights proves true, as Vulture points out). Whatever happens, Sunday is sure to mark the heartbreaking end for at least some Game of Thrones characters.
Check out The Cheat Sheet on Facebook!