The 'Game of Thrones' Cast and Crew Had No Idea Emilia Clarke Survived Two Brain Hemorrhages While Working on Show
Emilia Clarke became one of the most popular actors in the entertainment business while starring in HBO's Game of Thrones. The iconic TV series won dozens of awards and garnered millions of viewers for the HBO network, and remains highly influential in the industry. 
Clarke, who plays Daenerys Targaryen in the series, established herself as a top talent in the business during her time on the show. She earned universal acclaim for her character portrayal, but few people knew she was facing serious health complications while working on Game of Thrones.
Emilia Clarke had a stroke right after filming season 1 of 'Game of Thrones'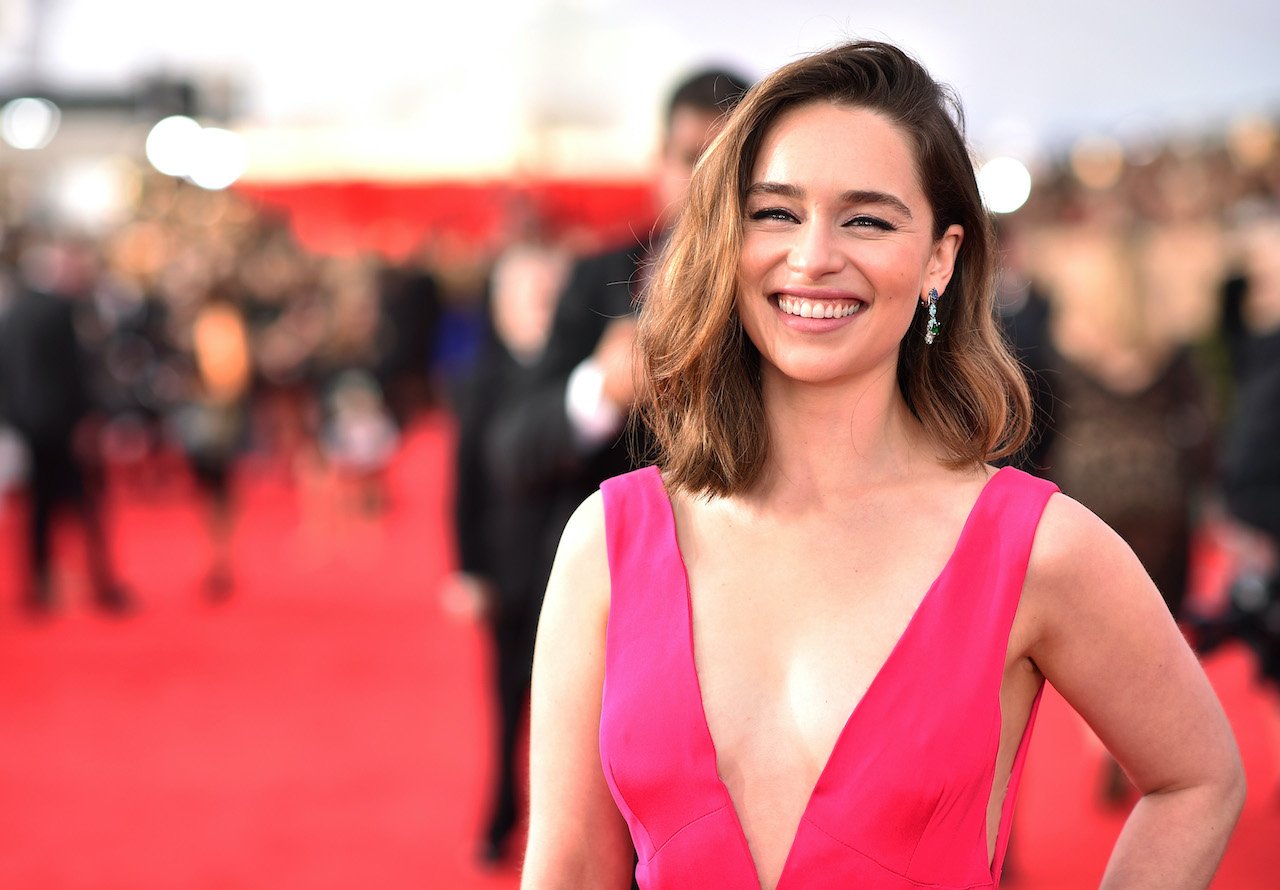 The talented actor revealed that she had several strokes during her involvement with the hit series in a recent interview with Live Kelly and Ryan.
"So I've had two brain hemorrhages, which roughly translates into strokes," she said. "That's the easiest way to describe them. And I had my first one right after we shot the first season of Game of Thrones."
She didn't tell the 'Game of Thrones' showrunners she was having health complications
Clarke had no idea how things were going to play out for her. Believe it or not, she decided to keep her health status a secret, refusing to tell the Game of Thrones executive staff what had happened to her. 
"So, that was interesting, to wait to see if I wasn't going to die, and then I could do the next season. So I waited to tell David and Dan, the showrunners, what happened until I was kind of in a safety zone. And then, yet, didn't tell anyone outside of the people that needed to know, because I was just trying to process it myself."
Emilia Clarke had a second stroke 3 years later
Even though Clarke recovered from her initial stroke, she had a second one several years later that proved to be equally serious. 
"And then it happened again, like three years later … I had two mirror aneurysms, and both of them ruptured, unfortunately. And it happens very often that if you have one, you'll have more than one. And sadly enough, the second one, I was in a preventative procedure and it went wrong. 
She started a charity to help people recovering from brain injury
As scary as the strokes were, Clarke made a full recovery and decided to use the experiences for something good. She decided to start a charity that helps other people who are recovering from brain injuries. 
"And it was after that that I decided to start a charity for brain injury recovery, which is called 'Same You,' which I'm incredibly proud of," she said. "Because the experience was so life-changing, I'm so lucky to be alive. And I had everything I could ever need to recover. And most people don't. So I wanted to try and change that."