'Game of Thrones' Creators David Benioff and Dan Weiss 'Have Been Entirely Hands Off' With 'House of the Dragon'
After creating quite possibly the most successful television show in history, fans naturally assumed that 'Game of Thrones' showrunners David Benioff and Dan Weiss would be involved in prequels like 2022's 'House of the Dragon.' But that is actually not the case, they have actually been 'entirely hands off.'
Game of Thrones wrapped its eight-season run on HBO more than two years ago. Now, the premium cable network supposedly has a number of spin-offs and prequels in the works. Most notably, House of the Dragon is currently in production and is scheduled to premiere in 2022.
However, Game of Thrones showrunners David Benioff and Dan Weiss are not involved with the first follow-up to their wildly popular fantasy series.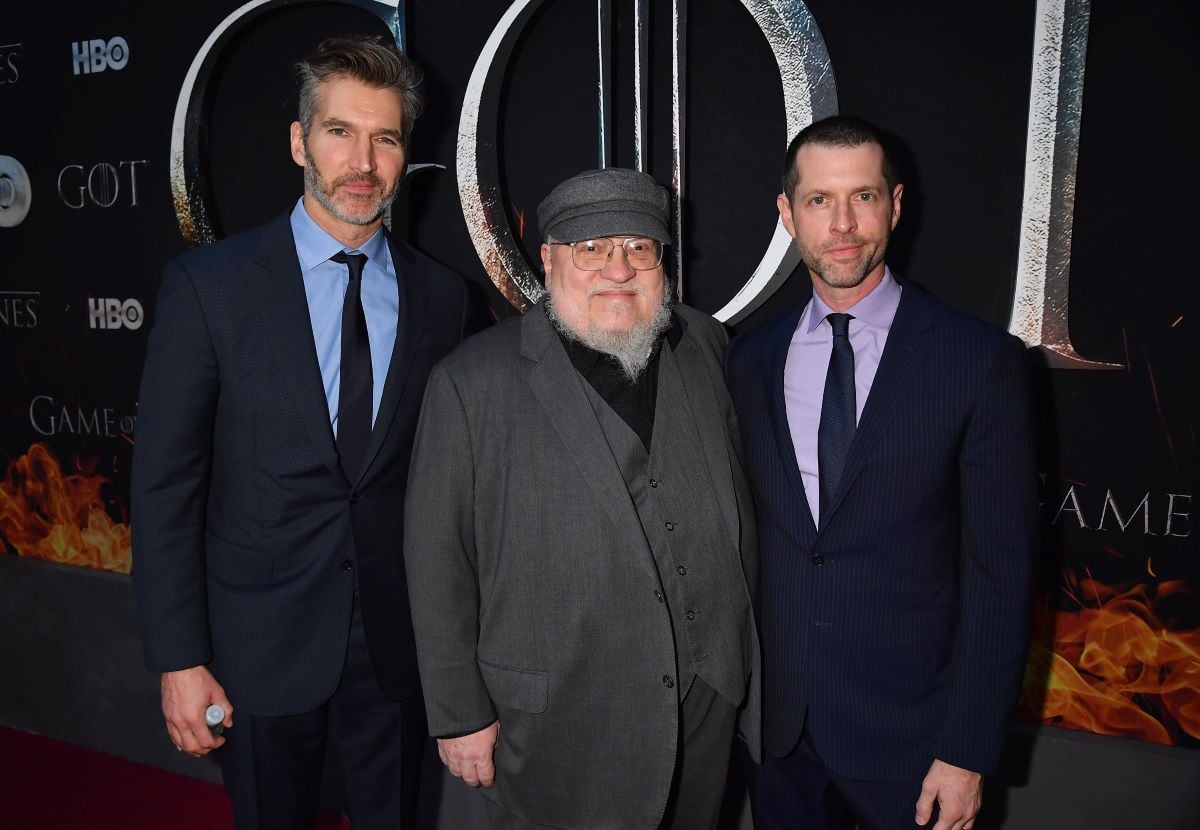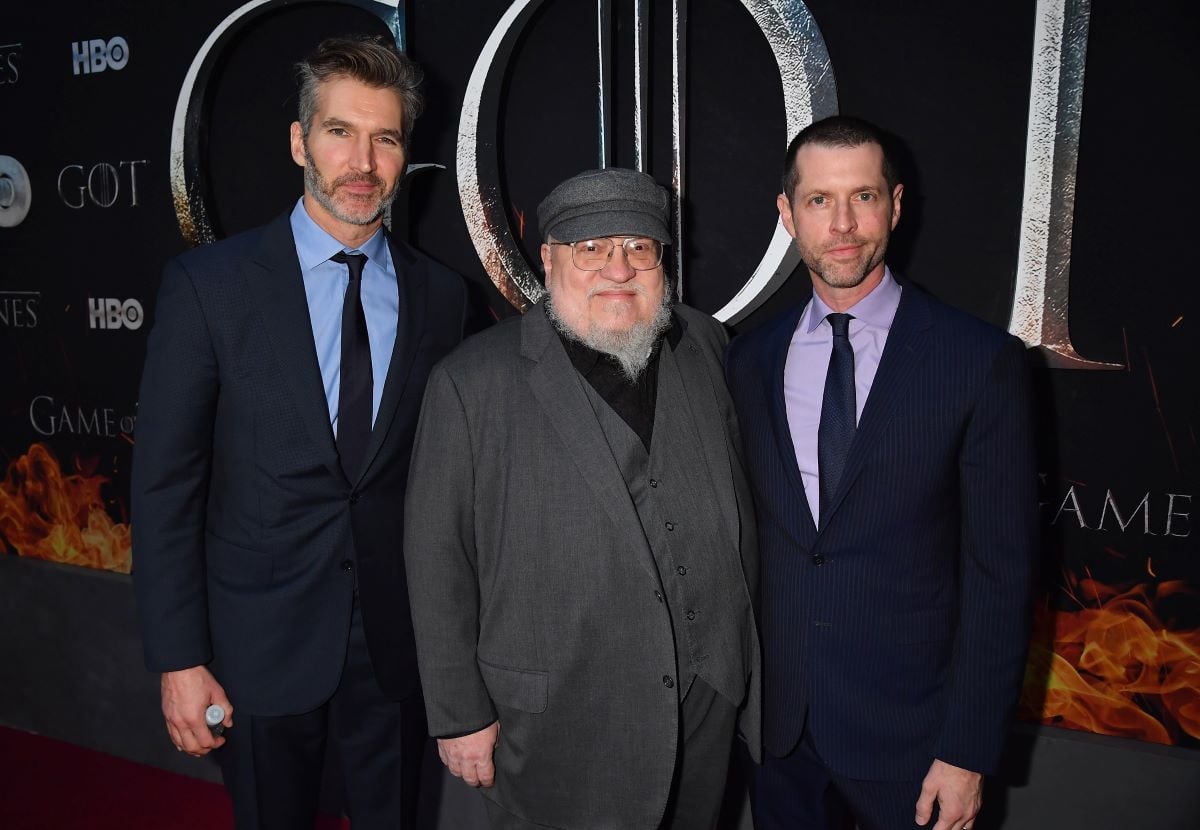 There is only one 'Game of Thrones' spinoff currently in production
Since Game of Thrones came to an end in the spring of 2019, numerous reports have emerged claiming that HBO has multiple GOT-related projects in development. While it's true that HBO made a pilot titled Blood Moon starring Naomi Watts, it was quickly scrapped.
HBO and HBO Max content chief Casey Bloys says that everywhere he goes, everyone asks him what's going on with all of the Game of Thrones spinoffs. He told Variety that he's surprised everyone thinks they have multiple series already in production.
"House of the Dragon is the only one shooting," Bloys says. "All the other ones are in various stages of development. People may think we have 10 series shooting at the moment. There's one that will be on the air in 2022. We'll see how the other scripts come along."
'House of the Dragon' is currently filming in England
Led by showrunner/executive producer Ryan J. Condal, House of the Dragon is currently filming in England. The series takes place 300 years before the events in Game of Thrones, and it stars Matt Smith, Olivia Cooke, Rhys Ifans, Graham McTavish, and more.
House of the Dragon is based on George R.R. Martin's novel Fire & Blood, a companion piece to the Song of Ice and Fire novels. It follows the Dance of the Dragons, which was a Targaryen civil war between siblings Aegon II and Rhaenyra. They fought for the throne after the death of their father, Viserys I.
The 'Game of Thrones' showrunners have been 'entirely hands off'
Game of Thrones showrunners David Benioff and Dan Weiss steered the HBO fantasy drama for its entire eight season run. But, that doesn't mean the pair will have anything to do with the upcoming prequel. According to Bloys, they've handed over the GOT franchise and have signed a deal with an HBO rival.
Benioff and Weiss "have been entirely hands off" on House of the Dragon, Bloys said. "They're off working at Netflix." The duo signed a $200 million deal with the streamer to produce new shows and develop new projects So, they will no longer be involved with the GOT franchise.
The showrunners were roasted by fans after the series finale
The controversial final season of Game of Thrones is still being debated among fans. But, the general consensus is that the ending was pretty much a disaster. Fans directed their anger towards Benioff and Weiss, who many blamed for the disappointing final episodes.
Now, the duo has turned their attention to the upcoming Netflix series The Chair, starring Sandra Oh. She plays a woman who lands a new job as the chair of the English department at a prestigious university.
The six-episode series premieres on August 28, and Benioff and Weiss are serving as executive producers. Benioff's wife — Amanda Peet — is the series showrunner and writer. The cast includes Jay Duplass, Nana Mensah, and Bob Balaban.
George R.R. Martin is overseeing development of the other 'Game of Thrones' projects
With Benioff and Weiss out of the picture at HBO, Martin is now helping to oversee development on the numerous GOT-related projects. According to Winter Is Coming.net, Martin is currently involved with six other projects, including an animated series. One of those projects is based on Martin's Tales of Dunk and Egg.
As for House of the Dragon, Bloys refused to share any spoilers. But, he did say that "it looks spectacular." He says that Condal and executive producer Miguel Sapochnik have put together an incredible cast that "looks good."
All eight seasons of Game of Thrones are available on HBO Max. The network has not yet announced a premiere date for House of the Dragon.