'Game of Thrones' Creators Had to Beg and Plead 'On Bended Knee' to Make 1 of the Most Famous Battles
When Game of Thrones began its eight-season run on HBO in 2011, showrunners David Benioff and D.B. Weiss had a budget of $6 million per episode. Considering the show's massive scale and groundbreaking, ambitious world-building, this wasn't a lot of money to work with. By the time they made it to season 2, the show's creators had to beg and plead with the network "on bended knee" to make one of the series' most famous battles.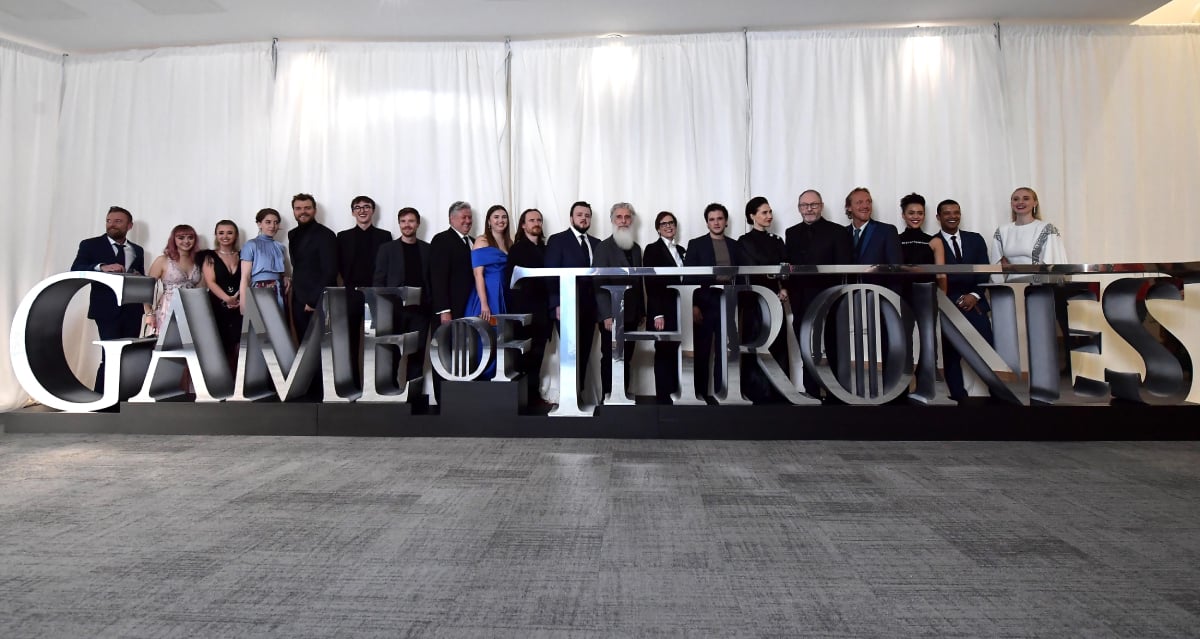 The 'Game of Thrones' creators avoided filming battle scenes in season 1
Entertainment Weekly's editor-at-large James Hibberd has just released an uncensored, behind-the-scenes look at Game of Thrones titled Fire Cannot Kill a Dragon. The book reveals details about everything from early meetings to the series finale.
Vanity Fair published an excerpt that revealed why Benioff and Weiss avoided filming battle scenes during season 1. At the time, TV shows found creative ways to skip large battle scenes because of budget and logistics.
For example, the first season of HBO's Rome saw the buildup to an epic battle between Julius Caesar and Pompey Magnus. But, when it was time to fight, they used a few seconds of blurry close-ups and slow-motion action shots before Caesar declared victory and took a nap.
A lot of build-up followed by fragments of action worked during season 1 of Game of Thrones because seeing the Battle of Green Fork and Battle of the Whispering Wood wasn't crucial to the story.
"Some battles work fine off-screen," Benioff said. "Season two was so much about a country at war, we felt like if we didn't see the most important battle of this entire war onscreen, we were going to be shortchanging viewers."
David Benioff and Dan Weiss lied to HBO about major battle sequences
Benioff and Weiss knew they had a lot of problems heading into season 2. The story was about a country at war, but they didn't have the money to stage the necessary major battle sequences. In fact, Benioff and Weiss promised HBO that Game of Thrones wouldn't need big wartime sequences.
"It's not a story with a million orcs charging across the plains," Weiss told the Hollywood Reporter in 2008. "The most expensive effects are creature effects, and there's not much of that."
But the reality was that George R. R. Martin's second Song of Ice and Fire novel A Clash of Kings featured a colossal event – the Battle of Blackwater. It's the climax of the book, and it's a monumental campaign that takes place across five chapters.
It's a highly complex sequence that features thousands of ships on fire and armies fighting on both land and sea.
Benioff and Weiss knew they couldn't just gloss over the sequence. But, they also knew they didn't have the budget to film it. This was a pivotal moment for Game of Thrones. More epic battles were coming in Martin's books.  How the showrunners approached this dilemma would define the series.
The 'Game of Thrones' creators begged and pleaded on 'bended knee' with HBO for more money
Weiss admits that they were "really nervous" going into the second season. He revealed that they discussed turning Blackwater into a land battle or doing it off-screen, but that would've been "terrible."
Benioff says that he and Weiss went to then-HBO programming president Mike Lombardo and got down "on bended knee."
"We begged and pleaded with Mike Lombardo. We were negotiating. We had a big conversation about how many boats could we do," Weiss added.
"The question was, could you have a sophisticated, grounded drama, [with] fantasy tropes, and have epic battles? Could you do it all?" Lombardo asked.
According to Screen Rant, after considerable negotiations, Lombardo agreed to give Game of Thrones an extra $2 million and one extra week of filming to stage the Battle of Blackwater. Still, the battle was unworkable, so Martin wrote the episode himself to downsize his vision while keeping the most crucial aspects intact.
Fire Cannot Kill A Dragon is available in bookstores now.