'Game of Thrones' Creators Had to Make Some Major Changes to Get the Show on the Air After That Infamous Botched Pilot
Before Game of Thrones became the most Emmy-winning drama of all time, it got off to a terrible start. The first attempt at a pilot was so bad, the fantasy series nearly ended before it began. In order to get the show on the air, creators David Benioff and D.B. Weiss had to make some major changes.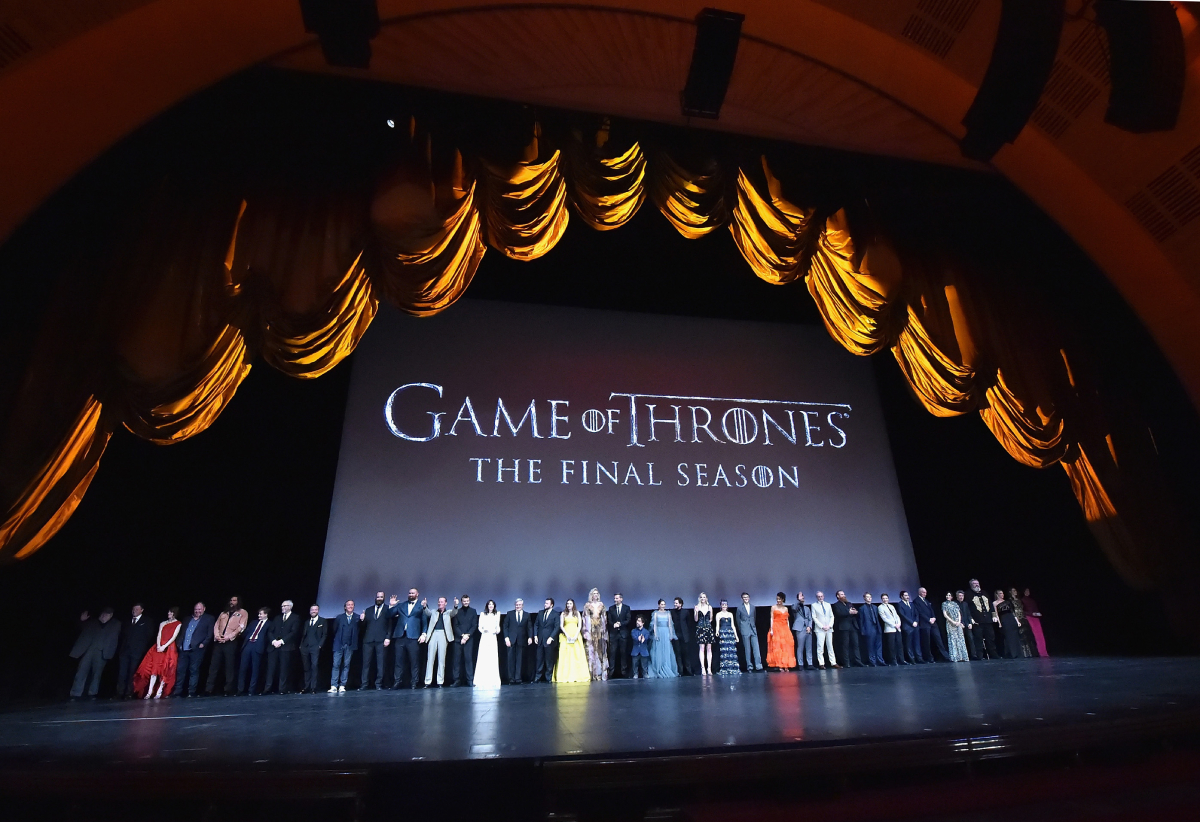 The 'Game of Thrones' showrunners were first-timers and did not know what they were doing
Benioff and Weiss were first-time showrunners who struggled for four years to get Game of Thrones on the air. According to Entertainment Weekly, the duo went through an endless number of meetings and negotiations, plus countless rewrites and hiring decisions.
Weiss remembers it as a "frightening time" because they had never run a production of any scale before.
"And there are many, many moving parts, human and otherwise, that go into any production, especially one of this size," Weiss explained.
While shooting the original pilot, Nikolaj Coster-Waldau (Jaime Lannister) said that "nobody knew what they were doing or what the hell this was."
"During King Robert's arrival, I remember finding the whole thing ridiculous. The absurdity of doing this parallel universe with these very noble men," Coster-Waldau admitted. "It's a very fine balance between being serious and believing it and just being cosplayers. There was certainly not a sense that this was going to be some game-changer for anyone. But we had a lot of fun."
The original pilot was a disaster
As Mental Floss notes, there were quite a few differences between the Game of Thrones pilot that aired on HBO and the infamous botched pilot. In what Harry Lloyd (Viserys Targaryen) described as a "$10 million rehearsal," the White Walkers actually spoke in an "ice language."
The unaired pilot script opens with the men of the Night's Watch encountering the humanoid creatures, just like the one that aired.
RELATED: 'Game of Thrones': Lena Headey Says Cersei Looked Like a 'Medieval Dolly Parton' in the Disastrous Pilot
But then the script reads, "The crackling is coming from multiple sources now. There are not the noises of mindless predators. This is a language, and whatever is speaking it is getting closer … Will closes his eyes against the icy voices beneath him, muttering silent prayers."
Other differences in the unaired pilot include Catelyn Stark wanting Sansa to marry Joffrey Baratheon, a much more innocent introduction for Daenerys and Khal Drogo, and hiding the fact that Cersei and Jaime were siblings.
'Game of Thrones' showrunners admit they lied to HBO
Benioff and Weiss revealed in the book Fire Cannot Kill a Dragon that they had to lie to HBO to get the series made in the first place.
"The show was exactly what we told them it wasn't." Benioff said, "The lie we told was that the show was 'contained' and it was about the characters."
Weiss pointed out that they knew most of the people making the decisions were not going to read 4,000 pages of George R.R. Martin's books. They knew that no one at HBO would ever get to the "dragons getting bigger" part and the epic battle scenes.
"We were banking on them not finding out until it was too late," Weiss admitted.
Ironically, one of the biggest issues with the botched pilot was that it lacked "scope." The epic fantasy's production "felt small," especially considering its huge budget and exotic locations. There were also problems with tone and how to incorporate the fantasy elements.
After putting together a revision plan, Weiss and Benioff received the green light for ten episodes, including a second pilot, from HBO's co-president Richard Plepler. The rest is history.
It should be noted that Martin was actually a fan of the original pilot. However, he admits he's not a good judge because he's so familiar with the characters and the story.
"I liked that they kept a considerable level of complexity. I'm told I'm under penalty of death if I ever show it to anyone," Martin said.
Game of Thrones seasons 1 through 8 are available on HBO Max.