'Game of Thrones' Fans Think They Know Exactly When HBO Will Announce a Premiere Date For the 'Mind-Blowing' Prequel 'House of the Dragon'
Game of Thrones fans have been waiting more than two years for new content to watch. And it appears that HBO will soon be filling that "Thrones-sized hole" in its programming lineup with the House of the Dragon.
The premium cable network has yet to reveal a premiere date for the "mind-blowing" prequel. But fans think they know exactly when HBO will make their big announcement.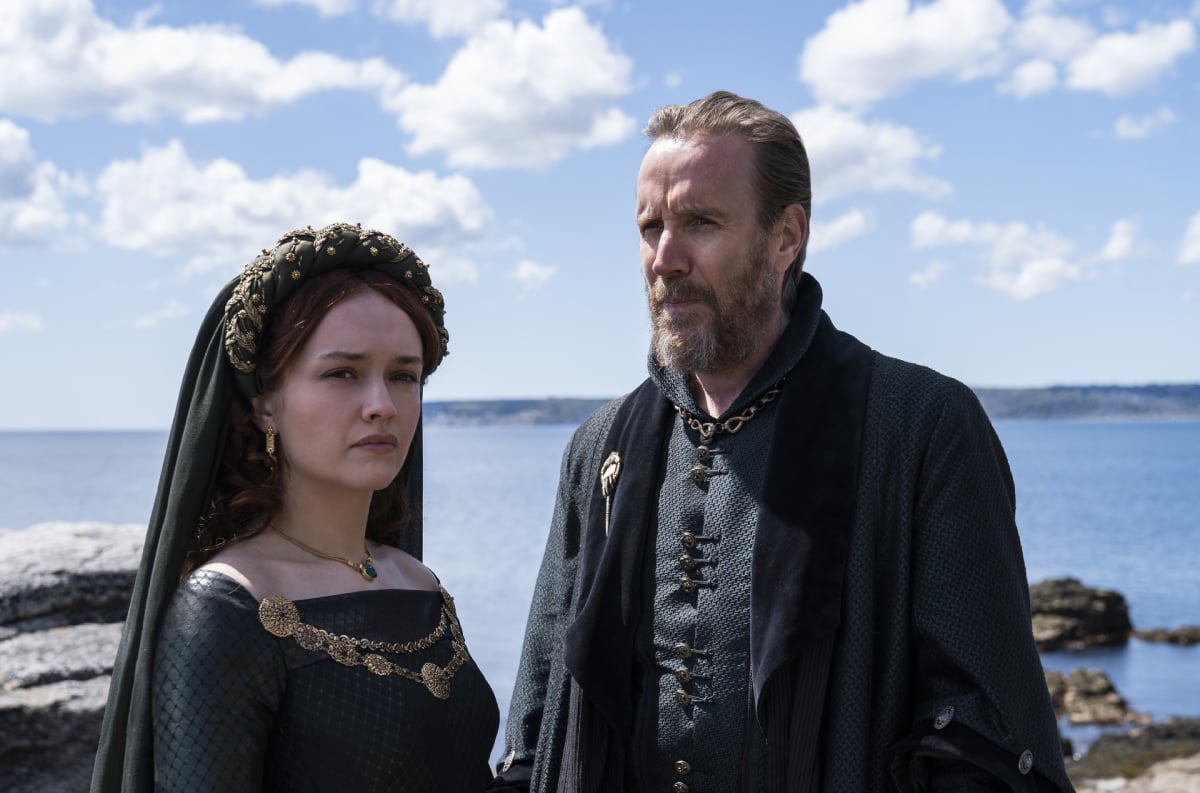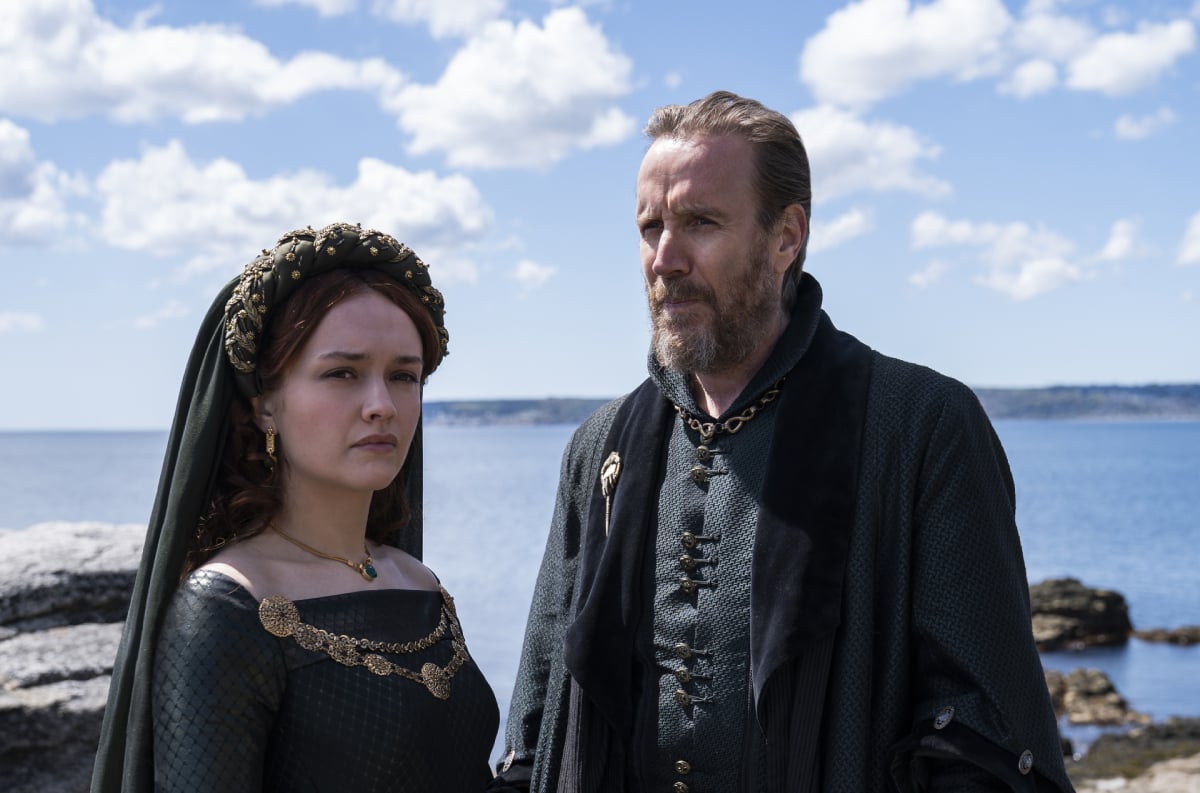 'House of the Dragon' takes place centuries before 'Game of Thrones'
House of the Dragon is based on George R. R. Martin's novel Fire & Blood, which chronicles the rule of House Targaryen. The story begins a little more than a century after Aegon I's conquest of the Seven Kingdoms of Westeros. Which is 200 years before the events of Game of Thrones.
The focus of this particular Martin novel is on a specific part of Targaryen history — the Dance of the Dragons. A bloody and brutal Targaryen civil war that took place at the height of their power.
The original series in Westeros actually documented the Dance of the Dragons in episode five. Fans may recall Princess Shireen Baratheon reminding her father Stannis that "Brothers fought brothers, dragons fought dragons. By the time it was over, thousands were dead."
The war had serious consequences for the House Targaryen, as almost all of their dragons died. Then, they became extinct for a century and a half until Daenerys Targaryen (Emilia Clarke) hatched her three in Game of Thrones.
The Dance of the Dragons is a fight for the Iron Throne
The Dance of the Dragons is a bloody power struggle that begins when King Viserys I Targaryen dies. His widow, Alicent Hightower (Olivia Cooke), has her son Aegon crowned the new king. However, Rhaenyra Targaryen — Viserys' daughter from another marriage — was supposed to be the heir. She vows revenge against her half-brother, which sparks the civil war.
Cooke told Collider that Alicient is "very complex," and she thinks "people are gonna want to see the worst in her."
"What's amazing about Game of Thrones, like we saw in the past series, is that one season, you hate a character, and the next, you absolutely love them and will go to the ends of the earth for them," Cooke explained. "You just don't know what you're gonna get with these characters. They're so well-written. Such is the human condition, you can do some horrendous things, but then you can also do some wonderful things as well. It's very complex, and it's not black and white at all."
'Game of Thrones' fans think they know exactly when HBO will announce the 'House of the Dragon' premiere date
HBO has already revealed that House of the Dragon will premiere in 2022. And it will be the first series released among the slew of Game of Thrones-related content they have planned. The network has yet to announce a specific premiere date, but fans think they know exactly when that announcement is coming.
In February 2022, HBO will be holding an official Game of Thrones fan convention. The network never did this during the original series eight-season run. And they haven't held a convention since it went off the air in 2019. So, why now?
Fans believe it's a sure bet that this official convention is being held so they can drop the official House of the Dragon trailer and announce the premiere date.
Filming for 'House of the Dragon' is underway
Just like Game of Thrones, the highly-anticipated House of the Dragon will be an epic fantasy drama and an intricate high-dollar production for HBO. Each season will take months to film, not to mention millions of dollars, dozens of actors, and hundreds of crew members. Filming has taken place across the UK in recent months and photos have popped up on social media.
"Looks like they're back to filming Game of Thrones again. This time down Kynance Cove," one fan wrote on Facebook when sharing pics. "I was lucky enough to be able to walk right through the set today although I suspect it'll be closed off to the public very soon but it was amazing to see the props up close, the detail that goes into these kinds of things is insane."
This 'Game of Thrones' prequel is 'mind-blowing'
Cooke says that one of the things that would surprise most fans about making a show like House of the Dragon is the amount of people and the work it takes to make each episode.
"The crew is a hundred strong. The artistry involved is mind-blowing," Cooke explained. "The sets that have been created are f–king gorgeous, and the costumes. Down to the tiny prop that you hold in your hands, there's just so much thought that goes into it and so much history as well. It's amazing to work on a film, a TV show, or anything where everyone is just so passionate about it."
House of the Dragon will premiere on HBO in 2022. All eight seasons of Game of Thrones are available on HBO Max. The official fan convention takes place in Las Vegas between Feb. 18-20, 2022.