'Game of Thrones': George R.R. Martin Just Promised Fans Exactly What They Always Wanted — a Different Ending
Game of Thrones crashed and burned during its final season. At least, that seems to be the consensus among fans. In the two years since the finale aired, the ending has been hotly debated online. With many fans arguing that the final season was trash, for a variety of different reasons.
Now, Game of Thrones fans can rejoice because author George R. R. Martin has promised they will get exactly what they want — a different ending.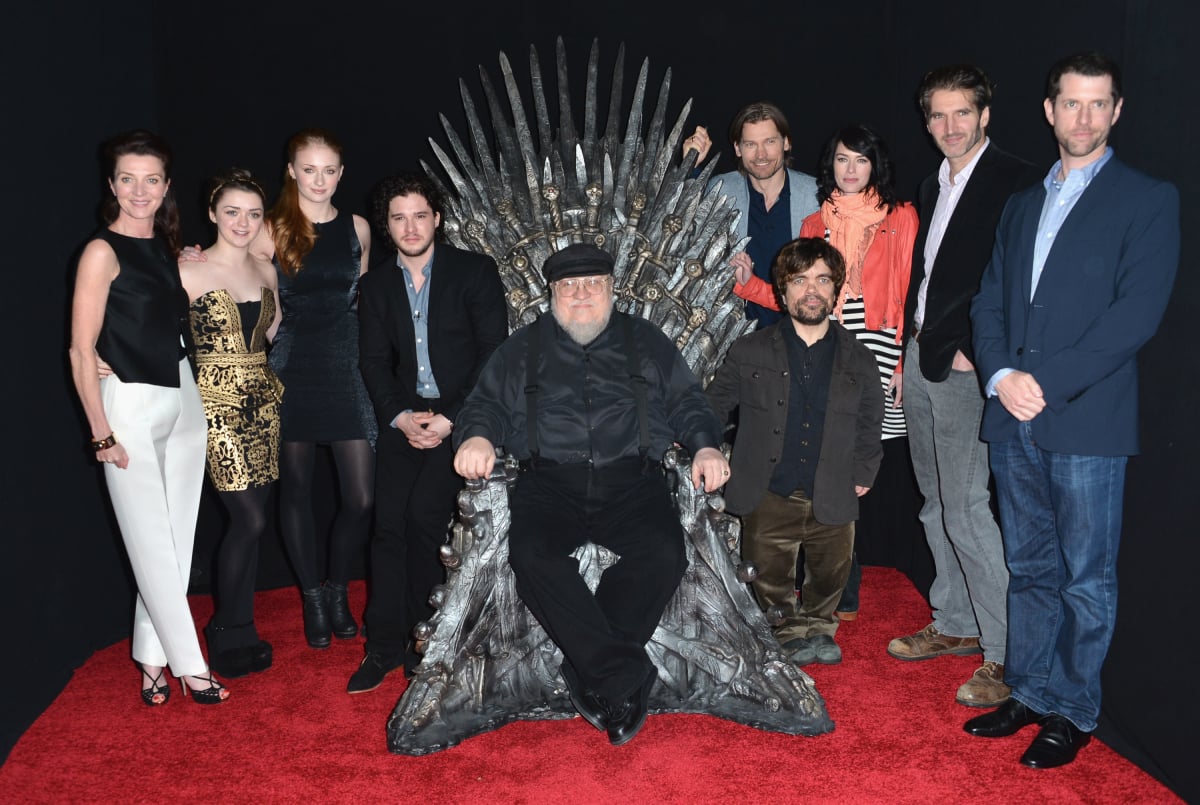 The 'Game of Thrones' final season was rushed
As The Gamer points out, many fans argue that the Game of Thrones ending was terrible because it was rushed. After seven seasons of character and world building with storytelling that examined moral issues from different perspectives, the HBO series opted to forget all about that. Instead, they sprinted toward the finish line in season 8 with epic action.
As most fans are aware, the first six seasons of the series pulled directly from the source material — Martin's A Song of Ice and Fire novels. But by season 7, the TV show had outpaced the books. The show's writers had to come up with their own conclusion to the story. But for most fans, it just didn't work.
George R.R. Martin says he never expected the TV series to pass him up
For years, Martin has promised fans that the next installment in his seven-book fantasy novel series was on the way. But a decade after book five was published, he's still working on book six, The Winds of Winter. The author admits that he never thought the TV series would catch up with him. But, that's exactly what happened.
"When they began the [TV] series, I had four books already in print, and the fifth one came out just as the series was starting in 2011. I had a five-book head-start, and these are gigantic books, as you know," Martin told PBS in Chicago. "I never thought they would catch up with me, but they did. They caught up with me and passed me."
'Game of Thrones' went in a 'different direction' than George R.R. Martin intended
Martin admits that when the TV series moved ahead of his books, he felt their story was going in a "different direction" than he intended. He also says that producing the TV series drew his attention away from writing the next book in his series.
Even though he is involved with the prequel series House of the Dragon, Martin says he is writing book six. And, he promises that fans will get a different ending.
RELATED: 'Game of Thrones': HBO Is Planning Way More Spin-Offs Than Just 'House of the Dragon'
"I'm still working on the book, but you'll see my ending when that comes out," he said.
Did 'Game of Thrones' fans want a predictable ending?
Other reasons fans have cited about why the final season of Game of Thrones was terrible include Daenerys Targeryen (Emilia Clarke) turning from a good ruler to the "Mad Queen." And, Bran Stark (Isaac Hempstead Wright) becoming King of Westeros instead of Jon Snow (Kit Harington).
While Daenerys' change in character may have seemed a bit extreme, there were hints of it in earlier seasons. As for Jon Snow not becoming king, that may have been an attempt by the writers to avoid a predictable ending.
Kit Harington says his character got the right ending
Would Martin actually end his novel series with Jon Snow on the throne and Daenerys as a good ruler? Kit Harington doesn't think that would be the right ending for his character.
Harington believes that Jon got exactly the ending he wanted, even though it may not have been what fans expected. During a Q&A with fans after the finale aired, Harington confessed that he hadn't seen the finale. However, he says Jon wouldn't have been happy living in the south.
RELATED: Kit Harington Once Revealed the Hardest Part About Filming 'Game of Thrones' — and It Wasn't 'Battle of the Bastards'
"When people say to me, 'I wish you'd been on the Throne or I wish you'd been with Dany on the Throne,' I disagree because Jon's place was always in the North," Harington said.
All eight seasons of Game of Thrones are available on HBO Max.