'Game Of Thrones': How 1 Unforgettable Scene Was Very Different Than Other Star's Experience With Nudity On-Set
'Game of Thrones' stars Jason Momoa and Emilia Clarke admit to having some uncomfortable moments on set when it came to nudity, while Lena Headey's body double called filming the Walk of Atonement 'wonderful.'
Game of Thrones was known just as much for its nudity and sex scenes as it was for its epic storytelling. It was so common for nude characters to give plot exposition that the production crew coined the term "sexposition." Many GOT stars bared all during their time on the fantasy series. But Lena Headey (Cersei Lannister) opted for a nude stand-in during one of the series' most memorable moments – the "Walk of Atonement." Healey's stand-in says that filming the scene was both "scary" and "wonderful."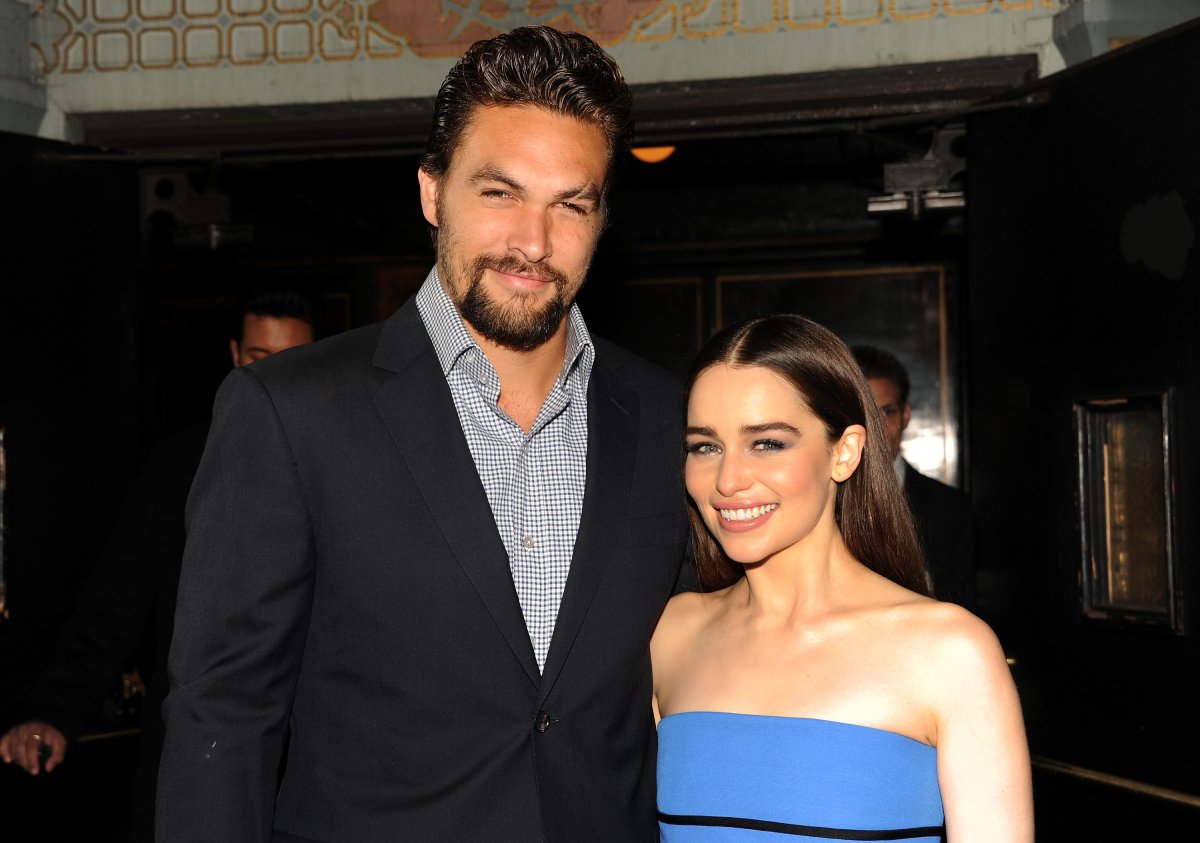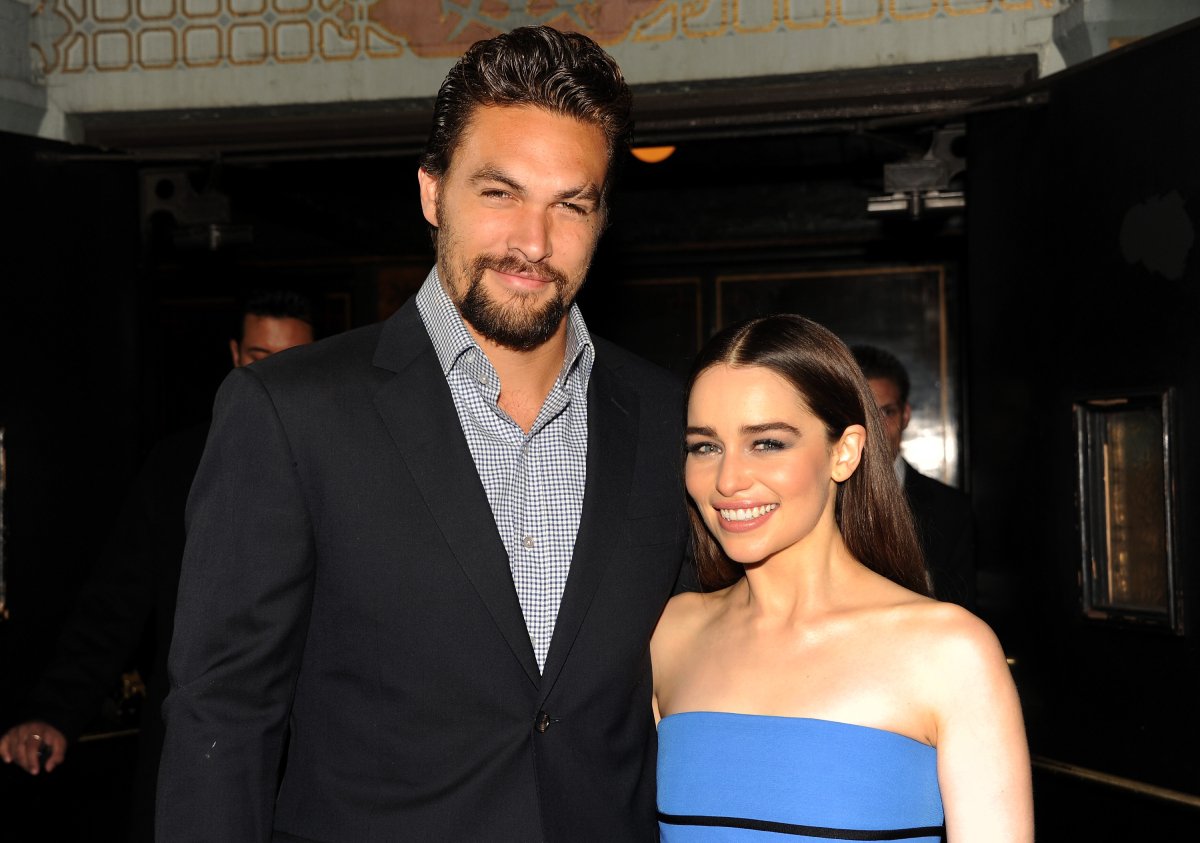 'Game of Thrones' first-time showrunners didn't know how to handle nudity on set during the first season
Entertainment Weekly's Editor-at-Large James Hibberd recently released an oral history of Game of Thrones titled Fire Cannot Kill a Dragon: Game of Thrones and the Official Untold Story of the Epic Series. Hibberd writes that in the early days of the series, showrunners D.B. Weiss and David Benioff didn't know how to handle nudity on set.
Jason Momoa (Khal Drogo) remembers Benioff being unprofessional during one of his nude scenes. Momoa says he was wearing an intimacy pouch, which covers genitals during a sex scene. But Benioff was telling him to take it off, so Momoa put it in his hand.
"That was because David had been like, 'Momoa, just take it off!' You know, giving me s***. 'Sacrifice! Do it for your art!' I'm just like, 'F*** you, bro. My wife would be pissed. That's for one lady only, man,'" Momoa recalled.
He added that after he ripped it off, he kept it in his hand. Then Momoa gave Benioff a "big hug and a handshake." The actor says he told Benioff, "Hey, now you have a little bit of me on you, buddy."
Emilia Clarke had never done nudity before 'Game of Thrones'
Emilia Clarke (Daenerys Targaryen) spoke about her experience with nude scenes on Game of Thrones during an appearance on Dax Shepard's Armchair Expert podcast. She admitted it was "terrifying" doing nudity because she had never done it before.
Shepard brought up the wedding night scene when Drogo forces himself on Daenerys. Clarke revealed that Momoa was crying more than she was. She also noted how fortunate she was to have such a "kind and considerate" scene partner. Clarke says Momoa cared about her as a human being.
"It's only now that I realize how fortunate I was with that, because that could have gone many, many, many different ways," she said. "Because Jason had experience – he was an experienced actor who had done a bunch of stuff before coming on to this."
According to SyFy, Clarke explained that she was "so desperate to be the most professional actor." She says that she would agree to anything they threw at her because she could "cry about it in the bathroom later" and no one would know.
One of the most memorable nude scenes in the entire series of Game of Thrones happened during season 5. Fans won't soon forget Cersei Lannister's Walk of Atonement.
Filming the 'Walk of Atonement' scene was both 'scary' and 'powerful'
Lena Headey played Cersei Lannister during all eight seasons. But she opted to have a stand-in for the scene that featured her character paraded across King's Landing by the High Sparrow.
The Walk of Atonement was punishment for Cersei's incestuous relationship with her cousin. While she walked naked, the townspeople abused her by throwing food and filth. Headey's stand-in was Rebecca Van Cleave. It was Van Cleave's first-ever nude scene. And it happened in front of 500 people.
"It was one of the scariest, most wonderful, most gratifying experiences I could have imagined. I never in a million years would have thought I would be in Dubrovnik surrounded by hundreds of extras and crew members throwing food at me, but it was amazing," she said.
Headey walked beside Van Cleave during the three-day shoot, with Headey in a nude-colored slip. The special effects team then merged the images together with Headey's face and Van Cleave's body.
Fire Cannot Kill a Dragon: Game of Thrones and the Official Untold Story of the Epic Series is now available in stores.