'Game of Thrones': Iwan Rheon on Ramsay Bolton's Most Horrifying Act, Says 'Nobody Wanted to Be There'
Ramsay Bolton and Sansa Stark's wedding night on 'Game of Thrones' got a lot of backlash. Iwan Rheon talked about filming the horrifying scene.
One of the most controversial scenes of Game of Thrones was Ramsay Bolton (Iwan Rheon) and Sansa Stark's (Sophie Turner) wedding night. That's because there was big change to Sansa's story from George R.R. Martin's books. Rheon recently opened up about what it was like to film that scene.
Ramsay Bolton attacked Sansa Stark on 'Game of Thrones'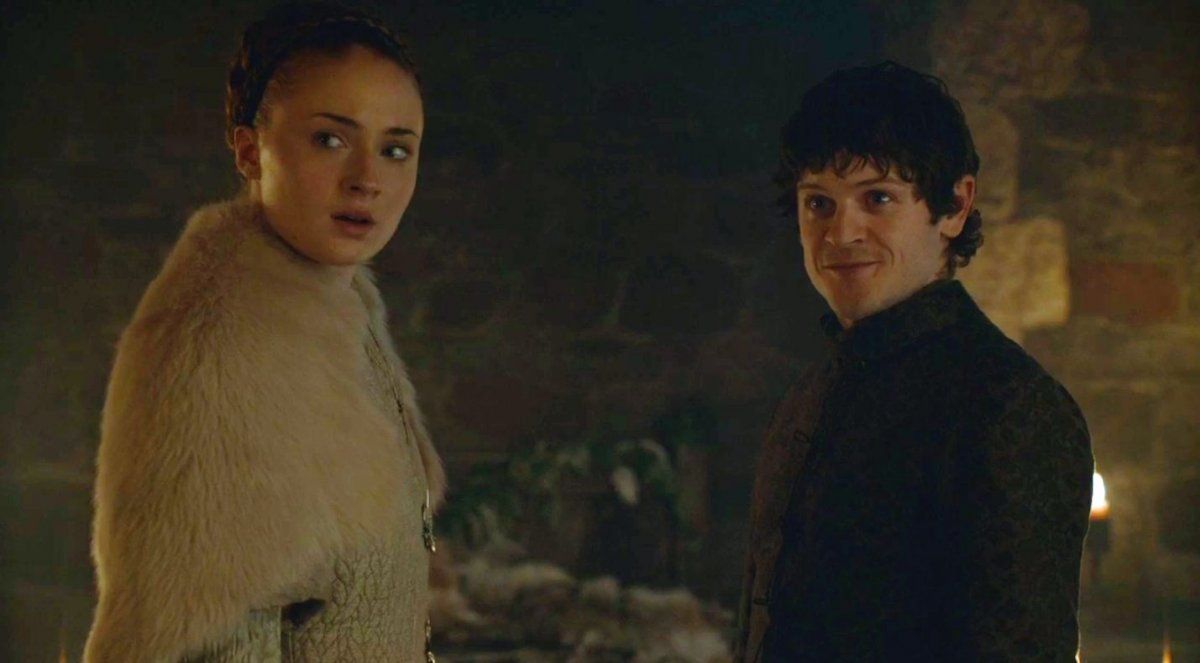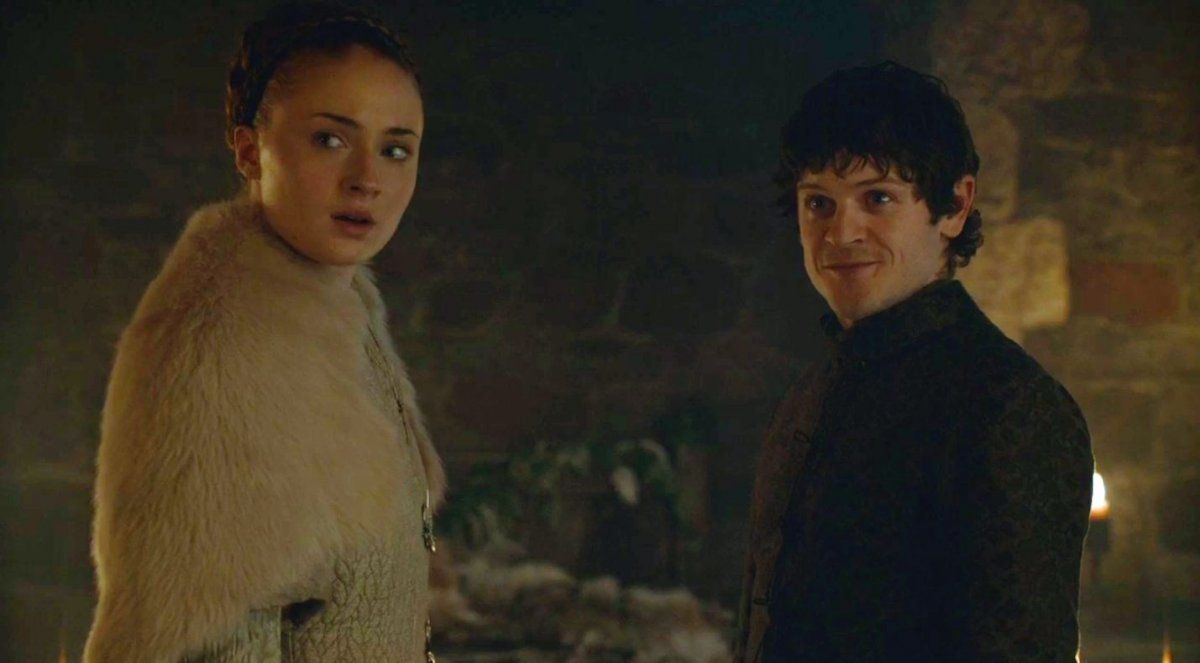 Lord Baelish (Aidan Gillen) sets up Ramsay and Sansa to be married. She agrees in hopes to avenge her family. Ramsay and Sansa get married and their wedding night ends with him raping her. Theon Greyjoy (Alfie Allen) is also forced to watch by Ramsay.
The scene got a lot of backlash for multiple reasons. The camera focuses on Theon's reaction instead of focusing on Sansa. This whole act also wasn't written in the books so it was unexpected to fans.
Turner gave her reaction to the episode to Entertainment Weekly. "I love the fact she's back home reclaiming what's hers," she said. "But at the same time she's being held prisoner in her own home. When I got the scripts, it was bit like, dude, I felt so bad for her."
She continued, "But I also felt excited because it was so sick, and being reunited with Theon too, and seeing how their relationship plays out. Theon's a member of the Stark clan but she thinks he totally betrayed and killed her brothers. It's a messed-up relationship between them."
A producer opened up about Sansa's decision
Producer Bryan Cogman also talked about the scene with Entertainment Weekly. He opened up about why Sansa decided to marry Ramsay.
"This isn't a timid little girl walking into a wedding night with Joffrey (Jack Gleeson)," Cogman said. "This is a hardened woman making a choice and she sees this as the way to get back her homeland. Sansa has a wedding night in the sense she never thought she would with one of the monsters of the show. It's pretty intense and awful and the character will have to deal with it."
The producer later clarified Sansa's choice was to "marry Ramsay and walk into that room." He also said his statement wasn't meant to blame the victim.
Iwan Rheon said nobody wanted to be there
Rheon opened up about filming the terrible scene. He revealed what it was like acting it out.
"That was horrible," he told Metro. "Nobody wanted to be there. Nobody wants to do that, but if it's telling a story then you have to tell it truthfully."
He continued, "'They didn't sensationalise it or anything. It was very, very hard watching. It's a horrible thing that happens, unfortunately, and it shouldn't be. It was the worst day of my career."
Rheon explained why that scene felt so different from Ramsay's other torture scenes as an actor. "Chopping someone's finger off you don't really see it, and when you're doing like a close up, it's a piece of plastic," he explained. "We're just acting, it's not real. Then something like that where you're in the actual reality of the situation is very difficult to deal with. It was a horrible, horrible day."
The scene is still one of the most controversial scenes of the show. Sansa did later get her revenge on the character, but many fans still believe it was an unnecessary change for a character that was already motivated to take out Ramsay.
How to get help: In the U.S., call the RAINN National Sexual Assault Telephone Hotline at 1-800-656-4673 to connect with a trained staff member from a sexual assault service provider in your area.