'Game of Thrones': Jon Snow's Original Romance Was Even Creepier Than His Relationship With Daenerys
Many Game of Thrones fans thought the idea of Jon Snow (Kit Harington) and Daenerys Targaryen (Emilia Clarke) hooking up was strange enough given how he was technically her nephew. Turns out, Jon's first romance was going to be even creepier than his love for his aunt. Although the storyline never made it to the television show, it would have easily been one of the more uncomfortable romances in the show – which is saying a lot considering Jaime Lannister's (Nikolaj Coster-Waldau) incestuous relationship with his sister, Cersei Lannister (Lena Headey).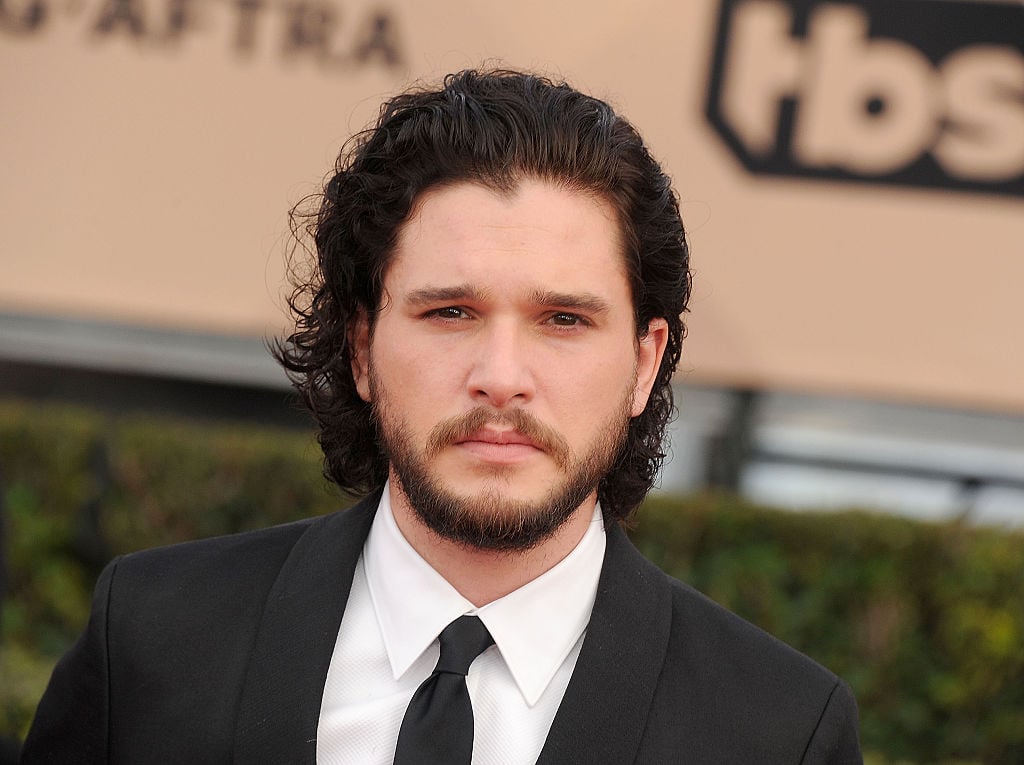 Jon and Daenerys' relationship makes some 'Game of Thrones' fans uncomfortable
The last season of Game of Thrones was controversial with fans on several levels. Jon's romance with Daenerys was admittedly the least of everyone's concerns, but it still made plenty of viewers uncomfortable.
Jon and Daenerys' relationship grew quickly in season 7 of Game of Thrones, which ended with him pledging his loyalty to the Mother of Dragons. Given how they both had come out of tragic relationships, they seemed genuinely happy together.
Fans, however, were left feeling a little uncomfortable knowing that Jon and Daenerys were actually related. Jon's real parents were Lyanna Stark and Rhaegar Targaryen, making him Aegon Targaryen.
This was not the first time Game of Thrones featured incest among its characters. Throughout the show's entire run, fans watched as Jaime and Cersei engaged in a not-so-secret love affair. The Targaryens had also participated in incest through the years, mostly to keep their line of succession pure.
The shock of Jaime and Cersei's romance wore off quickly, yet the original plan for Jon's romantic interest would have been trickier to navigate.
Jon was originally supposed to get with this 'Game of Thrones' character
When George R.R. Martin was planning the original story, he reportedly had different plans for Jon's love life. According to Screen Rant, the author had Jon falling in love with Arya Stark, who was played by Maisie Williams on the show.
In his original outline, Martin had Jon and Arya falling madly in love with each other but not acting on their feelings because they were raised thinking they had the same father, Ned Stark (Sean Bean). But after Jon learned the true identity of his parents, he was free to be with Arya (despite them still being cousins).
This probably would have played out less creepy in the books, where Jon and Arya are much closer in age. But in the show, the actors who play the characters are a decade apart in age. Arya really didn't get old enough for romance until the final few seasons, so watching her and Jon fall for each other early in the series would have been very uncomfortable.
Martin thankfully ditched that storyline in the first few novels, though he could still go in that direction in future books.
Did Kit Harington predict Jon's ultimate fate?
On a lighter note, Harington recently opened up about Jon's controversial ending in season 8 of Game of Thrones. Considering everything Jon experienced throughout the series – including being raised from the dead and becoming one of the main leaders in Westeros – many fans expected he would end up on the Iron Throne or in some other position of power by the series finale.
The exact opposite happened after Jon murdered Daenerys in front of the Iron Throne because she went mad and burned King's Landing to the ground. Jon was then exiled to the north, where he presumably spent the rest of his days beyond The Wall.
Many Game of Thrones fans were disappointed by this turn of events, but Express reports that Harington always knew that Jon's story was not going to end with him ruling Westeros.
In a recent interview, Harington revealed that Jon would not have been happy living in King's Landing, much in the same way Ned felt completely out of place when he was the Hand of the King.
"When people say 'I wish you had been on the Throne', or 'I wish you had been with Dany on the Throne' I would disagree because Jon's place was always in the North," he shared. "He would never have been happy in the South. He's like Ned Stark."
Fans can stream Game of Thrones in its entirety on HBO Max, Go, and Now.