'Game of Thrones' Alum Maisie Williams Says This Co-Star Helped Her Get Through HBO's Fantasy Series
HBO's Game of Thrones captivated audiences for more than a decade, and many of the show's younger stars grew up working on it. That includes Maisie Williams, best known for portraying fan-favorite character Arya Stark. Williams was one of the youngest actors on set, so naturally, she felt overwhelmed from time to time. Fortunately, she leaned on one of her co-stars for support, and that helped her get through it all.
Maisie Williams was 14 years old when 'Game of Thrones' premiered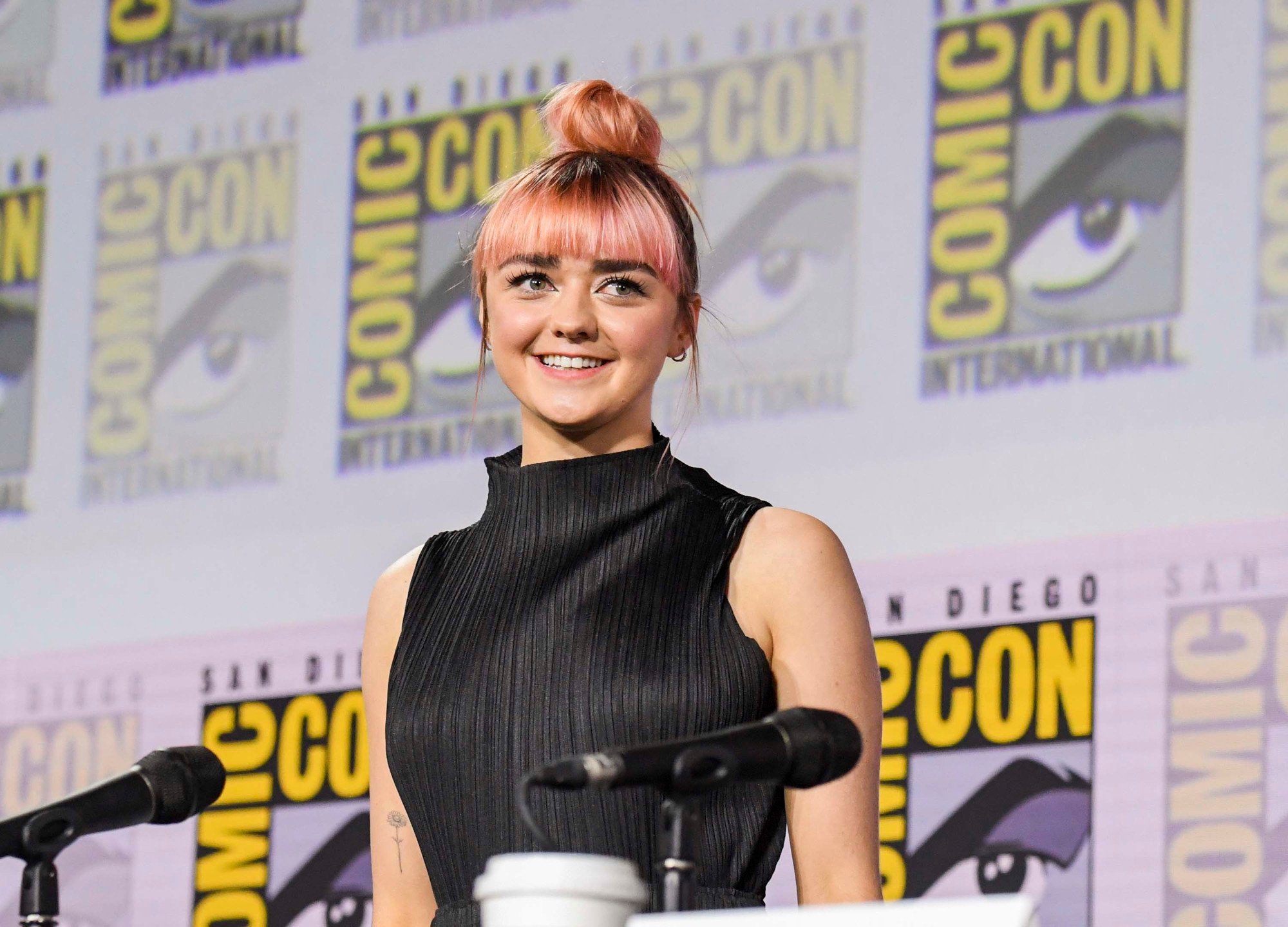 Williams celebrated her 24th birthday in April, but she was only 14 years old when Game of Thrones premiered on HBO. Of course, the network hired her to play a character barely in her teens when the show started. It makes sense they chose someone just a little older. However, a project like Game of Thrones could challenge even the most seasoned stars.
During an appearance on the Table Manners podcast, Williams recalled how overwhelming filming got at times — especially when the cast would do long, late-night shoots. She didn't notice it at the time, but in hindsight, she realizes how taxing the series could be.
"In retrospect, yes, but at the time, I kind of just felt like everyone felt overwhelmed and a lot of things," she said.
Maisie Williams credits Sophie Turner for helping her get through the HBO series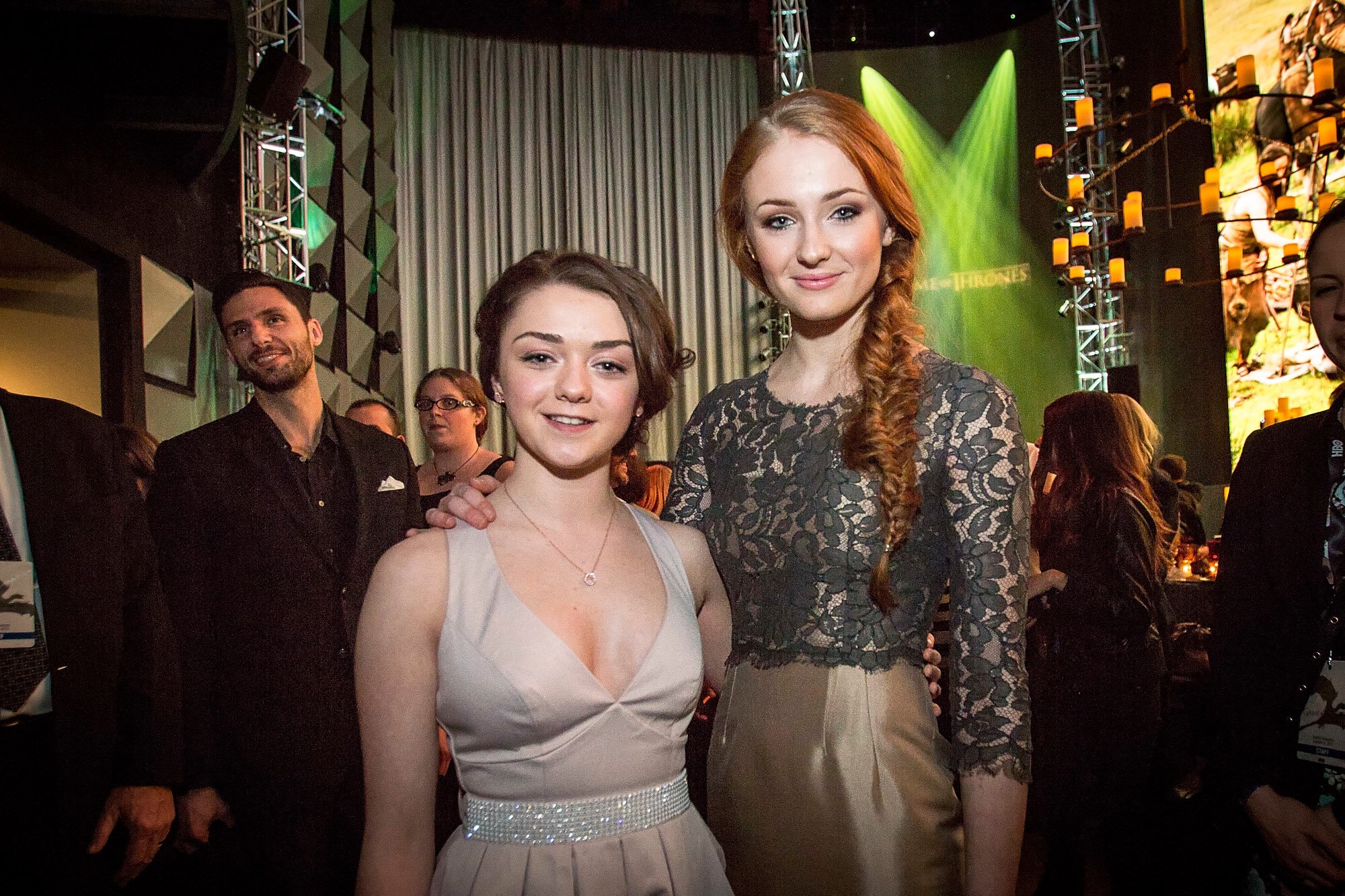 Despite the challenges of working on Game of Thrones, Williams powered through until the HBO show's eighth and final season. She was also fortunate enough to have someone to lean on: co-star Sophie Turner.
When Table Manners' Jessie Ware asked about Williams' favorite person from the series, she pointed to the actor who portrayed her on-screen sister. The star likened their relationship to a sisterly bond — though one that's far more amicable than Arya and Sansa's in the earlier seasons of Game of Thrones.
Williams also admitted that having someone close to her age who was going through many of the same experiences was a godsend.
"We got the role at the same time, and we grew up on the show together," Williams said. "And it was so amazing to have another person who was going through it at the same time. It would have been too much otherwise."
In a 2019 interview with Glamour UK, Turner echoed the sentiment, telling the outlet:
"But Maisie is definitely my protector and I'm hers, too," Turner explained. "I know if anything happened – especially if it was on Game of Thrones, which it never, ever would – she'd go f—— crazy and protect me. To have a sister there, a woman who gets how degrading and awful it can be, and how you're expected to be so submissive in your work, can be very comforting. Maisie is my strong home."
The former 'Game of Thrones' star feels better after 'a big break from it'
Filming eight seasons of a fantasy epic like Game of Thrones would necessitate rest for most people, and Williams admits she's feeling better after some time away — especially when it comes to going out in public.
"I just got very anxious in public settings all the time," the actor said of her time on the show. "I feel like now, I've had a big break from it, and I'm much better in public spaces."
That's not to suggest Williams isn't grateful for her experience on one of the biggest shows of the 21st century. Despite late nights and long shoots, the actor still insists that filming was "so exciting." However, she seems to appreciate an opportunity to "regroup" just as much.