Nikolaj Coster-Waldau Unintentionally Third-Wheeled a Marriage Proposal
Game of Thrones is one of the most influential HBO shows of the past few decades. The show, a fantasy adapted from the books written by George R. R. Martin, ran on TV from 2011 through 2019. It featured a large ensemble cast of characters, including Sean Bean, Richard Madden, Sophie Turner, and Kit Harington.
One character that caused a lot of fan conversation was Jaime Lannister, the high-ranking brother of Cersei Lannister. Played by Nikolaj Coster-Waldau, Jaime went from being a villainous character at the beginning of the series to a conflicted one – and fans loved talking about his journey. As Coster-Waldau revealed in a 2019 interview, his association with the character of Jaime has led him to have some interesting encounters with fans. 
What is Nikolaj Coster-Waldau best known for?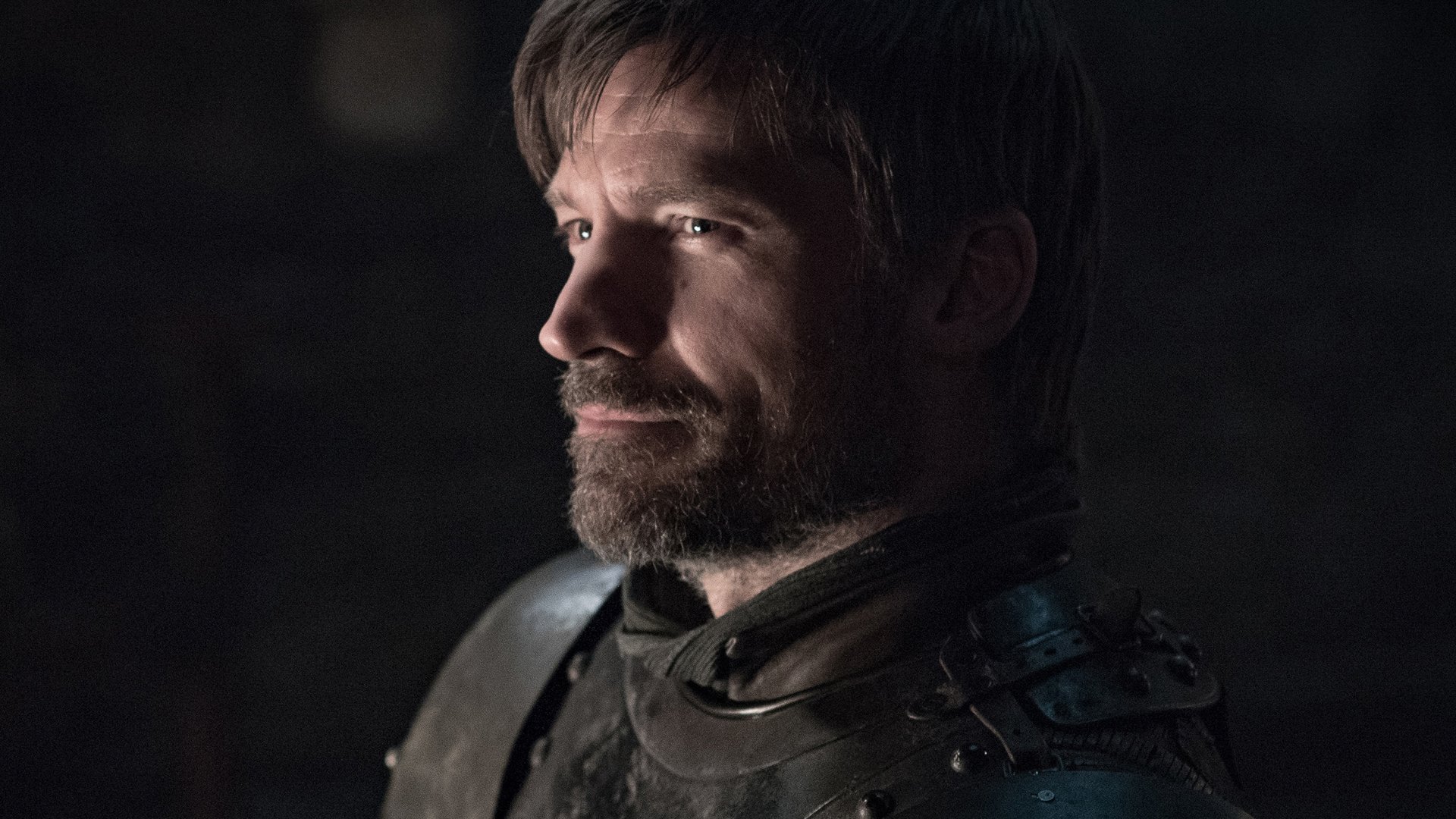 By the time Coster-Waldau was cast as Jaime Lannister in Game of Thrones, he was already an established presence in his home country of Denmark. Coster-Waldau started his career as a stage actor, according to IMDb, appearing in shows such as Hamlet. By the mid-90s, Coster-Waldau had started acting in movies. A few of his early film credits include Nightwatch, Misery Harbor, and Bent. 
In the early 2000s, Coster-Waldau had broken through to Hollywood films, acting in bigger-budget movies like Black Hawk Down and Enigma. While Coster-Waldau had become a familiar face to many viewers by that time, it wasn't until he was cast in Game of Thrones in 2011 that he really enjoyed his big breakthrough. 
How did Nikolaj Coster-Waldau help orchestrate a marriage proposal?
Coster-Waldau quickly rose to fame as Jaime Lannister, once Game of Thrones started airing on HBO. The up-and-coming actor became a full-blown star and started experiencing all the highs and lows of fame. In a 2019 interview with Variety, Coster-Waldau opened up about one particularly memorable experience that he had with a fan. 
Coster-Waldau revealed that a fan in full costume once asked him to propose to his girlfriend on his behalf. As reported by Us Magazine, Coster-Waldau said: "I once met this woman and her husband (and) he was inside this costume. His hand came out and he gave me this note that I had to give to her. He basically proposed to her … through me."
Although Coster-Waldau said that the moment was a bit "awkward," for him, he did think that the encounter was "sweet" overall. 
Nikolaj Coster-Waldau isn't the only 'GOT' star who has played matchmaker
As it turns out, Coster-Waldau isn't the only member of the Game of Thrones cast who has ended up involved in a fan's romantic drama. In the same interview, John Bradley, who played the reticent and very bookish Sam Tarly in the hit series, revealed in the same 2019 Variety interview that a fan once told him how the character of Sam helped him in his pursuit of a woman that he was in love with. "He always thought he'd be rejected, but there's something about the bravery of Sam that encouraged him to do it, kind of egged him on," Bradley said. 
The actor went on to describe how the fan "asked her out and she said yes. She had been in love with him all that time as well, but she didn't want to tell him because of the same reasons. So they ended up together." Game of Thrones might not be an overtly romantic show, but it has certainly helped some viewers' love lives.