'Game of Thrones' Prequel 'House of the Dragon' Will Have 1 Major Thing in Common With the Original Series
HBO's Game of Thrones marked a turning point for genre television, proving even casual fans could enjoy a sprawling fantasy epic — assuming the story contained the right elements. Part of what drew so many viewers to the show was the complexity of its characters. Their motives could hardly be boiled down to concepts as simple as right and wrong, and that's why fans loved them.
Even though the original series is over, HBO has a number of spinoffs in the works, including a prequel about House Targaryen. House of the Dragon is the furthest along in terms of production, and it boasts a similar approach to characters as the original series.
What is HBO's 'House of the Dragon' about?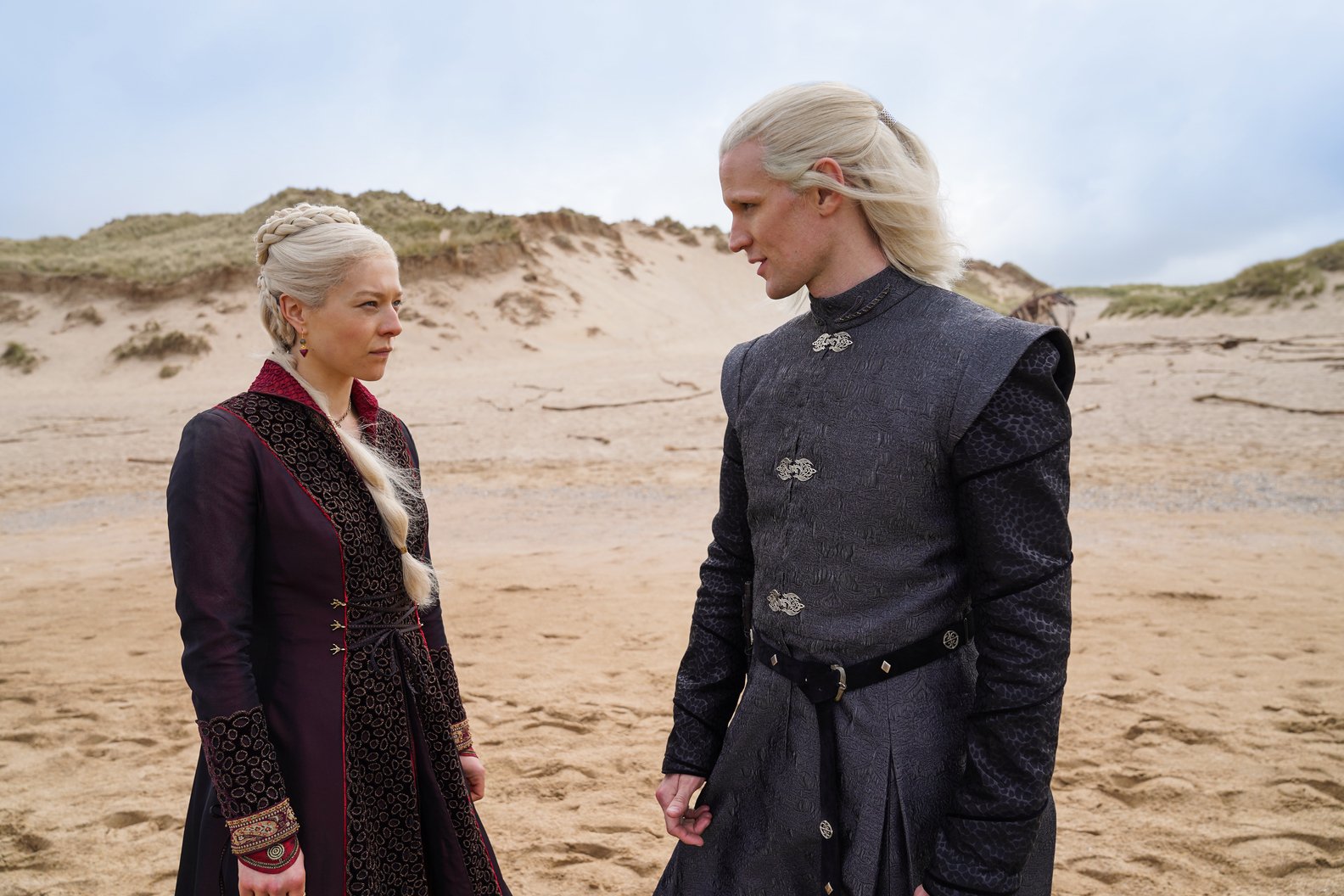 RELATED: 'Game of Thrones' Creators David Benioff and Dan Weiss 'Have Been Entirely Hands Off' With 'House of the Dragon'
HBO's House of the Dragon is set 300 years before Daenerys Targaryen (Emilia Clarke) sets out in pursuit of the Iron Throne. Based on George R.R. Martin's Fire & Blood, the series will follow the Mother of Dragons' ancestors Aegon II and Rhaenyra as they feud over the very same seat. This leads to the "Dance of Dragons," a civil war between the Targaryens that manages to sweep up the other great houses of Westeros as well.
In Fire & Blood, the Dance of Dragons begins when Viserys I leaves his first queen, Aemma Arryn, after she fails to give him a son. When his next wife, Alicent Hightower, succeeds in doing so, her eldest child winds up pitted against his step-sister for the crown.
From the sound of it, Queen Hightower will stop at nothing to see her son on the Iron Throne. With her and Rhaenyra both vying for power, House of the Dragon will have one important thing in common with Game of Thrones: its ambitious and layered female characters.
The characters in the 'Game of Thrones' prequel have 1 thing in common with the original series
RELATED: More 'Game of Thrones' Prequels on HBO Could Bring Back Some Fan-Favorite Characters
Although House of the Dragon takes place much earlier than Game of Thrones, it's likely to have much in common with the original series. One similarity that will definitely exist between the two shows is how they treat their characters.
Olivia Cooke, who will play Queen Alicent Hightower in House of the Dragon, told Collider that her character is as morally ambiguous as Daenerys or Cersei (Lena Headey) before her:
What's amazing about Game of Thrones, like we saw in the past series, is that one season, you hate a character, and the next, you absolutely love them and will go to the ends of the earth for them. You just don't know what you're gonna get with these characters. They're so well-written. Such is the human condition, you can do some horrendous things, but then you can also do some wonderful things as well. It's very complex, and it's not black and white at all."
Most Game of Thrones fans had no idea who to root for as the show progressed, and that's likely to prove true with House of the Dragon as well.
When will the 'Game of Thrones' prequel debut on HBO?
RELATED: 'Game of Thrones': George R.R. Martin Just Promised Fans Exactly What They Always Wanted — a Different Ending
HBO has yet to set an official release date for House of the Dragon. However, the network confirmed the Game of Thrones prequel will arrive sometime in 2022. The series started filming in April 2021, so fans should probably not expect to see the first episode until the latter half of 2022.
Game of Thrones changed the television landscape, and it'll be interesting to see how House of the Dragon follows up on its legacy. From the sound of it, it might become HBO's next big hit. Could viewers find themselves counting the days until Sunday again? Let's hope so.